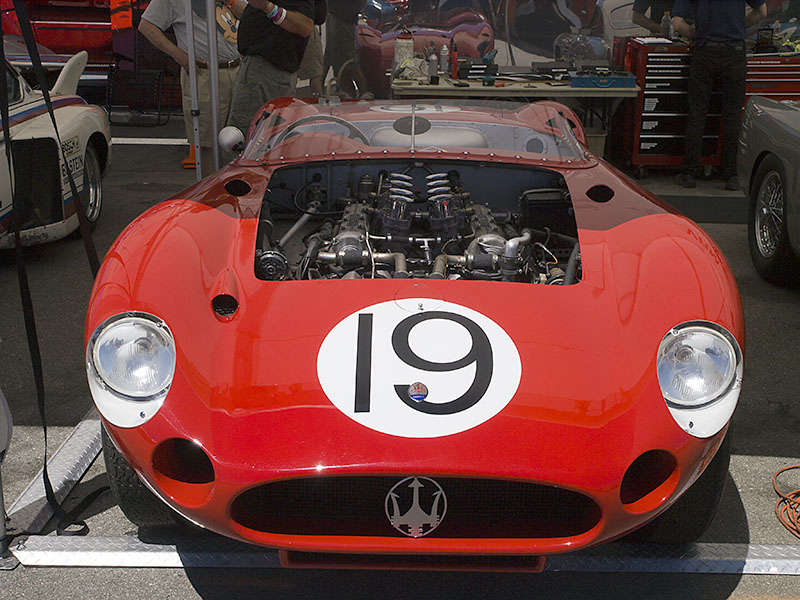 The Rolex Monterey Motorsports Reunion is a rare opportunity for vintage racing fans to see classic race cars compete against each other on one of the most celebrated race tracks in America.  Hosted at Laguna Seca, over 500 cars take to the sprawling circuit's challenging corners - including the corkscrew - showing off everything from open-wheel Formula cars from the turn of the century all the way up to early-90s high tech hardware.  Each of the cars that attend the Motorsports Reunion is a unique piece of history in motion, being put through its paces in celebration of the original intent of its builders.
This 1957 Maserati 450S is owned by Rick Hall and competed in group 7A.  Designed as an endurance racer, the car features a 4.5-liter V-8 engine.  The 450S was a successful model, winning 31 races between 1956 and 1962, including the 12 Hours at Sebring.
1970 AMC Javelin Trans-Am Race Car
This 1970 AMC Javelin Trans-Am race car was a re-skinned 1969 model that was used as a test car prior to 1970 models making it to the circuit.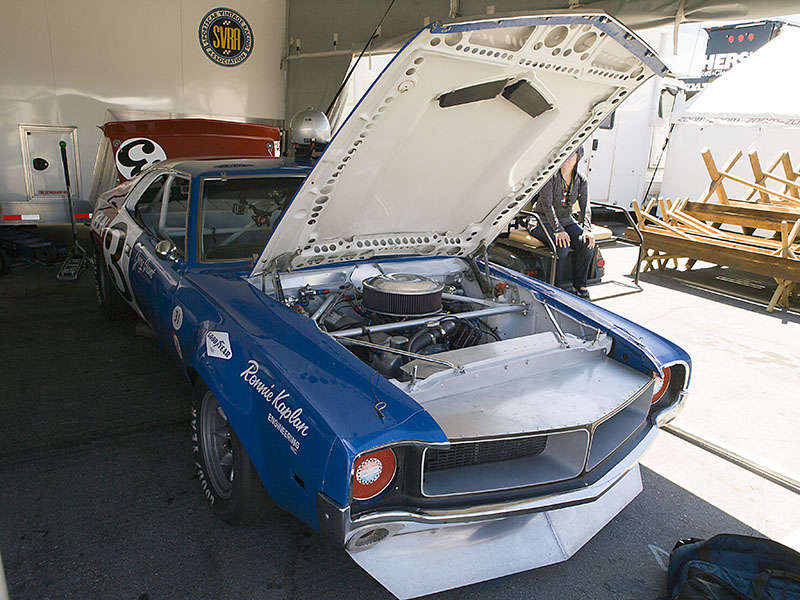 1968 Chevrolet Camaro SS/RS Trans-AM Race Car
This 1968 Chevrolet Camaro SS/RS Trans-AM race car features a 5.0-liter V-8 engine and a lengthy Trans-Am racing pedigree.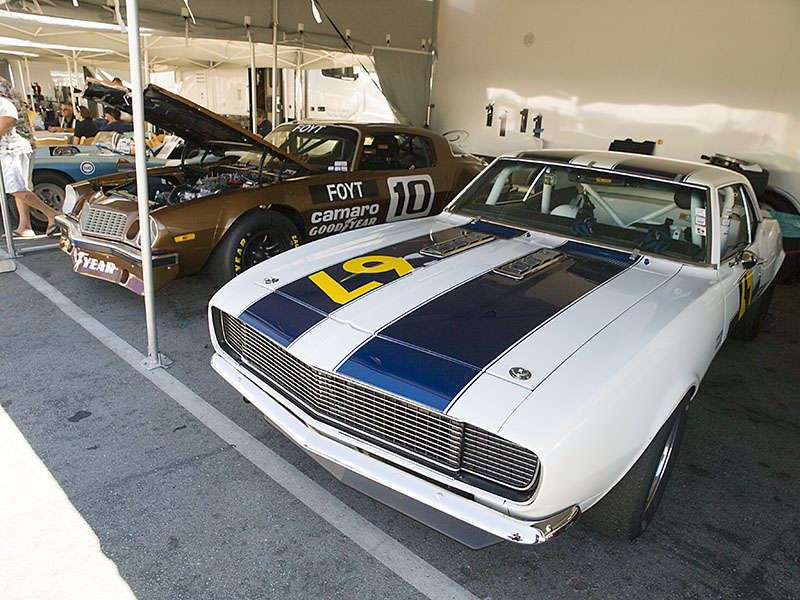 1961 Ol'Yaller VIII
Built in 1961, this Ol'Yaller VIII was built by Max Balchowsky in California as a mid-engine race car, based on a Jaguar E-Type chassis and designed to compete with Europe's exotics.  Ol'Yaller models were produced between 1956 and 1963.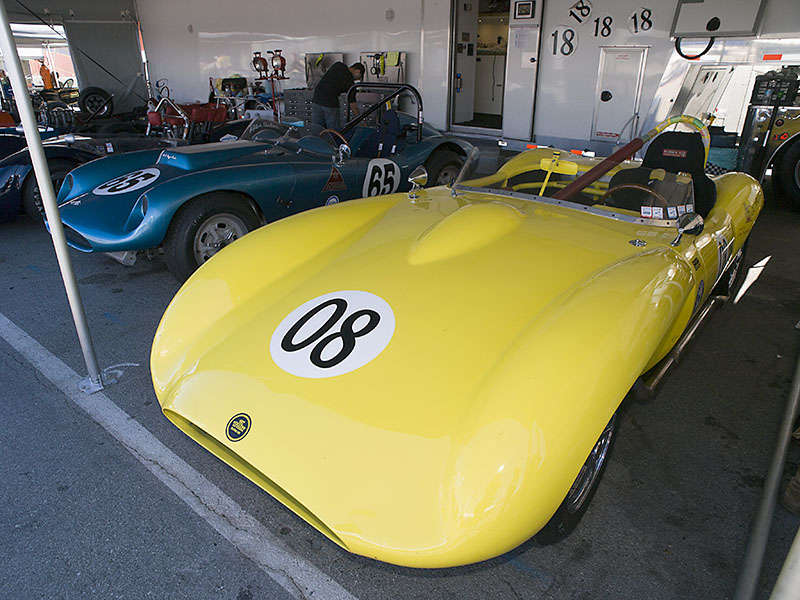 1975 BMW 3.5 CSL
This 1975 BMW 3.5 CSL race car was part of a five-car team that competed in the IMSA Camel GT series in 1975 and 1976.  It won 5 races in 1975, and is powered by a 430 horsepower, 3.5-liter inline-six cylinder engine.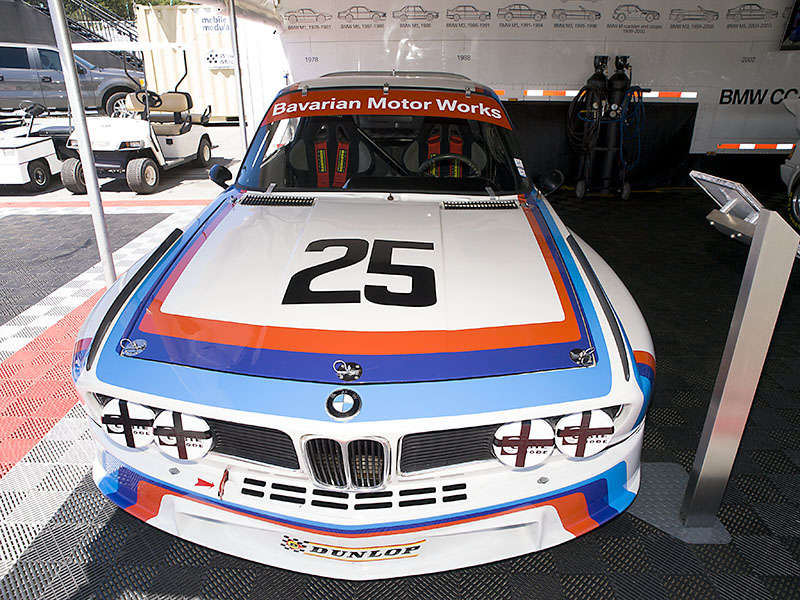 1965 McLaren-Elva M1A #20-06
This 1965 McLaren-Elva M1A #20-06 was sold to Ralph Salyer in Indiana, where it was known as the 'Cro-Sal Special' in honor of Salyer and his mechanica, Gene Crowe.  It raced in the SCCA Central Division C/Modified class as well as the precursor to the Can-Am series.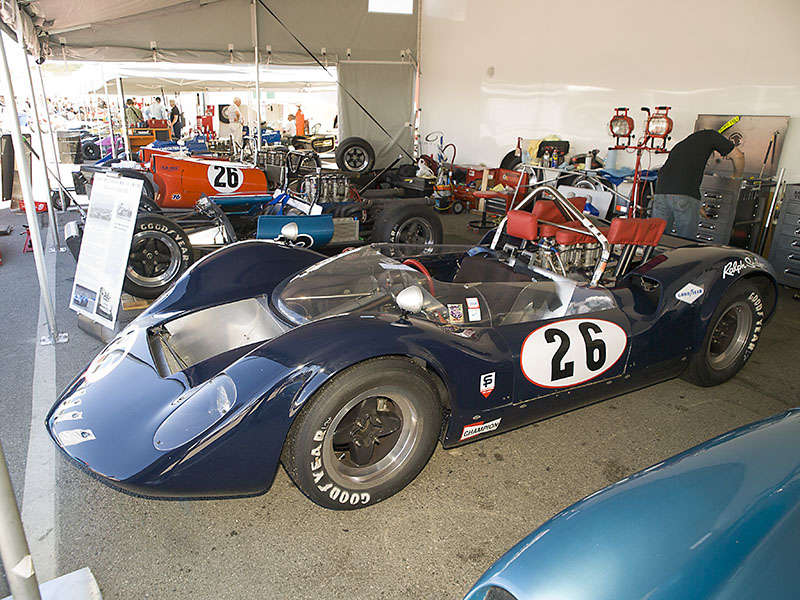 1977 Porsche 935
This 1976 Porsche 935 wears the colors of the famous Martini racing team.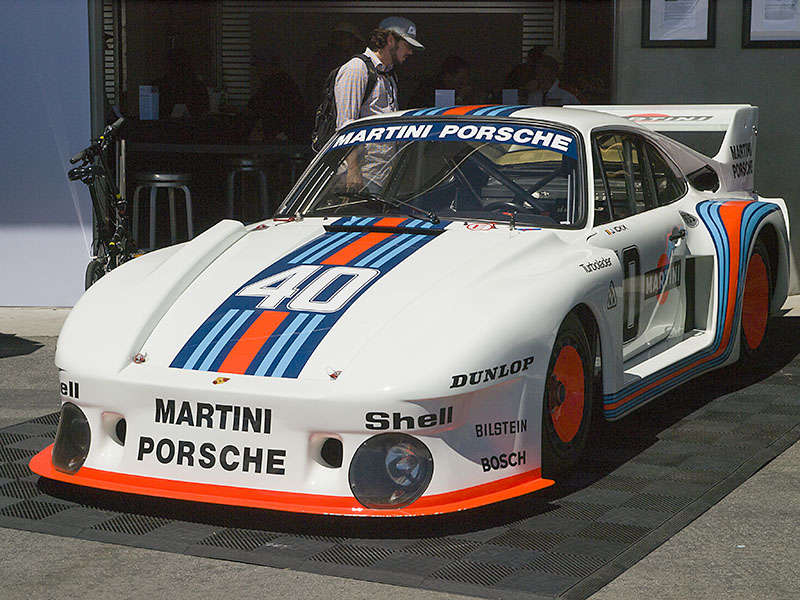 1977 Ensign N177
This 1977 Ensign N177competed in Formula 1 for two seasons and was driven by such luminaries as Jacky Ickx and Patrick Tambay.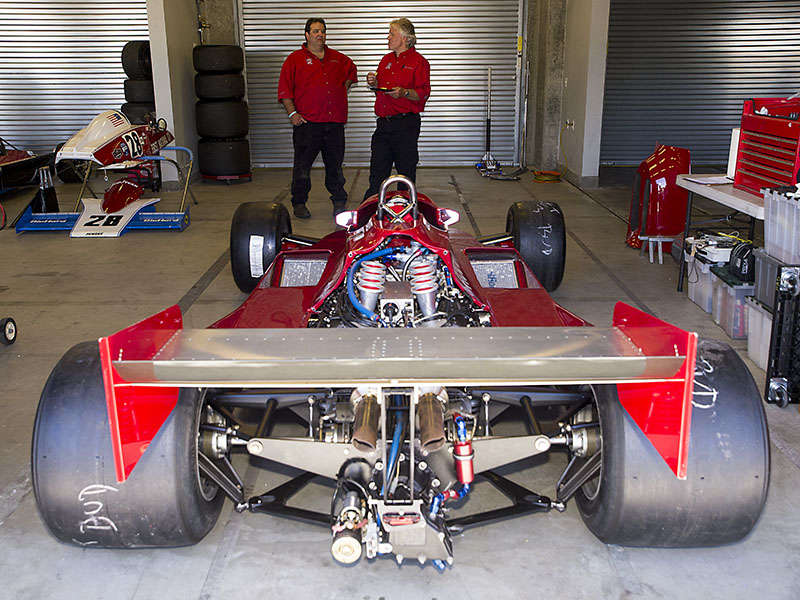 1966 Ford Mustang GT350
The Ford Mustang GT350 represented one of the earliest pairings of Carrol Shelby and the Ford Motor Company.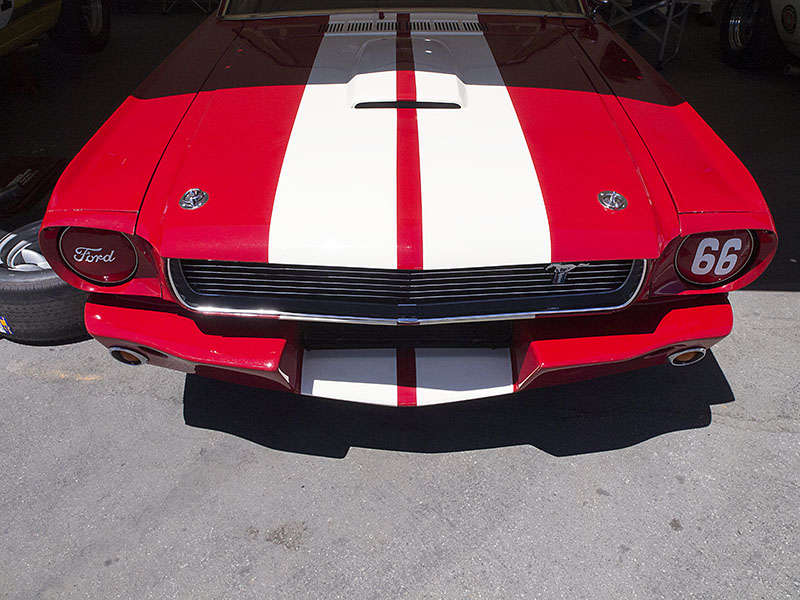 1917 Chevrolet 490 Speedster
Originally built as a touring car, this 1917 Chevrolet 490 Speedster was transformed into a racer in 1923 and competed on dirt tracks throughout Missouri and Kansas,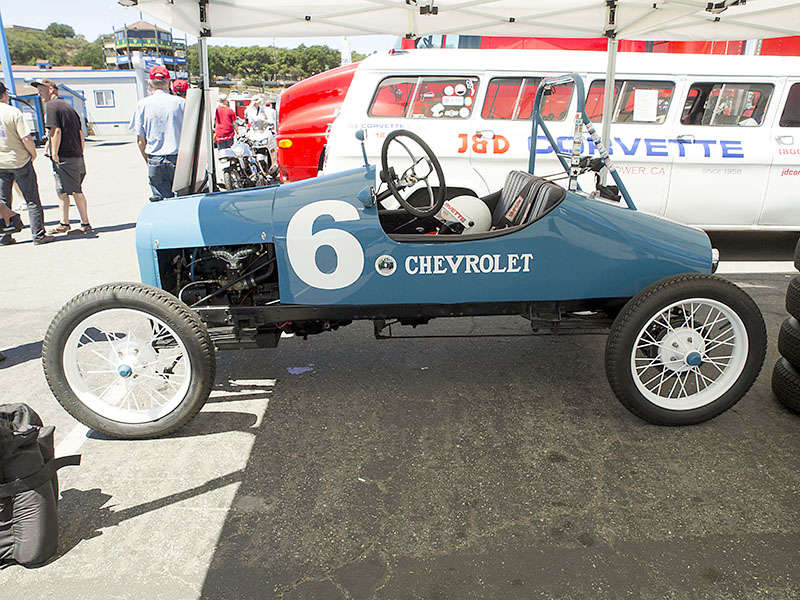 Titans Tangle
A pair of Mercedes-Benz 300SL coupes square off against an early-50's Corvette on the front straight of Laguna Seca.  Corvette was this year's featured marque for the 2013 Rolex Monterey Motorsports Reunion.