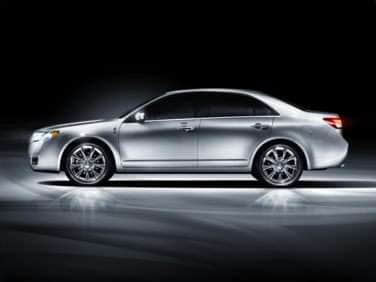 One of the biggest hurdles to increased hybrid sales has long been the extra premium that drivers have to pay for them. But as the costs for hybrid components have started coming down, and the price of gasoline has started going up, hybrids are actually beginning to offer some non-negligible financial advantages to owners. At least that's the word from Vincentric, a third-party resource that recently deployed an in-depth analysis of hybrid ownership costs.
The study assumed 15,000 miles of annual travel, with fuel prices based on a weighted five-month average, and took into account a range of other cost factors that also included depreciation, financing, insurance, repairs, maintenance, and fees and taxes. When all the numbers were tallied, Vincentric reported that 11 of 25 hybrid vehicles tested from the 2012 model year provided lower five-year total ownership costs than their traditionally engined counterparts, led by the 2012 Lincoln MKZ Hybrid—undoubtedly helped by the brand offering the high-efficiency powertrain as a no-cost option on the MKZ.
The entry-lux Lincoln also provided the greatest benefit in fuel costs, specifically, over its "regular" version—a $6,168 advantage.
Here's the rundown of the elect 11 and their cost advantages:
Lincoln MKZ—$7,001
Mercedes-Benz S-Class—$4,242
Lexus HS 250h—$3,747 (vs. Lexus IS 250)
Toyota Prius v—$1,804 (vs. Toyota Matrix)
Toyota Prius c—$1,469 (vs. Toyota Yaris)
Ford Fusion—$1,202
Kia Optima—$779
Porsche Cayenne—$672
Honda Insight—$656 (vs. Honda Civic)
Hyundai Sonata—$319
Lex RX 450h—$17 (vs. Lexus RX 350)
"Over the long term, we expect hybrids to provide greater value to consumers as fuel prices increase," according to Vincentric. "Ultimately, it's important for consumers to look at their needs and the specific models available to them, because depending on current deals, driving patterns and intended length of ownership, a hybrid can still be a great value."