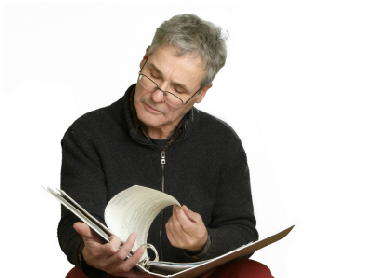 Many people mistakenly believe that if they don't purchase the extended warranty option when buying a new car that there will be no other opportunity to obtain a warranty. This isn't true. Salespersons at a dealership often make commission from selling these warranties and want you to buy as much coverage as possible. While these extended warranties can be a good deal for those who need them, there are also aftermarket warranties available for buyers and those who want to add coverage when their new car warranty expires.
Before buying a warranty for a , check to see if the car has an existing manufacturer's warranty that was provided with the car when purchased new. Most original warranties are transferable when the car is sold, and almost every car that is under 5 years of age and under 50,000 miles will have some level of original warranty coverage still in effect, although it may not be bumper-to-bumper coverage. Depending on the manufacturer's warranty policy, you may have to pay a fee to get the warranty officially transferred to yourself
are usually referred to as . Extended warranties are actually extended service contracts, rather than true warranties. They cover the cost of some repair problems after the initial factory warranty expires. Be sure to check the car's existing warranty coverage, if any, before purchasing another warranty. If your used car has a warranty covering it for 50,000 miles you may need an extended warranty that goes much further, depending on your driving habits and how many miles are on your when you buy it.
Buying a warranty as early as possible will keep the cost down. As a vehicle ages the cost of the warranty policy goes up. Coverage costs of car warranties rise annually because the cost of parts and labor are rising also. As your used car gets older it may be placed into a higher rate class, which means higher warranty costs. Buying a warranty early can save you money. And as your used car accrues more mileage it may also be placed into the higher rate class.
A good question to ask yourself when searching for a used car warranty is do you really need it? If you plan on selling your car in the near future and your warranty is about to run out, do you really need that extra coverage for a 'just in case' scenario? In this case you will probably be better off starting a savings account just for car repairs rather than spending money on an extended service contract. And the good thing is if you don't need repairs you get to keep the money.
Auto manufacturer warranties for used cars cover a wide range of services and repairs. These repairs can normally be done at any authorized dealership and the services are usually approved without problems. This type of warranty is good if you travel in your car and may be out of your home area when a problem occurs. You can have the car taken to the closest authorized dealership for repairs rather than searching for a repair shop that happens to accept your warranty.
A warranty from the manufacturer is different from a warranty from the dealership. A warranty from the dealership almost always means that all services and repairs must be made at that specific dealership only. Read the details carefully.
If you are buying a "new" used car, opting for a certified used car from a franchised can get an extra year or two of warranty coverage. This is because the dealer has had the car fully inspected and knows that the car is in good condition, and usually offer warranties to back up their .   
Aftermarket warranties are normally much cheaper than warranties from auto manufacturers themselves, but can cover much less. The amount of coverage depends on the company. This is where research should be done before purchasing. Many independent companies will require an inspection by a mechanic. Some may even state that you must wait 30 days or 1,000 miles before filing any repair claims. With independent companies, you may have to pay for all repairs up front and then wait, sometimes weeks, to be reimbursed by the company.
Some independent warranty companies will send solicitations in the mail offering to cover your . You may find other companies through e-mails or websites. Be wary of these companies and do extensive research before making a purchase. If you buy a warranty and that company goes out of business, you are out of that money. Use companies with a good, proven history and have been in business for more than five years.