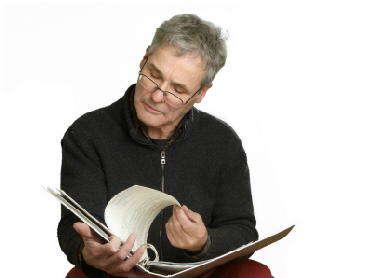 In part one we covered; odometer discrepancies, new transmissions and engines, new interiors, expired registrations and salvage titles. These items are among several indicators a used car will give you when its seller is being less than forthcoming about the true condition of a used car. And while it is important to note that these don't always mean something's amiss, it does mean you should investigate a bit more thoroughly before you commit to a purchase. There are several other indicators along these lines to consider.
Paint, like engines, transmissions and interiors are designed to last for many, many years with proper care. Any car five years old or newer with a new paint job, in all probability has significant trauma in its past. Whether it's from crash damage, or some other unfortunate incident, paint jobs are simply too expensive to undertake on a whim. Yes, you will occasionally run across someone who bought a gold car and decided they'd rather have a black car and had it painted, but this is pretty rare, new paint should make you ask more questions.
OEM windows on a car all have matching labels. Aftermarket windows don't have the same labels, if during your inspection you find a window that doesn't match the others; that car has had glass replaced. Now this could be because of something as simple as flying debris. However, more often than not, particularly when it is a side window, it means the car was broken into and possibly even stolen at some point in its life. If the car was broken into and repaired hastily, be prepared to hear glass rattling in the door as you drive around, as many shards of the original window fall into the door when it is shattered during a break-in. If the car was stolen, you should have it inspected to make sure all its parts still match, stolen could have meant stripped too. Additionally, if the car was allowed to sit out in the elements with a broken window and a rain came, you're now looking at potential water damage as well.
Misaligned body panels, particularly fenders, hoods, trunklids and doors, are a definitive indication of major crash damage. When cars leave the factory, the gaps around all of the openings on the car are pretty uniform. If you see the gap between the hood and the fender on one side of the car is wider than on the other side, the hood, in all probability has been off the car. This is true for fenders, doors, and trunklids as well. If the person conducting the repairs didn't take the time to get these adjustments correct, you can be fairly certain they cut corners in other aspects of the repair as well. Pass on the car.
Some of the easiest things for a seller to correct when offering a used car for sale are cracked lights and worn tires'"if they have the money. If you're looking at a used car'"particularly one in the five-years old or less category, and these flaws are evident, there's a very good chance you're looking at a car with a lot more problems. Being purchased by someone who can't afford it is one of the worst things that can happen to a car. People in this situation typically don't always have money to fill the car with fuel, so it often runs at a quarter of a tank or less. This places strain on the fuel pump'"causing it fail sooner than it should. General maintenance falls by the wayside as well; hey, if you can't afford to fill the tank and oil changes cost even more? So you know, when the tires wear out'¦or a light gets cracked'¦
Taken alone, any of these items could simply be an anomaly and wouldn't necessarily mean the car is a time bomb waiting to blow a sizable portion (if not all) of your disposable income away. However, each can also be related to another underlying condition that could very well be a potential money pit. For this reason, please remember, there is no substitute for the report from a trusted qualified independent mechanic's appraisal. Never skip that step in your used car shopping process.