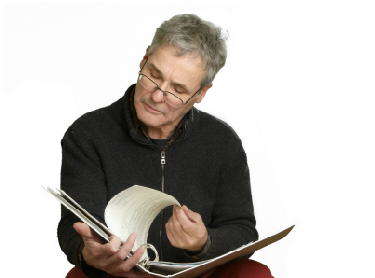 You'll find megabytes upon megabytes of information here on the Web to help you get the most out of selling your used car. Of course, after reading all the well-meaning advice you'll find, you just might well come to the conclusion it is simply too much trouble to place ads, answer calls, schedule test drives, and the like. Additionally, there's the associated risk of meeting people you don't know and giving them access to your car in the hopes they'll purchase it.
In fact, it is these very concerns that lead many people to forego the additional profit they could make from a private party sale and trading the car in to a new car dealer just to be done with it. Unfortunately, this can be a rather costly solution to the situation. Of course, anywhere a problem exists and there's money to be made from solving it, you can count on capitalism to lure an entrepreneur to the scene to provide an alternative.
In this case, you might want to consider placing your car on a used car consignment lot for sale. Now, there is a difference between working with a consignment lot and placing your car on consignment with a used car dealer for sale. Used car dealers in general will want significantly more for managing the aspects of the sale for you than a consignment lot would.
In fact, most consignment lots charge only a small listing fee to place your car with them and then take a small percentage of the sale price when your car sells. In exchange, reputable lots will help you determine a fair price for your vehicle based on its make, model, condition, and market trends. Better lots will use your placement fee to detail the car and keep it clean while it is offered for sale on the lot. Additionally, the placement fee charged by the best consignment lots also buys you online advertising.
The best consignment lots keep you firmly in control of the deal throughout the process. Once you agree upon a sales price for the car, they will stick to that number'"contacting you with any offers made by prospective buyers. Some disreputable lots will try to scam sellers at this point however, by selling the car at the established price and calling you to say the buyer presented a lower offer than your sales price. If you're asked to accept a lower price for your car and choose to accept it, make sure you get a copy of the bill of sale signed by the buyer listing the actual amount the car sold for.
Another service consignment lots provide is a pre-sale mechanical inspection. This saves you from any untoward surprises should a potential buyer ask for a mechanical inspection by a mechanic they trust (which they should always do) and a defect is found you didn't know existed. It is always advisable to get a mechanical inspection of any car you offer for sale to prevent this. Of course, a really good consignment lot will do the inspection before accepting the car and provide you with a report to enable you to decide whether you want to repair the car before listing it, or lower your price and sell as-is.
Another plus of consignment lots is how they offer many of the attributes of a traditional dealer. Many consignment lots arrange financing for your buyer, have a trained salesperson conducts the deal'"saving you the hassle of negotiating price with the seller, and provide insurance to protect your car while it is being test driven by prospective customers.
Of course, there are unsavory individuals operating consignment lots too. Before placing your car with a lot, ask for and check referrals from others who have used the lot to sell their cars. Additionally, check Internet review sites like Yelp to get a feel for the lot's reputation. You'll want to make sure their licenses are current, get a signed contract detailing the specifics of your agreement, and always check your local consumer bureau as well as the Better Business Bureau to see if any claims have been filed against the lot or its principals.