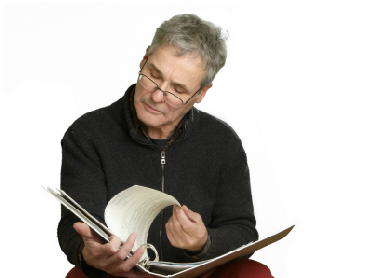 The final type of warranty outlined by the Used Car Buyer's Guide, which is mandated by the Federal Trade Commission, is the Warranty of Fitness for a Particular Purpose.
A warranty of fitness for a particular purpose applies when you buy a vehicle based on the dealer's advice that it is suitable for a particular use. For example, a dealer who suggests you buy a specific used car for hauling a trailer in effect is promising that the vehicle will be suitable for that purpose.
If you have a written warranty that doesn't cover your problems, you still may have coverage through implied warranties. That's because when a dealer sells a vehicle with a written warranty or service contract, implied warranties are included automatically. The car dealer can't delete this protection. Any limit on an implied warranty's time must be included on the written warranty.
In states that don't allow "as is" sales, an "Implied Warranties Only" disclosure is printed on the Buyers Guide in place of the "As Is" disclosure. The box beside this disclosure will be checked if the dealer decides to sell the car with no written warranty.
In states that do allow "as is" sales, the "Implied Warranties Only" disclosure should appear on the Buyers Guide if the dealer decides to sell a vehicle with implied warranties and no written warranty. A copy of the Buyers Guide with the "Implied Warranties Only" disclosure is available at http://www.ftc.gov/bcp/edu/resources/forms/buyers.pdf.
Dealers who offer a written warranty must complete the warranty section of the Buyers Guide. Because terms and conditions vary, it may be useful to compare and negotiate coverage.
Dealers may offer a full or limited warranty on all or some of a vehicle's systems or components. Most used car warranties are limited and their coverage varies. A full warranty includes the following terms and conditions:
'¢ Anyone who owns the vehicle during the warranty period is entitled to warranty service.
'¢ Warranty service will be provided free of charge, including such costs as removing and reinstalling a covered system.
'¢ You have the choice of a replacement or a full refund if, after a reasonable number of tries, the dealer cannot repair the vehicle or a covered system.
'¢ You only have to tell the dealer that warranty service is needed in order to get it, unless the dealer can prove that it is reasonable to require you to do more.
'¢ Implied warranties have no time limits.
If any of these statements don't apply, the warranty is limited.
A full or limited warranty doesn't have to cover the entire vehicle. The dealer may specify that only certain systems are covered. Some parts or systems may be covered by a full warranty; others by a limited warranty.