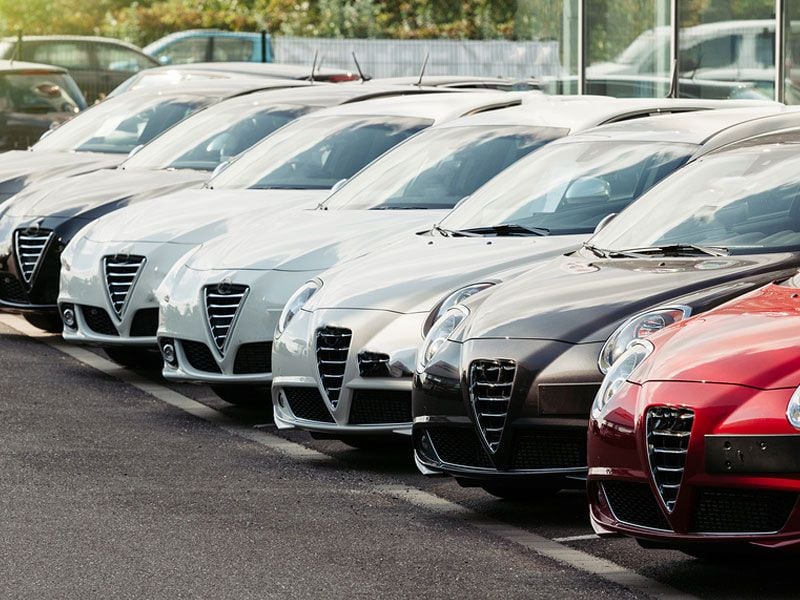 bigstock Cars on dealership lot ・ Photo by Bigstock
When most people think about the history of the U.S. auto industry, they think about the people who designed and built the cars. But the people who sold the cars also played an important role in the industry's growth. It all started with William Metzger, who opened what's considered to be the country's first independent automotive showroom in 1897 or 1898. That was in Detroit, of course, where Metzger began by selling Mobile steam cars, Waverley electrics, and gas-powered Wintons. Coincidentally, Winton was the first automaker to launch a franchise dealership, too. H.O. Koller of Reading, Pennsylvania, opened that Winton store in 1898. 
More than 120 years later, nearly 40,000 independent and franchise dealerships stand ready to meet your car-shopping needs. Yet while both types of dealerships can sell you a high-quality ride, they do have their own unique benefits — which we'll explain here. 
What is a franchise auto dealership?
Franchising is often associated with fast-food outlets and big-box stores, and the idea is the same in the auto industry. The automaker, the franchisor, has a specific product and a specific business model to use to sell it. The franchise dealership pays the franchisor for the rights to sell that product in that way. 
The basic benefit for the automaker is that it gets a lot of control over how its cars are being sold, but it doesn't have to pay a lot to support its own retail network. For example, automakers don't directly pay dealership salaries or construction costs. The main advantages for dealers are that they get exclusive geographic sales rights along with cars that have built-in brand equity. There's also an unexpected twist here: Franchise dealerships are a necessity in many places, since many states make it illegal for automakers to sell new cars directly to the public.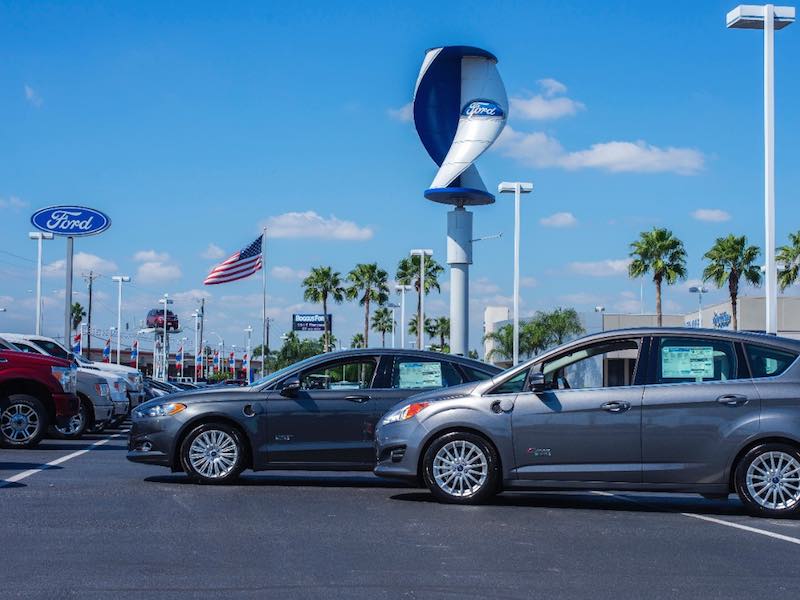 Photo by Ford
What is an independent auto dealership?
Although the laws about who can sell new cars are pretty strict, they don't apply to used vehicles. That opens the door for the independents. These dealerships are purely separate businesses that aren't legally connected to the automakers in any meaningful way. They operate on their own and can sell just about any cars or trucks from any brands they want — as long as the vehicles have been previously owned. Independent dealerships can also have more business flexibility because they don't have to follow blanket guidelines from some huge billion-dollar corporation.
Keep in mind, however, that an independent dealership isn't necessarily a small-time mom-and-pop organization. The current selling environment includes some fairly big dealer groups. They can combine many individual "independent" dealerships under one corporate umbrella. In fact, the biggest independent used-car chains are responsible for hundreds of thousands of sales each year.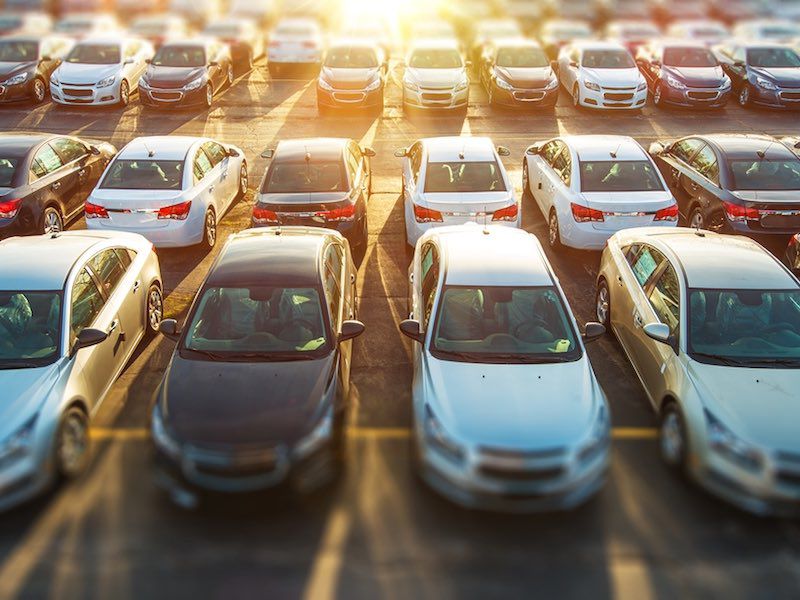 Photo by Bigstock
Benefits of Shopping at a Franchise Dealership
The No. 1 reason to shop at a franchised auto dealership is the obvious one: As mentioned, it's the only way for most people in this country to buy a brand-new vehicle. When it's time to make the sale, franchise stores can also offer you an especially wide range of corporate incentives, discounts, and financing terms that come from the deep pockets of the automaker. Need service after the sale? Franchise dealerships have technicians specifically trained on the brand's vehicles. And their service departments have access to approved tools and parts. 
Another advantage is that many franchise dealerships sell certified pre-owned vehicles, too. This expands your purchase options to more affordable vehicles that still have to live up to the automaker's rigorous standards and often have extra factory warranty coverage. The same corporate standards also extend to customer care, which means they can act as a confidence-building safety net for buyers.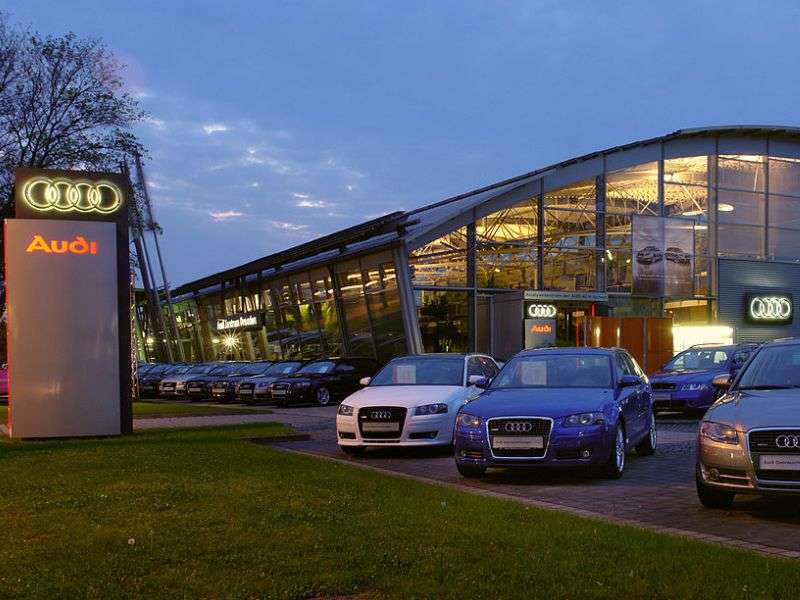 Photo by Audi
Benefits of Shopping at Independent Dealerships
The fact that independent dealerships aren't beholden to big corporations can actually work in your favor. After all, nothing stops independent dealers from having higher standards for customer care and vehicle service than their franchised counterparts. This includes hiring expert technicians with all of the industry's key third-party certifications.  
For similar reasons, independent dealerships may be able to offer more flexible purchase and finance terms than you can get from a franchise store. The franchise dealerships, remember, don't decide who qualifies for any big corporate deals — the auto companies do. Independent dealerships also usually have a wider variety of brands represented on their lots: Even if a franchise dealer is selling pre-owned vehicles from different companies, its inventory tends to skew toward the brands it sells as new vehicles. As for pricing, the independent dealerships don't have to pay the extra overhead needed to meet automaker standards, and that's often reflected in lower pricing.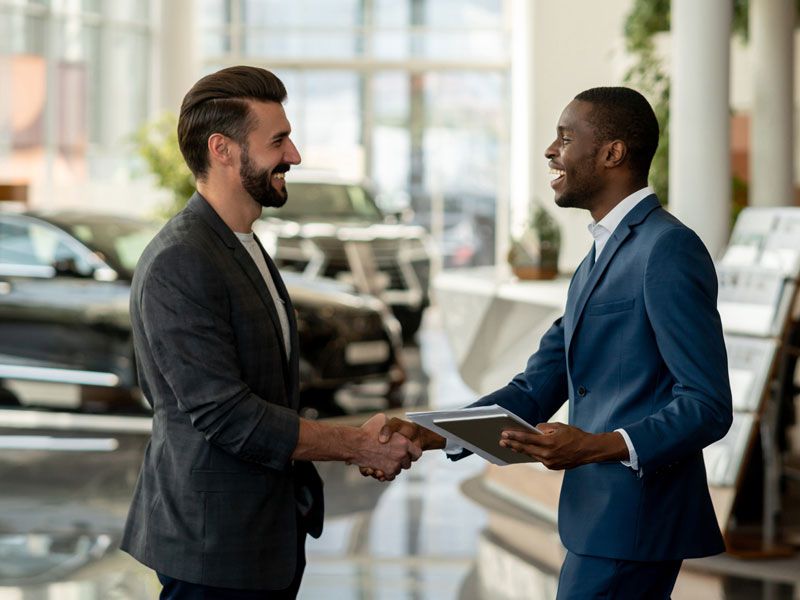 Photo by iStock Photo
The Bottom Line
Deciding which sort of dealership to visit can be fairly simple: If you want a brand-new vehicle fresh from the factory, the only option for most shoppers is a franchise dealership. It is literally illegal for automakers to sell their cars directly to the public in many states. Things are slightly trickier on the used-car side of the business. A franchise dealership may supply the benefits of big corporate backing, but without the variety or flexibility of an independent. Meanwhile, the actual shopping process can also be more variable at independent dealerships. 
Our advice? You should consider all of these factors to help focus your search for your next car, then be sure you're comfortable with whichever type of dealership you end up at. It's often the kind of people more than the kind of dealership that makes the biggest difference if you want to be treated right.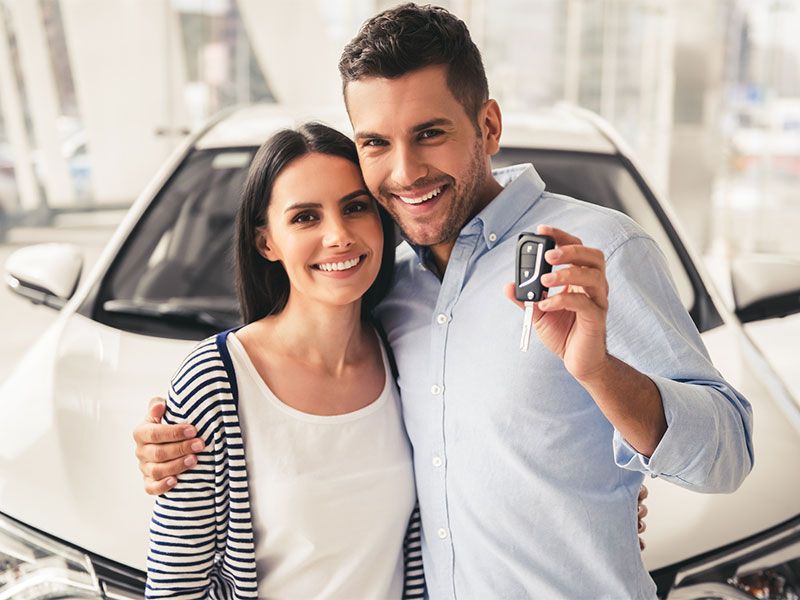 Photo by iStock Photo