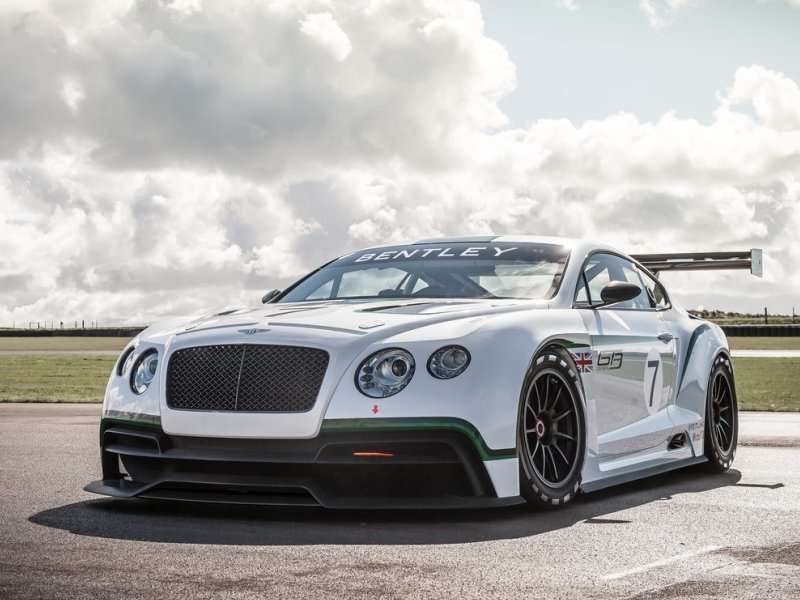 Besides being a place where you can see a variety of vehicles being driven up a hill course, the Goodwood Festival of Speed is also a place where manufacturers can premiere one offs, production models, and even concepts. Two automakers with British heritage have announced this week they will be showing off a vehicle at the event.
The first automaker is Bentley who announced they will be showing a production version of the Continental GT3 race car. Bentley showed off a concept version of the Continental GT3 (pictured left) last year which uses the Continental GT as a base. Bentley is keeping quiet on the details before its debut at the festival.
The other automaker is Jaguar who announced today the Project 7. The Project 7 pays homage to Jaguar's race cars of the fifties and sixties, and the brand's seven wins at LeMans.
Starting with the new F-Type as a base, Jaguar's Director of Design, Ian Callum, and his teamed worked to create a very special concept. The Project 7 was inspired by Jaguar's D-Type race car and that is very evident with an incorporated rollover hoop behind the driver. Other parts that give Project 7 a racing edge are a lowered windshield, carbon fiber front splitter, side skirts, rear diffuser, and an adjustable rear wing. Inside, there is only one seat for the driver. The passenger seat has been replaced by a helmet holder. The driver will be able to enjoy the diamond-quilted leather and carbon fiber accents that line the interior.
Powering the Project 7 is a 5.0L supercharged V8 with 550 horsepower and 502 pound-feet of torque. Paired with an eight-speed automatic transmission, the Project 7 gets to 60 MPH in 4.1 seconds. Top Speed? 186 MPH.
"Project 7 is a single-seat sports car based on the F-Type, with the kind of racing-inspired form that designers dream about. It has one purpose: to be driven fast and enjoyed. Jaguar sports cars are known for exceptional performance and clean design. Project 7 captures that spirit in its purest form," said Callum.