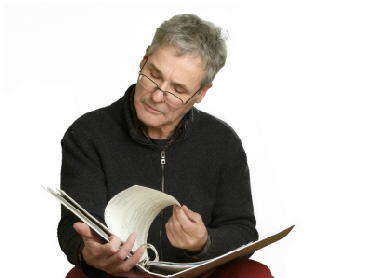 There has been a widespread theory in automobiles that mass equals safety. This logic has sometimes led parents to buy their teenagers pickup trucks as a somewhat inexpensive way to keep their newly licensed children safe. But a new study finds a fatal flaw in that logic.
An engineering professor at the University of Texas studied accident statistics from 7,000 incidents nationwide. He analyzed age groups and vehicle types. It should be no surprise that the inexperience and immaturity of teen drivers already makes them likely candidates for accidents, but the study also found adding a pickup truck doubles the likelihood for severe injury.
The high horsepower and even the general image of pickup trucks seem to be a root of this problem. "The sensation-seeking, risk-seeking, adventure-seeking behaviors enhance when pickups are in the hands of teenagers, which leads to more aggressive driving," according to the study's author, Chandra Bhat.
While this report centered on the attitude of teen truck drivers, even the teens that are emotionally mature enough to drive a truck have mechanical factors stacked against their favor. Trucks are among the least maneuverable vehicles available, which can be an extra hardship for those who are still learning to react to every driving obstacle. Also the layout of a pickup can be a problem. The ladder frame construction that makes a pickup a great work vehicle is less safe than a unibody vehicle. This is because the ladder has less places to absorb impact forces before intruding on the passenger cabin. Although most SUVs (not crossovers) also are built on a ladder frame, they fared better in this study likely due to their added mass outside the driver area.
Truck safety has also been on the mind of carmakers and regulators. Over the last few years, electronic stability control programs have been introduced to help combat another truck safety issue: rollovers. Similar to traction control, stability control is an electronic brain inside the car that will brake wheels individually when it detects the vehicle is not moving where the driver indents. Today every full-size truck and most compact pickups come standard with some form of stability control, and by 2012 it will be in every new truck.
The trucks from the University of Texas study likely did not include electronic stability control. During the period the data was gathered (2005-2007) this feature was on very few vehicles. This does not dismiss the university study because report's data not only reflects real world behavior of the teenage driver, but it also helps give a picture of what is purchased on the used truck market.
There is some more good news for truck safety. National Highway Traffic Safety Administration (NHTSA) data shows that pickup trucks, in general, have been getting safer with each redesign. But safer does not necessarily mean all trucks are ready to play in Volvo's league. Since revamping its testing procedures this year, the NHTSA has published the results for two comparable full-size trucks: the Chevrolet Silverado 1500 and the (Dodge) Ram 1500. The Silverado received ratings in most categories that suggested its injury risk was less than average, but the Ram mostly scored low ratings to suggest its injury factory was above average.
The bottom line is that pickup trucks serve a real purpose that cannot be replaced easily by other vehicles. But when it comes time to buy your teen a vehicle, a truck needs to be purchased on the basis of functionality. For your child's safety, it may be worth looking at these AAA-rated safe cars for teens, grads and college students.