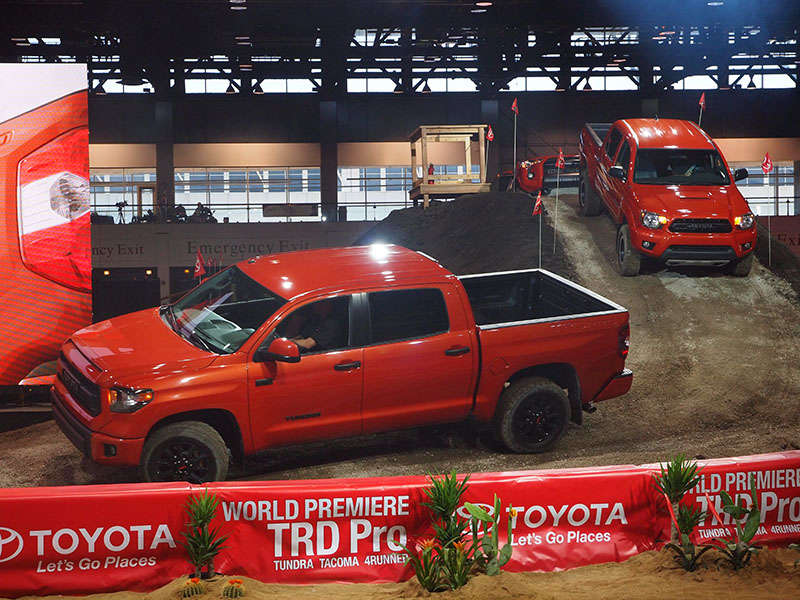 Toyota caught a lot of heat for sitting on the fence with its latest redesign of the Toyota Tundra full-size pickup, and it's been a dog's age since the Toyota Tacoma has seen any significant changes.  What better way to assert itself in the truck space than by tapping into the tough-guy credibility associated with its TRD (Toyota Racing Development) off-road brand?
The TRD Pro Series is the name for an off-road feature bundle available with the Toyota Tundra, the Toyota Tacoma mid-size truck, and the Toyota 4Runner mid-size SUV.  Each vehicle gains a number of shared upgrades, plus several specific features designed to give them their own unique personalities.  Toyota already offers a TRD Off-Road package with each of these trucks, but the TRD Pro Series allows the brand to stretch further into the lucrative space that's slowly being colonized by Ford (Raptor) and Ram (Power Wagon).
What's New for the TRD Pro Series Toyota Tundra, Tacoma, and 4Runner:
New suspension setups for each vehicle
Unique styling to set them apart from their more pedestrian lineup-mates
Off-road-ready gear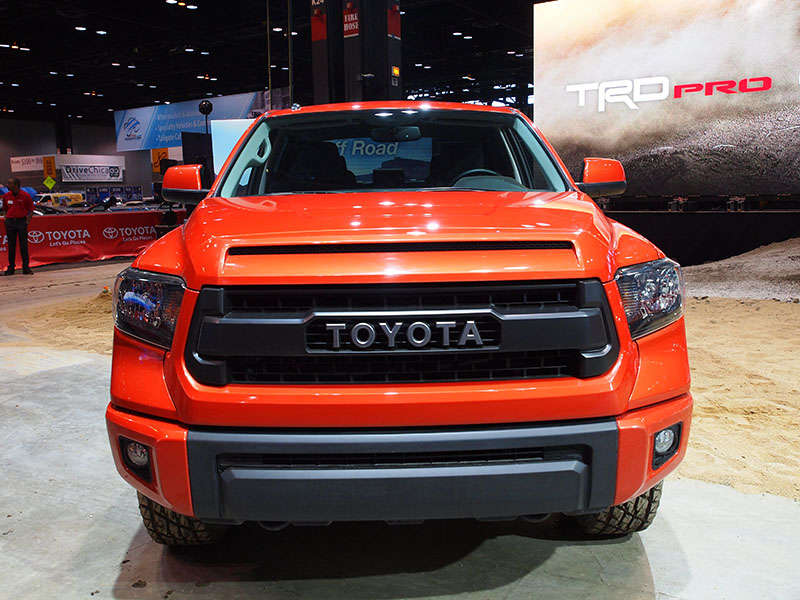 New TRD Pro Series Toyota Tundra, Tacoma, and 4Runner: Styling and Design
There are a few homogenous styling elements that the TRD Pro Series installs across the Toyota Tundra, Toyota Tacoma, and Toyota 4Runner.  Specifically, each vehicle gains a bold bar bisecting the front grille with the TOYOTA name emblazoned on it, black TRD Pro badges, TRD Pro shift knobs and floor mats, and black rims (ranging in size from 16, to 17, to 18 inches).  The Tundra additionally gains a few trim upgrades inside, including red stitching on seats that come in TRD Pro Series-exclusive hue, while the 4Runner offers black under-bumper accents.  Knobby all-terrain tires are of course standard all around.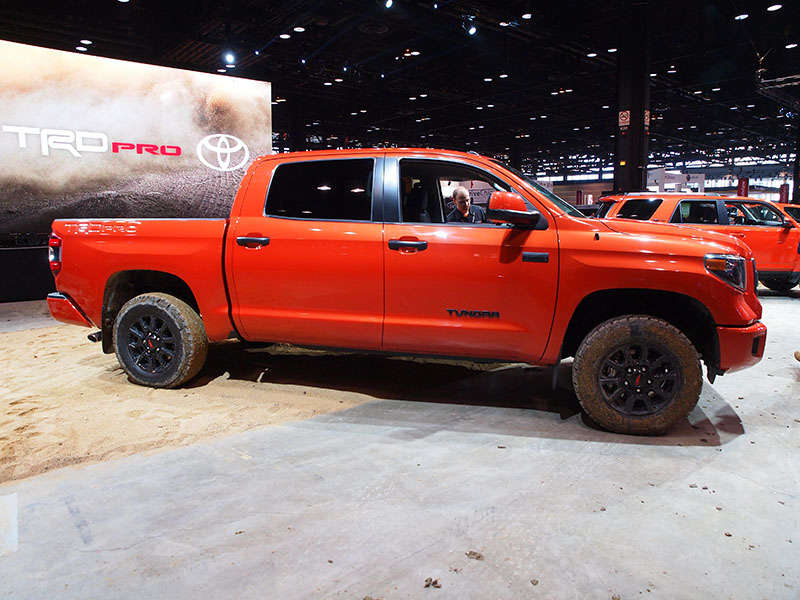 New TRD Pro Series Toyota Tundra, Tacoma, and 4Runner: Features and Technology
Two big changes have been made to the suspensions of each of the Toyota TRD Pro Series trucks.  The first is the installation of TRD shock absorbers with external reservoirs, which help to improve ruggedness and assist in providing additional suspension travel of up to one inch in the case of the 4Runner.  Each truck also gains softened springs to reduce vibration when traveling over rough surfaces, and there's also a suspension lift of between 1.5 to 2 inches, depending on the model.  A TRD skid plate is included on all three vehicles in order to protect their delicate undersides, while the Tacoma and the Tundra additionally benefit from TRD exhaust systems.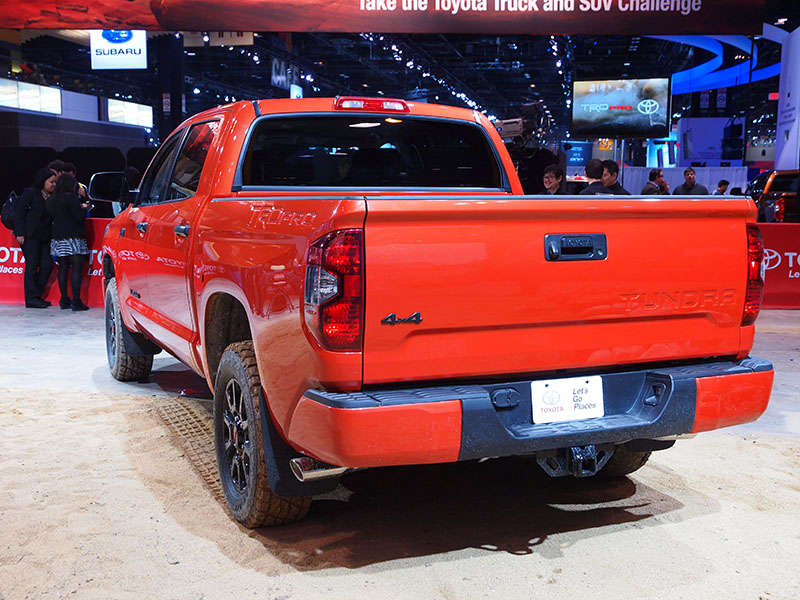 New TRD Pro Series Toyota Tundra, Tacoma, and 4Runner: What Autobytel Thinks
The TRD Pro Series from Toyota is a respectable effort to generate some excitement around a family of trucks and SUVs that hasn't seen the same infusion of technology or development investment enjoyed by many of their rivals.  Marrying styling tweaks to chassis improvements – a la Ford SVT Raptor – was a smart decision for Toyota, as it allows the automaker to appeal to buyers who want to look, if not necessarily drive, the raw capability provided by each vehicle.   If Toyota can create a lifestyle brand around the TRD Pro Series, then it could enjoy a profitable level of sales from drivers seeking to show off their off-road acumen on a daily basis.