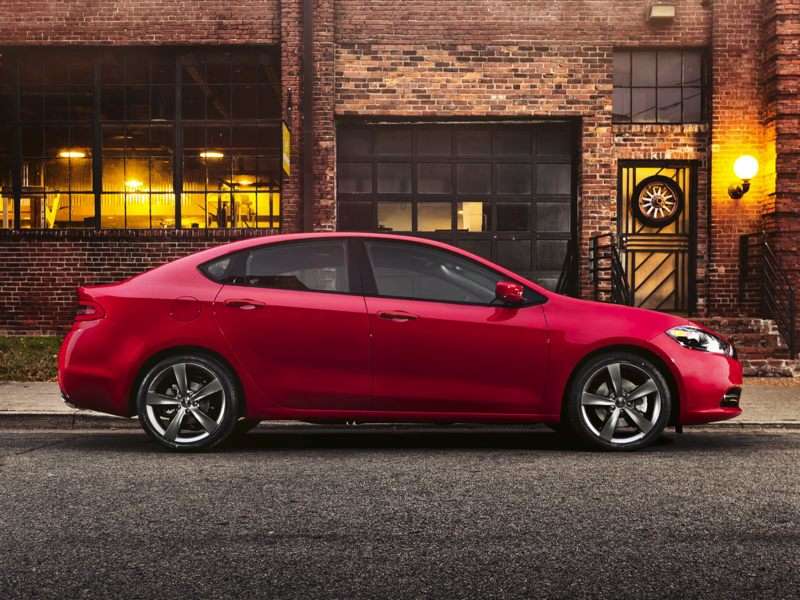 The Insurance Institute for Highway Safety (IIHS) put another wave of cars through its full Top Safety Pick+ (TSP+) testing regimen, and the new small front-overlap test proved to be a challenge for most of the entries. Of the 10 compact models tested, only four received high enough grades in that test to earn the TPS+ designation: Dodge Dart, Hyundai Elantra sedan, Ford Focus sedan and hatch, and Scion tC. And even that foursome only managed "acceptable" scores.
Not making the cut were the Chevrolet Cruze, Chevrolet Sonic, Kia Soul, Nissan Sentra, Volkswagen Beetle, and, oddly, the Kia Forte sedan. The latter was, in fact, the worst performer on the small front-overlap test despite sharing much of its mechanical bits with the Hyundai Elantra that did achieve the TSP+ honor.
It's also worth noting that the Honda Civic, in both coupe and sedan configurations, was named a Top Safety Pick+ vehicle earlier this year; the Toyota Corolla was the only mainstream compact sedan not to be tested, and that's because the IIHS is waiting for the next-gen model to makes it appearance in August.
Also, just to be clear, the entries that had trouble with the small front-overlap test all passed the other evaluations to earn the traditional Top Safety Plus ratings.
Don't have those IIHS tests memorized yet?  As a reminder, they include evaluations for occupant protection in moderate front-overlap and side-impact situations, with the first covering scenarios in which the vehicle strikes an obstacle with only a moderate off-set from head on. In addition, entries have to pass a roof-strength test designed to gauge protection in rollover incidents.
The TPS+ honor then requires either "good" or "acceptable" grades in a small front-overlap test. Here, the IIHS purposely looks to analyze protection when an obstacle misses the typical car's main front crumple zone, as when a vehicle strikes a telephone pole or tree with its front quarter.
As a final FYI, the Institute—which is funded by insurance companies—notes that: "In a 2009 IIHS study of vehicles with good ratings for crash protection, small overlap crashes accounted for nearly a quarter of the frontal crashes involving serious or fatal injury to front seat occupants."