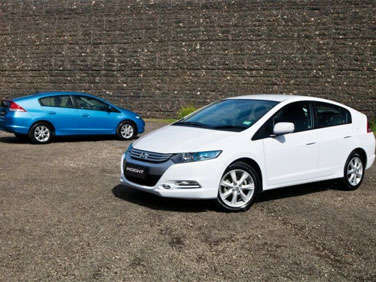 It's a classic car industry battle: Toyota versus Honda facing off in a clash of the two largest and most popular Japanese automakers.  Each brand has earned a well-deserved reputation for reliability, which makes used editions of their automobiles prized on the secondhand market.  Since these companies both build vehicles that compete directly in a number of key segments, we thought we would compare some of their key used models and see how things shook out.
Let's take a look at 10 used Toyota and Honda automobiles and compare and contrast their respective strong points.
01. Used Honda Insight
A used Honda Insight from the 2010 to the 2011 model year is often the choice of hybrid car fans on a tight budget.  Inexpensive when new, used Honda Insights are relative bargains when purchased secondhand and they still provide the healthy fuel economy (40-mpg city and 43-mpg highway) that is their most appealing characteristic.  98 horsepower and 123 lb-ft of torque from the Insight's 1.3-liter, four-cylinder gas engine and battery-powered electric motor combo is enough to keep the Honda from feeling sluggish off of the line, and the Insight's hatchback design offers up 31.5 cubic feet of cargo space with the rear seats folded forward.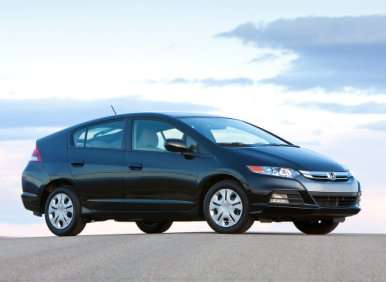 02. Used Toyota Prius
A used Toyota Prius will command a premium over a used Insight due to the vehicle's reputation as the leading hybrid on the market.  Those looking at a recent used Toyota Prius will appreciate the compact hatchback's good interior room (including 21.6 cubic feet of cargo space) as well as its exceptional 48-mpg city and 45-mpg highway fuel economy rating, which is considerably more efficient than the smaller Insight.  The Prius also offers up more power (110 horses) than its Honda competitor, generated by the pairing of a 1.5-liter, four-cylinder gasoline engine with two electric motors.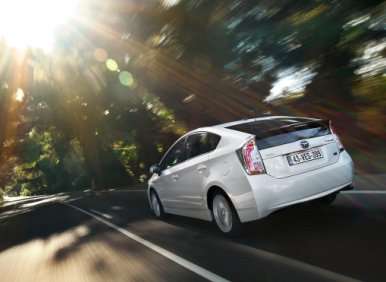 03. Used Honda Pilot
Second generation used Honda Pilots enjoy a strong following thanks to the fact that the mid-size crossover (which is the largest in the Honda lineup) delivers three rows of seating that can each comfortable accommodate an adult passenger.  Capable of transporting up to eight people at a time, or 87 cubic feet of gear with the rear rows folded forward, a used Honda Pilot is a legitimate minivan alternative.  The Pilot is motivated by a strong 3.5-liter V-6 that is good for 250 horsepower and 253 lb-ft of torque, a five-speed automatic transmission is standard, and fuel economy checks in at 17-mpg city and 23-mpg highway.  All-wheel drive editions of the Pilot are also out there on used car lots.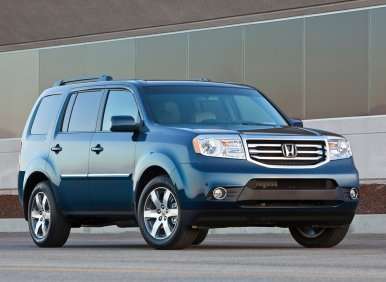 04. Used Toyota Highlander
A used Toyota Highlander mid-size SUV is less boxy-looking than the Pilot, but it doesn't quite match its Honda competitor in terms of passenger capacity (seven) or comfort, as its small third row is best suited for transporting children.  Where the Highlander does pull even with the Pilot - and in fact surpasses it - is in total cargo capacity (95.4 cubic feet) and under the hood.  A used Toyota Highlander can be found with either a 187 horsepower,  2.7-liter, four-cylinder engine or a 270 horsepower, 3.5-liter V-6 that is also good for 248 lb-ft of torque.  The latter is shifted via a five-speed automatic and returns fuel mileage that is one mile per gallon better than that of the Pilot, despite its additional power.  It is possible to find a used Highlander in either front-wheel or all-wheel drive editions.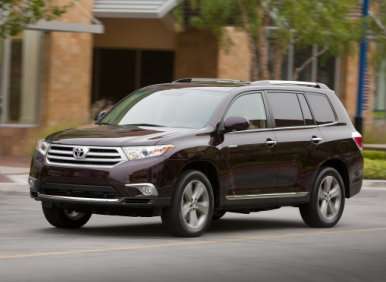 05. Used Honda Odyssey
There are a couple of different generations of used Honda Odyssey available on the secondhand minivan market, but opting for a 2011 model avails buyers of the most up-to-date design and features offered by the people mover.  A used Honda Odyssey is a standout amongst other vans, thanks to its slick styling, extremely generous interior dimensions (eight passenger seating, 148 cubic feet of total cargo space) and a considerable number of luxury features when found in top-level Touring Elite Trim. 
A used Odyssey comes with a 248 horsepower, 3.5-liter V-6 that is also good for 250 lb-ft of torque, and depending on the model this unit is yoked to either a five or six-speed automatic transmission.  Fuel economy for the latter tranny is one mile per gallon higher that the five-speed, posting a 19-mpg city and 28-mpg highway rating.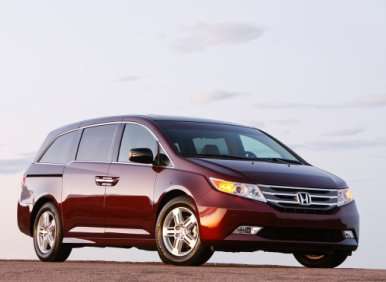 06. Used Toyota Sienna
Not to be outdone, Toyota has made sure to pace its minivan development to keep up with Honda, which means that a used 2011 Toyota Sienna is also a strong choice.  Key differences between a used Toyota Sienna and a used Odyssey include the availability of a four-cylinder engine (2.7-liters, 187 horsepower), the existence of a 'sporty' SE trim, and the option of all-wheel drive when the van is found with its 265 horsepower, 3.5-liter V-6.  It's possible to buy a used Sienna in eight or seven-passenger configurations, and total cargo space checks in at 150 cubic feet.  Neither the V-6 nor the four-cylinder version of the van can match the Odyssey's fuel efficiency, however, falling a couple of miles per gallon short on the highway.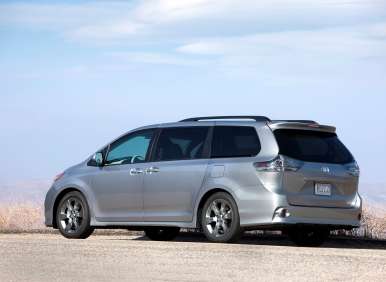 07. Used Honda Ridgeline
A used Honda Ridgeline essentially competes in a class of its own.  This mid-size pickup is based on a unibody sedan platform, and as such it doesn't boast the same kind of heavy-duty towing capacity or off-road capability as other trucks.  What it does offer, however, is a smooth ride, five-passenger seating, a five-foot cargo bed that features an integrated trunk, and a full-time all-wheel drive system.  All used Honda Ridgelines come with a 250 horsepower, 3.5-liter V-6 that is also capable of generating 247 lb-ft of torque.  Fuel economy for this mill checks in at 15-mpg city and 20-mpg highway, and a five-speed automatic transmission is the only available Ridgeline transmission.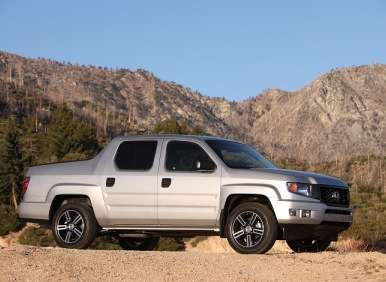 08. Used Toyota Tacoma
It's not exactly fair to compare a used Toyota Tacoma to a used Ridgeline - after all, as we pointed out above the Honda is unique in the world of pickups - but it's the closest Toyota truck in terms of size and mission.  A used Tacoma can be found in a wide range of flavors, including regular, Access and Double cab models (with the latter featuring four full-size doors and five-passenger seating), and it also comes with either a five-foot or a six-foot cargo box and the availability of an off-road ready suspension and four-wheel drive system.
The base engine in the Toyota Tacoma is a 2.7-liter, four-cylinder unit that is good for 159 horsepower, but more grunt is available from a 4.0-liter V-6 that churns out 236 horses and 266 lb-ft of torque.  Although the Tacoma might give up some power to used Ridgeline models, it does stay competitive in terms of fuel mileage, squeezing 19-mpg city and 25-mpg highway out of the four-cylinder and essentially matching the Honda when purchased in V-6 form.  Transmission choices include a mix of manuals (five and six-speed) and automatics (four and five-speed).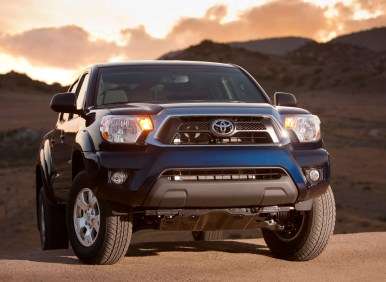 09. Used Honda Civic
A used Honda Civic is almost the default choice for compact sedan shoppers on a budget, thanks to the vehicle's solid combination of reliability, frugal fuel economy, and pleasing styling.  Sticking with the standard Civic lineup, all recent secondhand versions of the sedan feature a 1.8-liter, four-cylinder motor that provides 140 horsepower and 128 lb-ft of torque.  Fuel economy for the plucky unit shows as 25-mpg city and 36-mpg highway, which places the automobile near the front of the pack in terms of fuel-sipping tendencies, and a used Civic can be found sporting either a five-speed manual or a five-speed automatic transmission.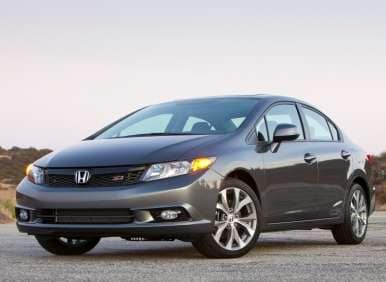 10. Used Toyota Corolla
A used Toyota Corolla is not quite as comfortable as a used Civic, nor does it offer the same kind of modern looks that have helped the Honda stay fresh amongst other previously-owned cars.  The Corolla's 132 horsepower, 1.8-liter four-cylinder engine (also good for 128 lb-ft of torque) is competent enough, and its fuel mileage rating of 26-mpg city and 34-mpg highway is competitive with the Civic, but the Corolla simply isn't as fun to drive as its cross-town rival.  Most secondhand Corollas feature a five-speed manual transmission, but there are four-speed auto-equipped editions of the sedan available as well.