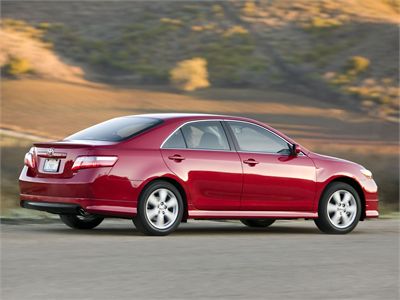 As soon as next week, Toyota plans to recall 3.8 million 2004-2010 Toyota and Lexus models in the U.S. to fix potentially hazardous floor mats. Its largest recall to date, Toyota says the mats could catch on accelerators and send vehicles hurtling down the road at high speeds. On August 28, four people died in a Lexus ES 350 whose gas pedal may have become stuck on the floor mat, resulting in a speed over 120 mph. Rather than take any chances with safety, Toyota wants to check the floor mats, pedal configurations and steps to shut off engines with keyless ignition on seven different models.
The 2004-2010 Toyota and Lexus models being recalled are:
2007-2010 Toyota Camry 2005-2010 Toyota Avalon 2004-2009 Toyota Prius 2005-2010 Toyota Tacoma 2007-2010 Toyota Tundra 2007-2010 Lexus ES 350 2006-2010 Lexus IS 250/350
You should remove the driver's-side floor mat. Check the Toyota press web site here for more details. You can also call Toyota or Lexus at one of the following numbers:
Toyota: (800) 331-4331 Lexus: (800) 225-3987
You may want to check the National Highway Traffic Safety Administration (NHTSA) website, safercar.gov, for updates, recall and crash test information. You can also request to receive recall notifications via email.