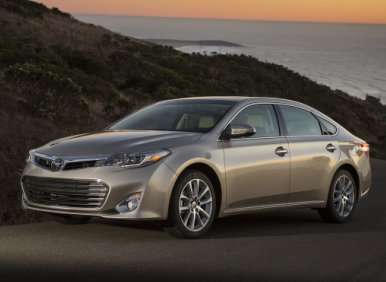 Visitors to the Toyota booth at this year's Chicago Auto Show are going to be greeted with more than just cars. Toyota is using the event to focus on its American "success stories". The idea is to promote the many things that Toyota has accomplished in America. The goal is to create promote the "Made in America" nature of many of Toyota's products and services. "Chicago has long been considered one of the top drawing consumer auto shows in the country," said Brent Marrero, auto show planner for Toyota Motor Sales, U.S.A., Inc. "This year, we wanted the exhibit to not only showcase our incredible products but also our heritage in the United States. We know that 'made in America' is especially important to people living in the Midwest, and we feel we have a great story to tell, with 70 percent of all our vehicles sold in Unites States being built here as well."
There will be approximately 50 vehicles in Toyota's 45,000 square foot booth space. One of the focal points will be the new Avalon sedan which will be atop a glass platform built using 5,000+ pieces of individually cut glass. The big sedan was designed, engineered and is built here in the USA. Other cars that can be found around the booth include the new Corolla Furia Concept that debuted at the Detroit Auto Show, the Toyota Fun-Vii and the Toyota Sprint Cup Nascar. Another great addition to the booth will be a replica of the Toyota Tundra CrewMax truck that pulled the space shuttle Endeavor across a 405 Freeway bridge in California.
Look for more coverage of the upcoming 2013 Chicago Auto Show over the next few weeks.