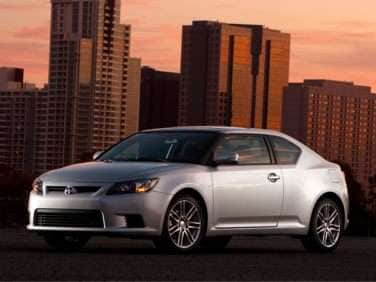 According to one of the most influential industry reports of its kind—the Consumer Reports 2012 Car Reliability Survey—Scion has the most reliable fleet of vehicles in the country, followed by Toyota and Lexus. The next four spots also went to Japanese brands, with Mazda, Subaru, Honda and Acura filling in the roster in that order. Rounding out the top 10: Audi, Infiniti and Kia.
The rankings were based solely on input from the publication's 1.2 million subscribers, something that provided an interesting twist. While CR noted that "[e]ach Toyota brand touts that their entire product range has average or better predicted reliability," and reported the Toyota Prius c as the most reliable vehicle in the survey overall, the urban-oriented 53-mpg hybrid actually "did not score well enough" in the magazine's driving tests to earn a "recommended" rating.
Additionally, the premium German makes did well in the study, with Audi, BMW and Mercedes-Benz all improving, and all of GM's brands improved too. In fact, Cadillac was the best-performing domestic brand in the entire survey, having climbed 14 places in the standings as compared to the previous year; unfortunately, neither Ford nor the Chrysler Group fared quite so well.
That's a point further emphasized by CR's separate list of domestic-only segment leaders, culled from the overall survey and chockfull of GM products. Those vehicles:
Small Car—Chevy Sonic
Fuel-efficient Hatchback—Chevy Volt
Large SUV—Chevy Traverse
Midsized SUV—Chevy Equinox/GMC Terrain (tie)
Full-sized Pickup—Chevy Avalanche
Compact Sports Sedan—Cadillac CTS
Upscale Car—Chrysler 300
Sporty Car—Ford Mustang
Luxury SUV—Buick Enclave
(Note: All of these winners achieved at least above-average "predicted reliability" scores in the Consumer Reports 2012 Car Reliability Survey and received "recommended" ratings in the publication's driving tests.)