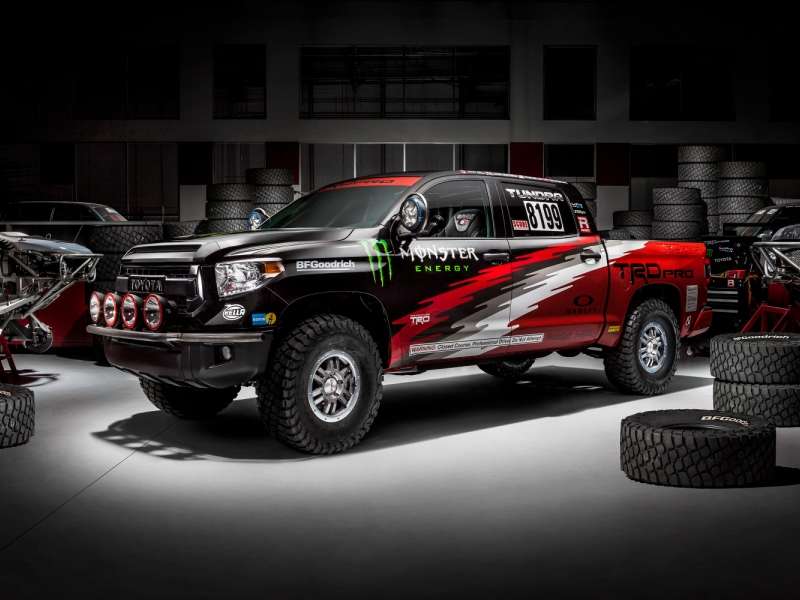 2015 toyota tundra trd
Toyota is performing the ultimate test with their brand new Tundra TRD Pro Series truck. This week,Toyota announced that a Tundra TRD Pro Series truck will be running the grueling Baja 1000 off-road endurance race in Mexico this November. The truck will be entered in the Full Size Stock Class, which means the truck can only have minimal modifications when compared to a standard Tundra TRD Pro Series. The Tundra TRD Pro Series entered in the Baja 1000, therefore, will feature the same Bilstein shocks and Eibach springs for the suspension and 5.7L V8 engine as the standard model.
"Competing in the Full Size Stock class allows our team to test the Tundra TRD Pro as close to stock as possible and showcase its strength and durability in the Mexican desert's treacherous terrain. Our goal is to finish this grueling race and to showcase just how awesome the new TRD Pro Series trucks are," said Andrew Franceschini, Toyota truck marketing and communications national manager.
That's not to say Toyota hasn't made some changes to the truck. It features modifications such as 37-inch off-road BF Goodrich tires, roll cage, racing seats with harnesses, custom TRD exhaust, a full set of Hella HID lights, and an auxiliary fuel cell.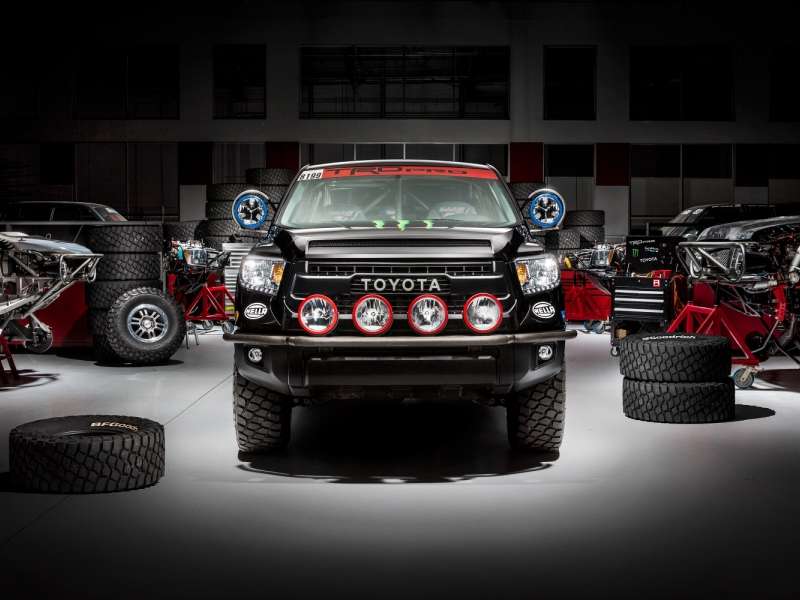 The team tasked with getting the Tundra TRD Pro Series through Baja is comprised of drivers Ted Moncure, Andy Bell, Jamie Bestwick, and Ryan Millen; Mike Sweers, the chief engineer for Toyota trucks will be the navigator; and Ivan "Ironman" Stewart, a a legendary Toyota off-road racer and 22-time SCORE Baja 500 and 1000 champion will be the coach for the team.
We'll be keeping an eye on Toyota's attempt when the Baja 1000 kicks off on November 12th.