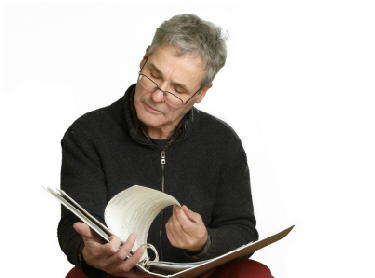 It was a tough week in the auto industry for recalls, especially for Toyota, which was forced to initiate a sweeping recall campaign affecting 412,000 vehicles which have exhibited a number of steering issues which could significantly affect the drivability of the automobiles in question.
The most alarming steering problem has been tied to the Lexus LX 470 luxury sport-utility vehicle. 39,000 editions of this full-size SUV, built between 2003 and 2007 are being called back to dealerships in order to replace a snap ring on the vehicle's steering column which has been shown to pop loose during certain driving conditions. Specifically, if the Lexus LX 470's front wheels are subjected to a harsh impact with a stationary object, such as a speed bump or pothole, the vehicle's steering column can actually disengage completely from the steering system. While no accidents related to this alarming issue have thus far been reported, it is easy to see how a complete loss of steering in the Lexus SUV could lead to a very scary experience out on the road.
The steering issue affecting the 2000 - 2004 Toyota Avalon is not quite as dangerous to the safety of drivers, but it is much more widespread. 373,000 editions of the full-size sedan have been shown to display a weakness in the steering lock bars which are installed as an anti-theft measure in every vehicle on the market. Cracking in the bars can cause them to break and render the Toyota Avalon undriveable, requiring it to be towed to a dealership for a bracket replacement that will correct the issue. Toyota has stated that in very specific turning conditions, there is a remote chance that the bar will break while the vehicle is actually underway, causing the steering to lock in place and potentially causing an accident. The company has stressed that while so far, three such incidents have actually occurred, no one was injured. The recall will replace the faulty component free of charge.
Another Japanese automaker - Subaru - has had to take the dramatic step of issuing a stop sale on its 2011 Subaru Legacy and 2011 Subaru Outback automobiles due to yet another transmission problem. While these vehicles have already been subject to at least one recall earlier this year related to issues affecting their continuously-variable automatic transmissions, the current recall is specifically targeted at the six-speed manual gearboxes that were also available on these automobiles. According to Subaru, the design of the transmission's transfer case omitted a critical lubrication hole, and as a result transmission oil does not circulate properly within the transmission casing.
Over time, Subaru states that drivers may notice additional noise being produced by the gears in the transmission itself, eventually leading to a situation where the gears are ground down and the unit completely fails. Although only 809 Subaru Legacy and Subaru Outback models built for the 2010 and 2011 model years were equipped with this particular transmission, they have all been recalled so that Subaru technicians can drill the appropriate lubricating hole and bring each unit back into spec. In addition, higher mileage vehicles will also be required to undergo additional repairs in order to head off any damage that might have already been done by the design flaw. Any Legacy or Outback with at least 6,250 miles showing on the odometer will see its third, fourth, fifth and sixth gears replaced, along with the main transmission shaft.