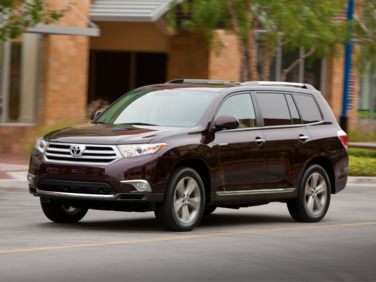 The National Highway Traffic Safety Administration and Toyota are recalling a number of vehicles built between 2009 and 2013 for an airbag issue. The problem stems from the occupant seat sensing system not being calibrated. Southeast Toyota Distributers, LLC (SET) received and modified a number of Toyota vehicles with equipment like leather seat covers, seat heaters and headrest DVD systems. When these items where installed the passenger seat occupant sensing system calibration may not have been tested. Without passing the calibration, these systems may not operate properly. The danger is that if the sensor is not calibrated the car may not recognize that there is an occupant in the passenger seat. If a collision was to occur the airbags may not deploy, or may deploy in the wrong manner. If this happens, the chance of injury is greatly increased.
The recall covers 16 different models, but thankfully only 3,325 units are potentially affected. SET should already be notifying owners, and the calibration test and adjustment will be covered free of charge. Below is a full list of affected vehicles and model years. If you own one of the listed models, you may contact Southeast Toyota at 1-800-301-6589.
Alternatively, owners may contact the NHTSA vehicle safety Line at 1-888-327-4236.
• 2009-2010 Avalon
• 2009-2010 FJ Cruiser
• 2009-2010 Highlander Hybrid
• 2009-2012 4Runner
• 2009-2012 Camry
• 2009-2012 Camry Hybrid
• 2009-2012 Prius
• 2009-2012 RAV4
• 2009-2012 Tacoma
• 2009-2013 Highlander
• 2009-2013 Venza
• 2010-2012 Sequoia
• 2010-2013 Corolla
• 2010-2013 Sienna
• 2010-2013 Tundra
• 2012 Prius V