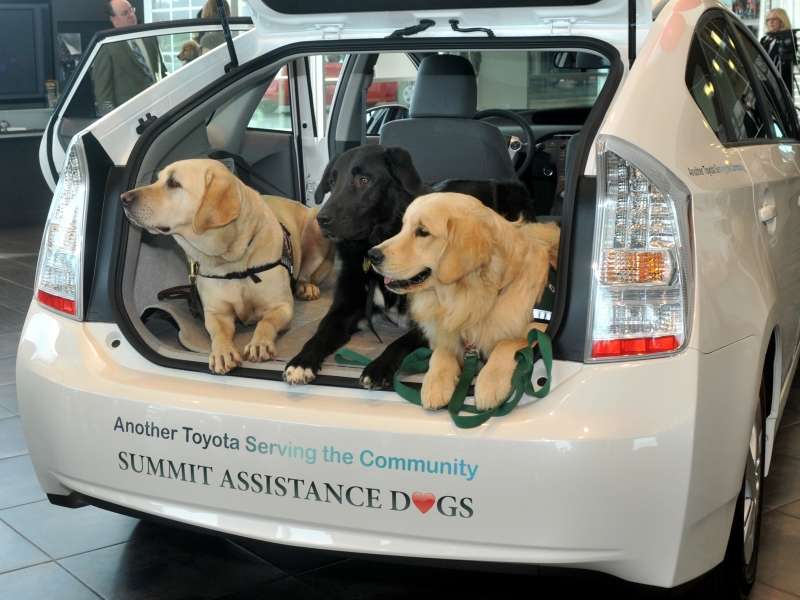 This week, Toyota announced the donation of 100 cars over 50 days to nonprofit organizations as part of their 100 Cars for Good program. Since the program started in 2011, Toyota has given 200 vehicles to benefit organizations and causes that touch real lives - whether it's taking zoo animals to schools or cleaning up after Superstorm Sandy.
Starting on July 22nd, registered 501(c)(3) nonprofit organizations can apply online at www.100carsforgood.com to recieve a vehicle from Toyota. Toyota is only accepting 2,500 applications and the registration closes on August 5th. On August 19th, the 250 finalists will be announced and will get promotional materials to help raise awareness of the organization and their chance to get a new vehicle.
Then, on October 5th, Toyota will open up voting to the public with each person getting two votes to select two separate organizations. Once the day's votes are tallied, the two winning organizations get their choice of five different Toyota vehicles; Highlander, Prius, Sienna, Sienna Mobility or Tundra. The three runners-up get a $1,000 grant from Toyota.
"The 100 Cars for Good program elevates the positive impact nonprofits have on their communities. The program creates awareness by involving the public in the voting process, and the extra vehicle mobility helps to advance the goals of the selected organizations. This is a wonderful opportunity for Toyota to give back and demonstrate our commitment to communities across America," said Michael Rouse, vice president of diversity, philanthropy and community affairs for Toyota Motor Sales, U.S.A., Inc.