1.772 Million Vehicles Located in U.S.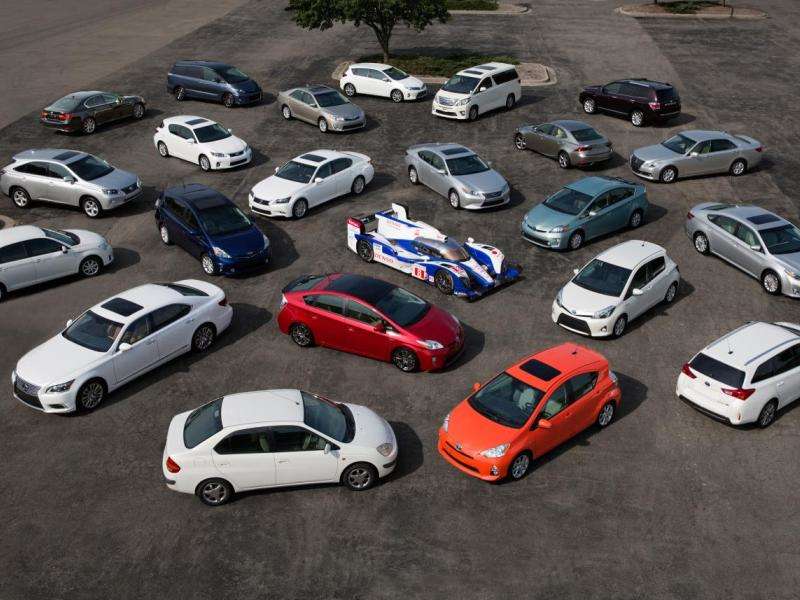 2014 may go down in history as the year of the recall. Many automakers, from General Motors to Nissan, have issued recalls covering large groups of vehicles. This morning, Toyota became the latest automaker to issue a massive recall with the announcement that a total of 6.39 million vehicles around the world are marred by a serious defect. Of those vehicles effected, 1.772 million are located in the U.S.
The recall related to the largest number U.S. vehicles (1.3 million) deals with the driver side airbag module. The module is connected with a spiral electrical cable assembly that can purportedly become damaged when the steering wheel is engaged in a turn. If the assembly is damaged, the air bag warning lamp will illuminate and the driver's airbag may not deploy in the event of a accident.
The vehicles involved in this recall include:
2009-2010 Corolla
2009-2010 Matrix
2008-2010 Highlander
2009-2010 Tacoma 
2006-2008 RAV4 
2006-2010 Yaris
Toyota is currently working on an improved spiral cable that will be sent out to dealers for replacement. Once the company has the replacement cable ready, it will distribute letters notifying affected owners.
The smaller recall touches 472,500 vehicles and pertains to the seat rails for the front seats. On the driver's seat (and passenger's seat of three-door hatchback models), the locking mechanism has been found to contain a faulty spring. The springs have the potential to break and cause the seat not to lock into position correctly, thus increasing the chance of sustaining an injury during crash.
The vehicles involved in this recall include:
2006-2010 Yaris hatchback
2007-2010 Yaris sedan
2008-2010 Scion xD
Much like the recall above, Toyota is currently working on a new seat track assembly that will be sent to dealers for replacement. The company will notify owners once the assembly is ready to go.
If you have any questions related to these recalls, you can contact Toyota's Customer Experience at 1-800-331-4331 or visiting www.toyota.com/recall.