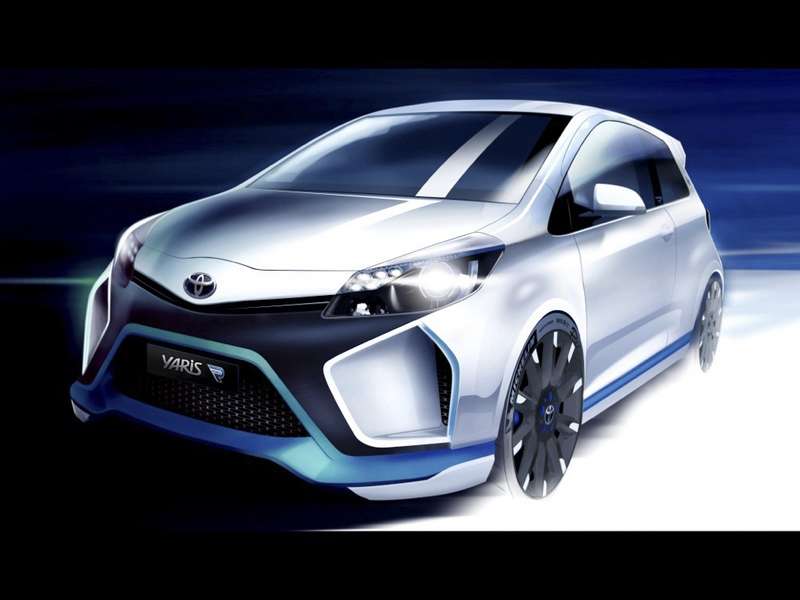 Last week, we brought you a teaser of the new concept car from Toyota dubbed the Hybrid-R. The concept is said to be based on a current Toyota model and purportedly uses the hybrid tech from the TS030 Hybrid race car. This week, Toyota revealed a rendering of the Hybrid-R and for those who were hoping for a GT86 with a hybrid powertrain, you will be disappointed.
The car that Toyota has picked is the Yaris, an odd yet interesting choice. The full name of the concept is the Yaris Hybrid-R concept and it packs a 1.6-liter GRE (Global Race Engine) built by Toyota Motorsports and a pair of electric motors to provide all-wheel drive. No word at the moment on how much power it churns out.
The Yaris Hybrid-R also gets a more aggressive exterior look with a revised front ends and larger wheels.
We'll have more on the Toyota Yaris Hybrid-R when it makes its debut at the Frankfurt Motor Show next month.