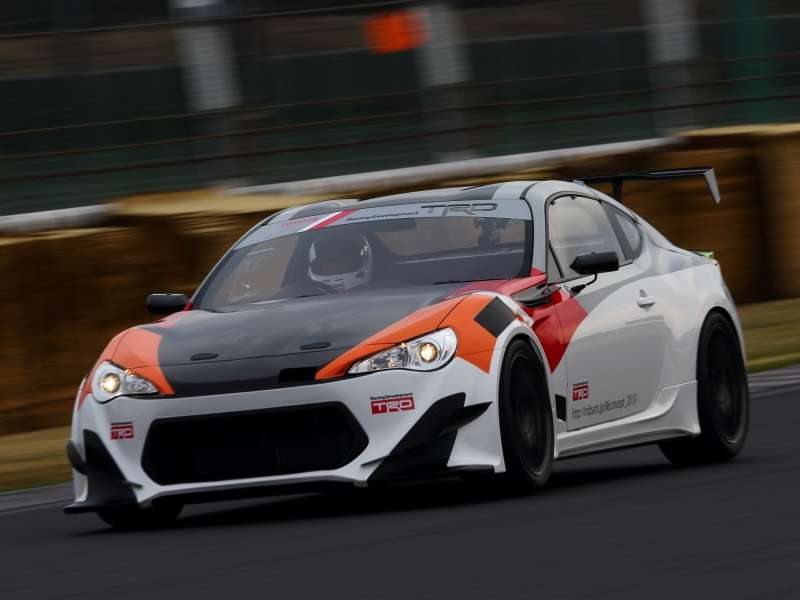 The Goodwood Festival of Speed is a very unique event. Over the course of three days, a number of race cars, production vehicles, and concepts run up a short course with many spectators looking on. This event gathers a lot of unique vehicles and particpants.
Toyota is one of the manufacters that will be participating in this year's event and is bringing along a very special GT86 coupe (AKA the Scion FR-S). The Toyota GT86 TRD Griffon Project shows what a track focused GT86 would look like.
The TRD team worked their magic on dropping as much weight as they could from the GT86. Many of the body panels including the doors and hood have been changed out for Carbon Fiber pieces. Additionally, the front bumper and fenders have been swapped out for carbon fiber composite pieces. In total, TRD was able to drop an extra 500 pounds out of the vehicle, bring the curb weight to just under 2,300 pounds.
Mechanical changes to the GT86 TRD Griffon Project include a TRD mechanical differential and light-weight wheels. The 2.0L Boxer-Four engine remains unchanged.
The Goodwood Festival of Speed starts later this week.