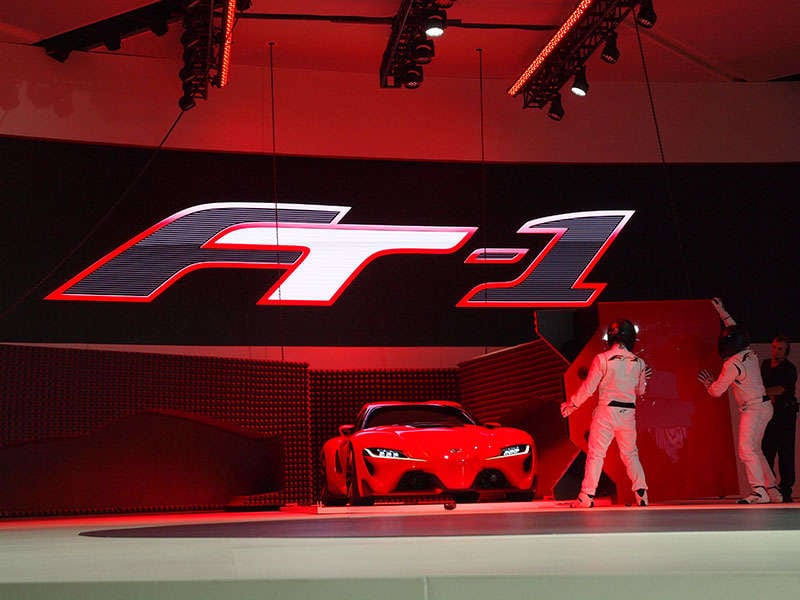 Toyota FT-1 Concept at the 2014 North American International Auto Show ・ Photo by Megan Green
When Toyota revealed the FT-1 Concept at the Detroit Auto Show earlier this year, it elicited a lot of drool. The FT-1 brought back memories of Toyota coupes of old, like the famed Celica, Supra, and MR2. Many hoped that Toyota would actually do something with the impressive concept, and recently it seems as though Toyota is happy to oblige.
At the Gordon McCall's Motorworks Revival gala held on California's Monterey Peninsula, Toyota pulled the covers off the FT-1 Concept, now in Graphite finish. The Graphite color gives the concept a more upscale and understated look, while the interior trades in the black-and-red theme for a tan leather interior with exposed metal elements.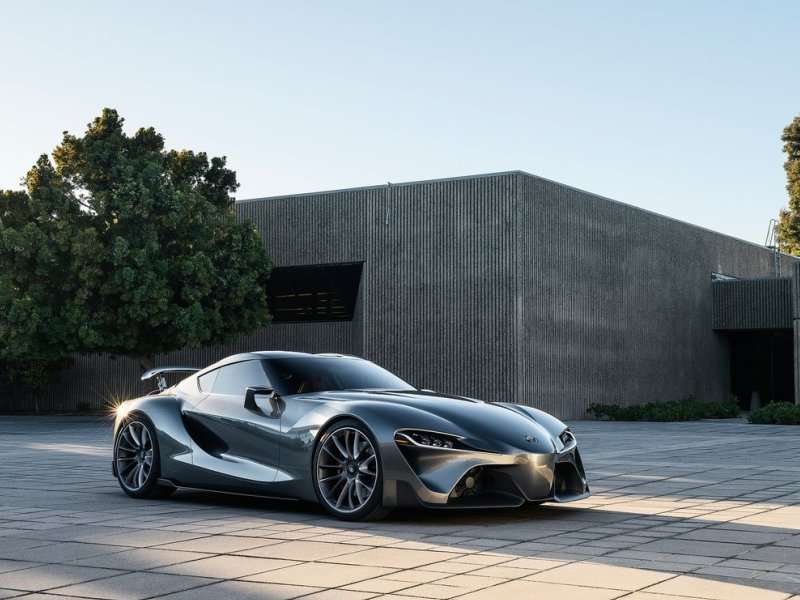 Toyota also announced a racing version of the FT-1 Concept that will be playable on Gran Turismo 6. The FT-1 Vision Gran Turismo features wider fenders, exaggerated air intakes, larger rear wing, revised side mirrors, and an extended rear diffuser designed to make it a virtual track monster.
"The design brief for this car was very simple. Take the FT-1 concept car and turn it into the most kick-ass, bad-ass, super race car you can imagine," said Toyota Calty Design Research president Kevin Hunter.
Both the FT-1 Vision Gran Turismo and graphite FT-1 will be playable in Gran Turismo 6 starting next month.