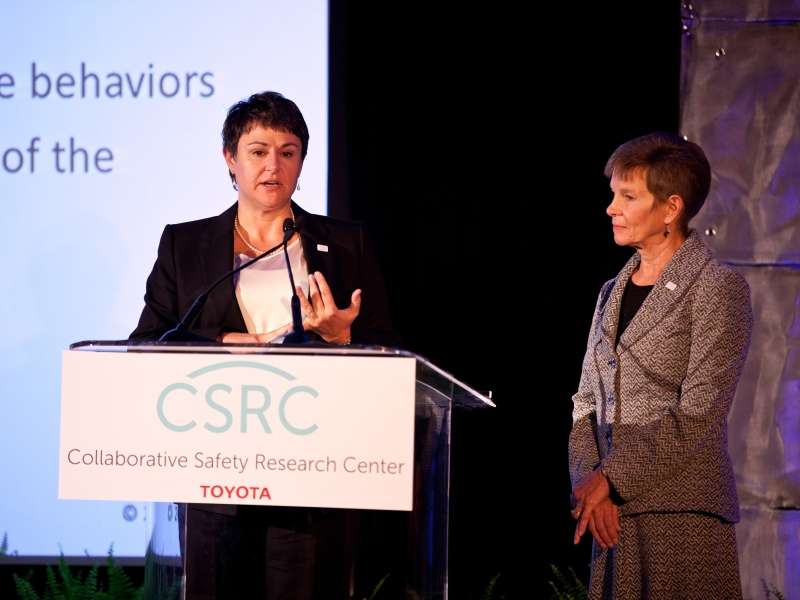 At the same time that Toyota introduced a conceptual fuel-cell vehicle in Tokyo and was displaying the redesigned 2014 Highlander Hybrid for the first time in Los Angeles, the automaker's North American V.P. of Automotive Operations, Bob Carter, told a crowd of reporters that Toyota is more concerned about highway safety than it is about environmental issues.
To underscore this position, Carter discussed a new initiative aimed at educating teenagers about the dangers of distracted driving, which the National Highway Traffic Safety Administration (NHTSA) says caused one in every 10 fatal accidents on American roads in 2012. Since teenagers are four times more likely to be involved in or die in a car crash, Toyota's new Teen Drive 365 website is designed to educate parents and their children about safe habits for new drivers.
Additionally, in 2011, Toyota committed $50 million over five years to found the Collaborative Safety Research Center (CSRC), an organization dedicated to safety research in partnership with universities and hospitals. Now, at the 2013 Los Angeles Auto Show, Toyota and the CSRC introduced the Driver Awareness Research Vehicle (DAR-V), a Sienna minivan pimped out with Microsoft-sourced technology.
"At Toyota, our focus is not only on protecting people in case of an accident, but also on preventing that accident from happening in the first place," said Chuck Gulash, Director of Toyota's Collaborative Safety Research Center (CSRC). "Cars have become an interaction of multiple screens. We now have multiple gauge clusters, large information screens and heads-up displays all feeding us information and competing for our attention."
With the DAR-V, and in partnership with Microsoft, Toyota and the CSRC are trying to determine how best to reduce driver distraction before he or she even gets behind the wheel. The theory is that by dealing with these concerns prior to entering the DAR-V, the driver will be less distracted once they're behind the wheel and headed down the road.
Thanks to Microsoft's Kinect gaming technology, the DAR-V senses when a driver is approaching and activates a display showing what Toyota characterizes as "important, highly personalized information on the side window." To use this display, the driver employs a combination of gesture control, voice commands, and the key fob to get weather and traffic updates, daily schedule and appointment reminders, low fuel warnings combined with gas station locations on the planned route, and possibly encourage children to buckle their seat belts in quicker fashion thereby "easing the stress on parents."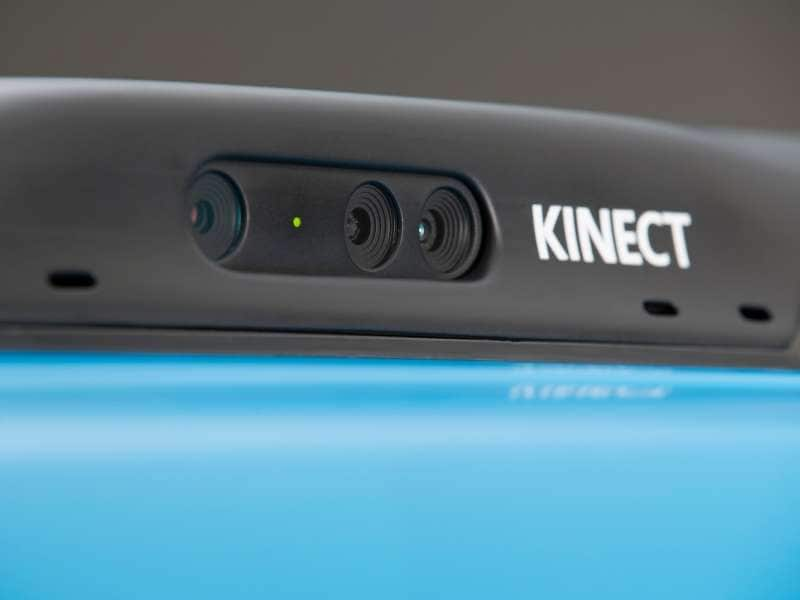 And Now For Some Unsolicited Editorializing…
I'm glad Toyota is spending money to research safety. It would seem, however, that the irony of using as the DAR-V's basis a minivan with a 3-star front passenger frontal-impact crash-test rating from the NHTSA is lost on the organizations involved in the project.
Bob Carter's assertion that Toyota cares so much about safety also rings hollow when considering that the best-selling car in the country, the Camry, has for two years in a row earned a "Poor" rating in the tough new small overlap frontal-impact crash test conducted by the Insurance Institute for Highway Safety (IIHS), and that Toyota has not announced changes to resolve this issue for the 2014 model year. The redesigned 2013 RAV4 and the 2013 Prius v models have also done poorly in this new test, which measures crash protection in the event that the vehicle were to hit a tree, a utility pole, or oncoming traffic on the left front corner of the vehicle.
Furthermore, the automaker frequently reserves its subscription-based Safety Connect technology, which includes Automatic Collision Notification and an SOS Emergency Assistance button, only for the most expensive versions of the vehicles in which it is offered. Compare that to General Motors, which makes similar features standard on nearly every vehicle it sells.
Perhaps Toyota might wish to focus resources on resolving inconsistencies between its public assertions and its products' performance before delving into whether or not drivers need a billboard-sized exterior window display showing reminders that their vehicle is low on fuel when they've already got a gas gauge designed to convey that information.
And maybe, at least in part, the answer to improving traffic safety is making it hard to get, and to keep, a driver's license in addition to developing the kinds of technologies that the CSRC is exploring.