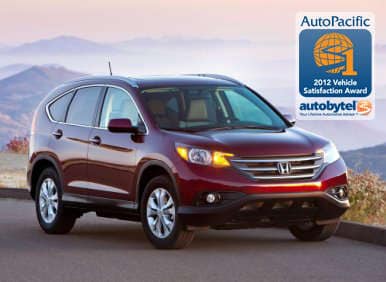 One of the auto industry's most-watched measures of customer satisfaction—the AutoPacific Vehicle Satisfaction Awards (VSAs)—has named the all-new Honda CR-V as this year's highest-rated mid-size crossover SUV. The win is just the latest good news for the CR-V, which set an all-time record for sales in April and is the leading entry in one of the most hard-fought segments in the country, often attracting active buyers and young families because of their versatility, car-like driving experience, and functional style.
The 2012 VSAs rely on a survey that allows owners to rate how happy they are with their new vehicles across 48 different attributes, providing a particularly thorough measure of real-world customer satisfaction. This year, more than 75,000 owners of 2012 model-year vehicles, purchased in the last quarter of 2011, provided feedback for the VSAs.
Top-Rated Mid-Size Crossover SUV: 2012 Honda CR-V
The 2012 Honda CR-V leveraged a full redesign to take the title of top-rated mid-size crossover SUV, gaining a sophisticated new appearance that hints at similarly sophisticated upgrades inside, including Honda's i-MID intelligent multi-information display, a standard interface for accessing Pandora Internet radio, SMS text-messaging functionality and, for the first time in the CR-V, an available rear-seat DVD entertainment system. The cabin of the CR-V is more versatile, too, with more cargo space than the previous model and "Easy Fold-Down" 60/40 split rear seats. A Bluetooth hands-free phone system is standard, too.
Mechanically, the best-rated mid-size crossover SUV in the 2012 VSAs also benefits from an available intelligent all-wheel-drive system that's been enhanced for better efficiency, along with powertrain improvements that deliver more horsepower, more torque and more miles per gallon. And that fuel efficiency can be pushed up even higher thanks to a new ECON driving mode that adjusts the CR-V's engine and powertrain response for further fuel-economy gains.
In addition, Honda engineers introduced a leading-edge steering technology called Motion-Adaptive Electric Power Steering that significantly boosts driver control while turning in slippery road conditions.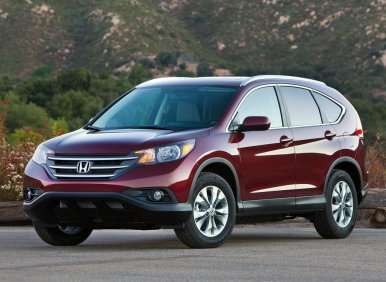 Top-Rated Mid-Size Crossover SUV Winner: 2012 Honda CR-V Competitors
The Toyota RAV4 and Nissan Murano also represent satisfying choices in the CR-V's segment, according to the VSAs, but just behind that pair are two other particularly interesting options from smaller automakers: The Mitsubishi Outlander and the Subaru Forester. The former was the VSA's 2011 best-rated mid-size crossover, while the latter features Subaru's hallmark symmetrical all-wheel-drive system for superior handling and traction.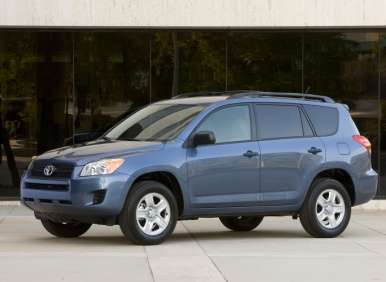 How the Mid-Size Crossover SUV Segment Rates
    1 Honda CR-V 679 2 Toyota RAV4 639 3 Nissan Rogue 623 4 Mitsubishi Outlander 619 5 Subaru Forester 610