You love your car. It's fast, powerful, looks good, and hell, you look good in it. But you just got your gas card bill in the mail, and aren't sure if your heart can take that kind of shock each month. Sure, you could get a Prius or Civic Hybrid and save on gas, but let's face it: They're funny looking. So what are style, performance and fuel-wise buyers to do? Check out our list of Ten Stylin' Fuel Savers, that's what, and discover that you really can look as good as you feel.
Page 2
We had two criteria for this list. First, we arbitrarily decided that the car had to get at least 20 mpg in the city, and no less than 23 mpg combined EPA estimated mileage. Then we threw that up against cars that look good, drive well, go fast, won't be laughed out of the country club or some combination thereof. Price wasn't a consideration because the list would just be packed with weird looking econoboxes, while we wanted to emphasize cars that you lust after for the curve of their sheetmetal, the way they handle curves on your favorite roads, or both.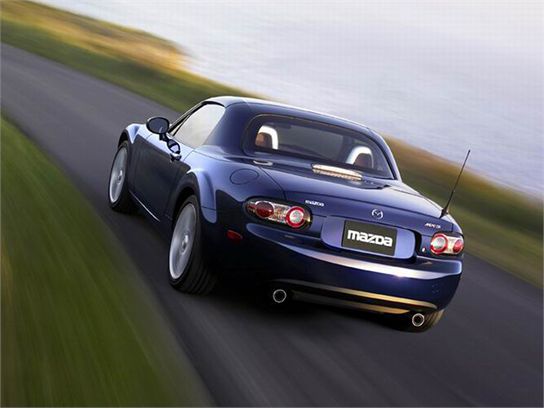 Page 3
Open air luxury driving doesn't get much better than in the Audi TT. Drop the top, leave it up, or just get the coupe in the first place and you're behind the wheel of a good looking, fun-to-drive car that scores well on fuel economy to boot. The 2.0-liter turbocharged engine puts out 200 horsepower to the front wheels and includes a six-speed dual-clutch automated manual. Sounds thirsty, right? Wrong! The $36,950 Roadster has an EPA city/highway estimate of 22/29, with a combined rating of 25; the $34,800 coupe is even better, ranking 23/31 with a combined 26 mpg.

Page 4
The Lexus IS-F is one smokin' ride, no question about it. But that big V-8 engine is thirsty enough to suck the oil right out of the ground if it could. So go to the other end of the scale: The $32,490 IS 250. Sure, it doesn't have the power of its big brother, but it looks great and gets exceptional mileage from its 2.5-liter V-6 engine: 21 city, 29 highway, and 24 combined. Plus, it has a luxurious interior, is no slouch thanks to 204 horsepower. You have to skip the manual and the all-wheel drive versions, since mileage for both slip below our criteria.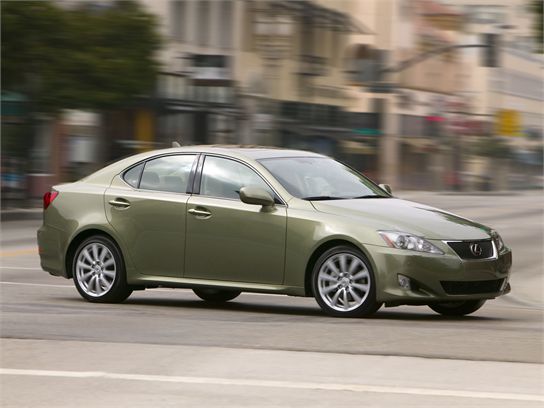 Page 5
C'mon, you knew there would be a hybrid in here somewhere, so don't act surprised. Truth of the matter is that the Lexus RX 400h is one fine beast of burden, with all the luxury and parking-lot cachet that the brand can muster. That little blue "h" on the badge has two effects. First, it gives the front-wheel drive $42,045 RX 400h city fuel economy of 27 mpg and highway of 24 mpg, with a combined rating of 25 mpg. Second, it gives the Lexus crossover 268 horsepower, making it one of the most powerful cars on this list.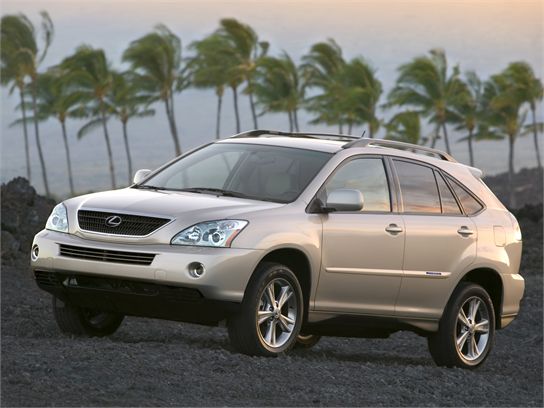 Page 6
This car is not for everybody. It's small, tight (cramped is a better word), noisy and offers few creature comforts for its $46,270 price. However, with only 1,984 pounds to haul around, its 189horsepower engine makes it scoot, and legendary Lotus handling makes it a giant killer on the track, happily taking on Corvettes and Porsches. Good news: the little Toyota-sourced engine is also admirably thrifty with gas: 21 mpg in the city, 27 mpg on the highway and 23 mpg combined. Yeah, it's not for everyone, but it's perfect for extreme drivers who like small fuel bills.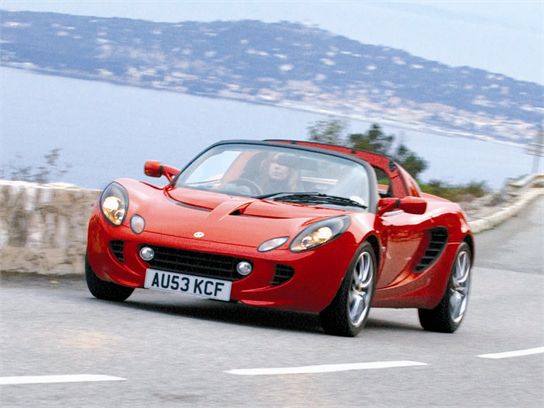 Page 7
Yes, we know the Mazda MX-5 (we still call it a Miata) has a "girl car" reputation. That hasn't stopped one of our staffers from using one to beat the pants off his competitors in autocross events. This is by any measure a great sports car: Good looking, fun to drive, and with a top so easy to fold down that you are out of excuses to avoid wind-in-your-face driving. To top it all off, you won't be driving to the pumps that often: the little $21,220 Mazda gets 21 mpg in the city, 28 on the highway and a combined 24 mpg.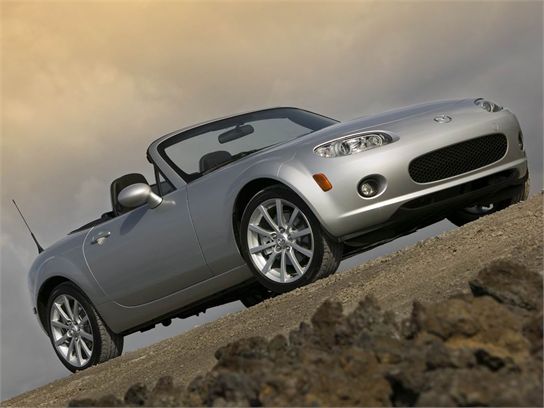 Page 8
Big honkin' luxury sedans aren't usually associated with fuel economy, especially one as nicely outfitted and expensive as the $53,025 Mercedes-Benz E320 Bluetec. However, that "Bluetec" badge means "diesel," and that means excellent fuel economy: 23 in the city, 32 on the highway and a combined of 26. For those of you keeping score, the combined is two mpg better than the Lexus RX 400h listed earlier, and its highway mpg is the best of all the cars on this list. Throw in the fact that it's got gobs of torque and plenty of power and you have virtually sin-free luxury.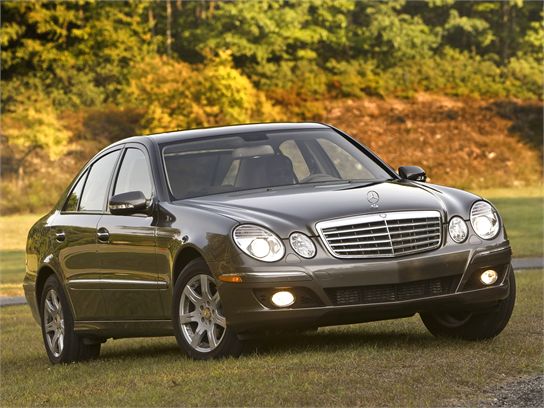 Page 9
Maybe this one's not so surprising. After all, it is one of the smallest cars on the market today. However, we're specifically talking about the turbocharged S model, the one with a 172 horsepower engine, go-kart handling and a $21,850 price tag. Maybe it's small, but if you want to get noticed, few cars at this price draw the kind of attention that a Mini does. The good news is that you won't be seen pumping gas too often, thanks to 26 mpg in the city, 34 on the highway and a combined 29 mpg, the highest combined mileage of the group.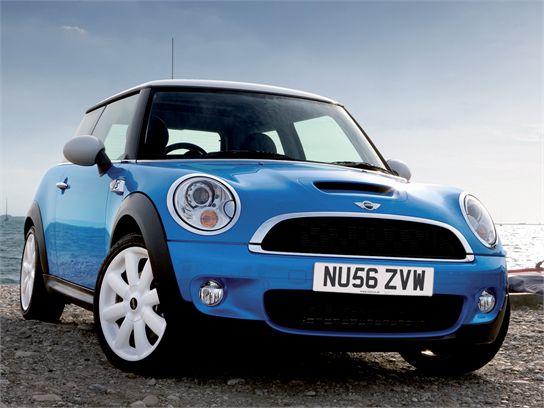 Page 10
No, we're not out of our minds. The Boxster gets legitimately good fuel economy: 20 mpg in the city, 29 mpg on the highway, and a combined estimate of 23 mpg. But don't think that the entry-level $45,800 Boxster is anything but a pure-blooded Porsche. With 245 horsepower, an optional six-speed manual transmission, downright awesome handling and all the heritage that Stuttgart can muster, the Boxster is as much a Porsche as a 911 Turbo, just at less than half the price.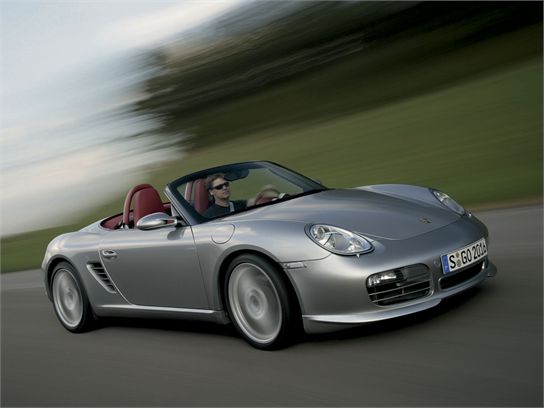 Page 11
We thought long and hard about putting the Cayman and the Boxster on the list, since an argument can be made that one is a convertible version of the other. However, the $49,400 Cayman has its own unique style, character and even handling and performance dynamics. It does share the Boxster's 20 mpg city, 29 mpg highway and 23 mpg combined EPA estimates though. It also shares that famous Porsche heritage, has outstanding handling and is quick as you could need. The good fuel economy is just icing on a very delicious cake.