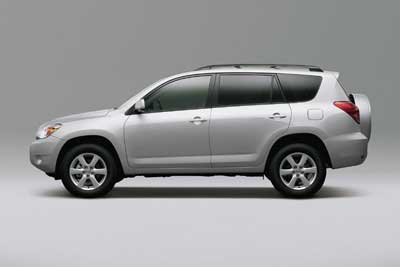 Death and taxes. Most everyone understands that neither can be avoided, though cryogenically-frozen and Form 1040-averse individuals keep trying to disprove the only givens in life. Time will tell if such efforts will be worthwhile, but in the meantime there's a new issue that won't be so easily skirted – high fuel prices. What's that you say? It doesn't affect you? You ride a bicycle to work? Prices will go back down, eh? Guess again, partner. Regardless of whether your mode of transportation is a Schwinn, a Hummer H1, or a pair of worn-out Nikes, fuel-prices are hitting your wallet just like the rest of us. Fact is, a rise in the cost of a barrel of crude means a jump in the cost of gas, which in turn means higher transport costs, which in turn means your local grocer is paying more for a load of produce and you're paying more for a head of lettuce, and your plumber is charging more to cover his increased overhead, not to mention the extra funds he needs to feed his family and put clothes on his kids' backs. When gas prices rise, everything else gets more expensive, and when cars start selling like hotcakes in rapidly expanding markets like China and India, demand usually dictates more pain at the pump. This is especially painful for drivers who need a spacious and roomy vehicle such as an SUV, a ride that is typically unkind in its unquenchable thirst for petrol. Indeed, there are times when a Toyota Prius or a bus pass won't do, so we've compiled a list of ten fuel-efficient, 2006 SUVs that are currently available, all boasting respectable EPA-rated fuel economy figures and more utility than a Little Red Wagon. Each model on the list achieves at least 24 mpg in mixed driving when mated to an automatic transmission – the transmission type most consumer choose – and is ranked according to our editors' recommendations and personal choices. According to the EPA, nine of the vehicles get 25 mpg combined or better, so to make this a proper Top 10 list, we voted in our favorite member of the 24-mpg club to round things out. All EPA data is current as of April 2006.
10th Place
With comments like "HATED IT!" and "I hate driving this car," it's easy to see why the 2006 Chevrolet HHR claimed last place on our list of the fuel-efficient SUVs for 2006. Most wouldn't even consider this five-passenger wagon to be a sport-utility vehicle, but the minions who set EPA classifications apparently disagree – they say it's a sport-ute. Two engines are available to power the HHR – a 2.2-liter four-cylinder and a mightier 2.4-liter version, either mated to a five-speed manual or four-speed automatic transmission. The smaller motor pushes 143 horsepower and 150 lb.-ft. of twist, whereas the screamin' 2.4-liter puts out a breathtaking 172 horses and 162 lb.-ft. of twig-pulling torque. Fuel economy is rated at 23 mpg city, 30 mpg highway, and 25 mpg combined for all versions except the larger engine and manual transmission combo – it's expected to achieve 22 mpg in the city. A base LS HHR starts at about $15,000 and a better-equipped LT starts at just over $16,000.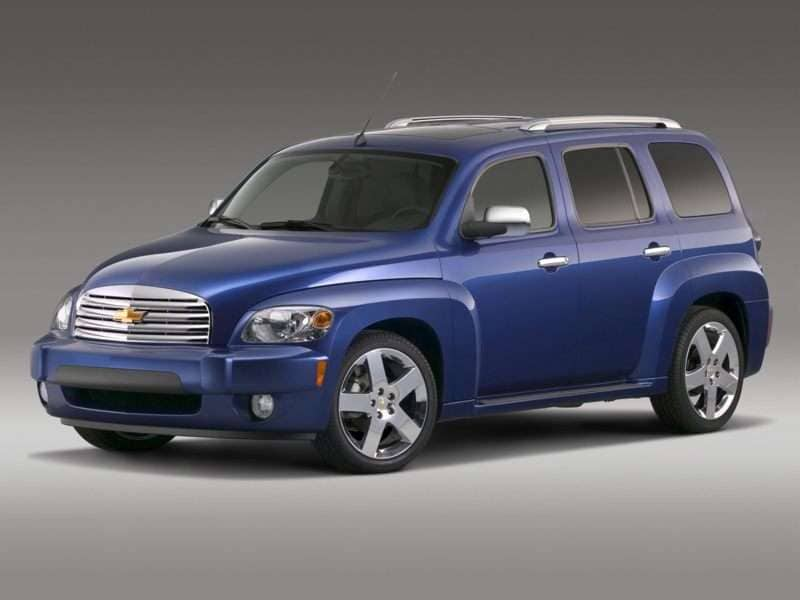 9th Place
Surely something must be wrong here. A hybrid, make that a Toyota hybrid, finishing so poorly in a list of efficient SUVs? Somebody's got some 'splainin' to do. As one of our editors put it: "I have no use for this kind of power, and if I want to save gas, spending $40,000 isn't gonna help." Another scribe noted that, in addition to the Highlander Hybrid's questionable fuel economy, it's "an RX 400h without the Lexus. Forget it." Personal opinions aside, the fact remains that the EPA continues to suggest that a front-wheel-drive 2006 Toyota Highlander Hybrid will return 33 mpg in the city, 28 mpg on the highway, and 30 mpg in mixed driving, while a four-wheel-drive model comes in a bit less with 31 mpg city, 27 mpg highway, and 29 mpg combined. That's with Toyota's Hybrid Synergy Drive system, a continuously variable automatic transmission, a 3.3-liter V6 engine, and a net horsepower rating of 268. Base prices range from about $33,000 to $39,000. To its credit, some owners have reportedly achieved results similar to those estimated by the EPA, though there are skeptics who wonder how light one's foot needs to be and how little cargo can be hauled to get such mileage. Consider us among them, since our week in a four-wheel-drive tester, driven at regular speeds in normal conditions for hundreds of miles over the span of a week, yielded only 19.8 mpg.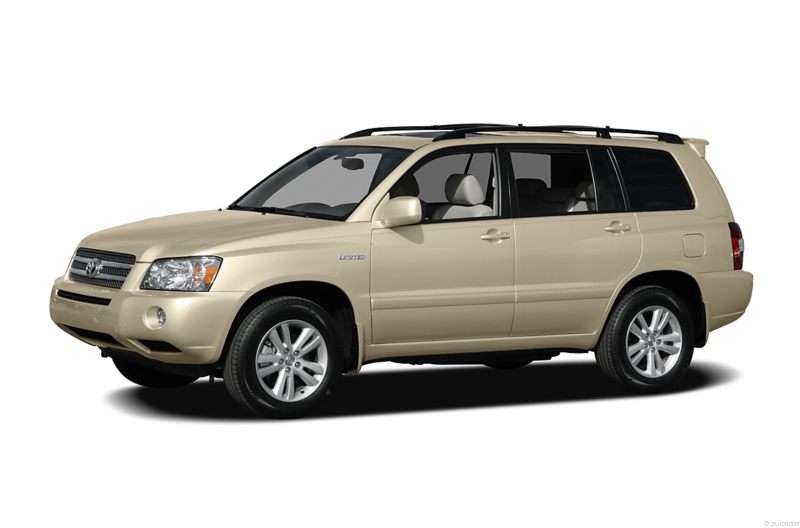 8th Place
A well-known publication focusing on the environment and the automotive industry recently bestowed the 2006 Mercury Mariner Hybrid with its highest praise, lauding Ford for essentially painting different stripes on the back of a Ford Escape Hybrid and charging an extra $700 for it. OK, that's some strong paraphrasing, but judging by the Mercury's placement in the bottom half of this list, one could safely assume we don't concur with that magazine's thinking. As one of our editors noted, the Mariner Hybrid is the "same as a Ford Escape, but wearing a cheap suit and tie." Yes, the EPA rates it at 33 mpg in the city, 29 mpg on the highway, and 31 mpg in mixed driving, but that's for a four-wheel-drive SUV with a price higher than a comparable Ford Escape Hybrid. Plus, the Ford can be built as a front-wheel-drive model, allowing for a $2,500 savings over the Mariner while boosting EPA-estimated mileage to 36 mpg city, 31 mpg highway, and 33 mpg combined. For a fuel-efficient SUV, the 2006 Mercury Mariner Hybrid is an option to be considered, especially if a Ford badge just won't do and thoughts about future battery disposal issues are of little concern.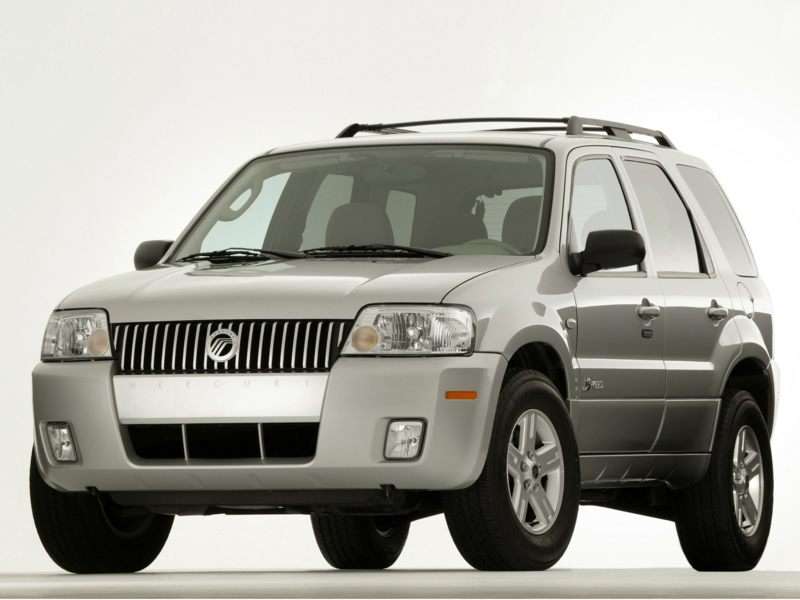 7th Place
Some vehicles seem to defy logic. One such ride is the 2006 Lexus RX 400h, at least in the eyes of half of our editors; the other half rank it high based on styling, luxury, and performance. Hmm. Could there be any better car-based definition of oxymoron than a performance hybrid? Driving a Lexus RX 400h pits its driver's good and evil sides against each other. Dig deep into the 268-horsepower V6 and promises of 33 mpg city, 28 mpg highway and 30 mpg combined will be left unfulfilled, or go for fuel economy and forsake the performance aspects of your $44,000 SUV. Those are figures for the front-wheel-drive model; opt for the $46,000 four wheeler and get ratings of 31 mpg city, 27 mpg highway, and 29 mpg combined. Every RX 400h comes with a standard continuously variable automatic transmission and Toyota's Hybrid Synergy Drive system. Ignore the fun factor packed behind the accelerator, and the Lexus RX 400h may be the luxury buyer's best bet for efficiency and utility. Yeah, good luck with that.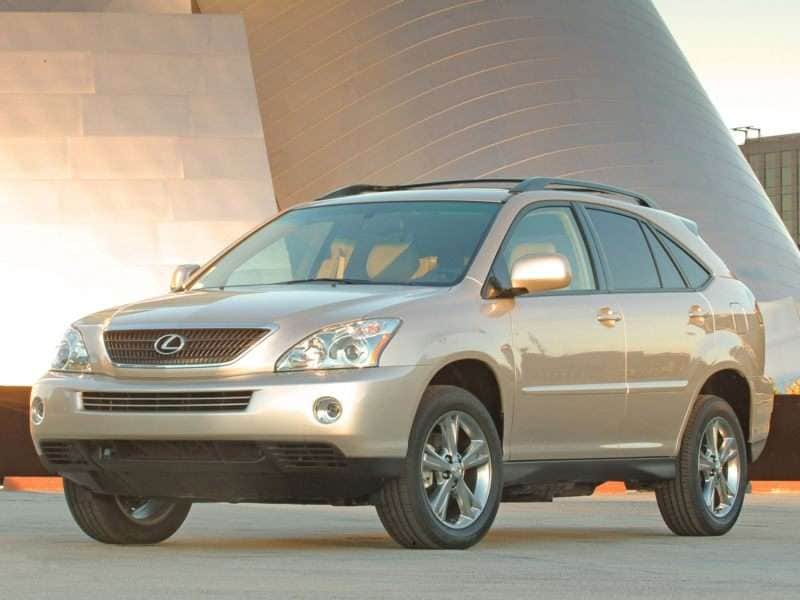 6th Place
Subarus are famous for standard all-wheel-drive capability, but they should also be recognized for impressive fuel economy. One example is the 2006 Forester, specifically the base, Premium, and L.L. Bean versions powered by a 2.5-liter, four-cylinder boxer engine generating 173 horsepower and 166 lb.-ft. of torque. When mated to a five-speed manual transmission, the EPA fuel-economy rating comes in at 22 mpg city, 29 mpg highway, and 25 mpg combined; swap in a four-speed automatic and those figures change to 23 mpg city and 28 mpg highway, while combined holds steady at 25 mpg. Forester buyers focused on maximum efficiency will be faced with base prices ranging from $22,000 to $27,000, while those willing to sacrifice a few mpg's might be interested in the 230-horsepower XT Limited model. This turbocharged variant is fun, but with combined ratings of 22 mpg (five-speed manual transmission) and 23 mpg (four-speed automatic transmission), it fails to match this list's 24 mpg or better criteria. Another area where the Forester fails is emissions, lacking the clean ULEV, SULEV, or PZEV ratings of many cars. This caused one editor to make a snide comment about ironic it is that the tree huggers' favorite vehicle is LEV II rated and spews dirtier emissions than many larger vehicles. Another claimed that the rear seat is too tight and the Forester is one ugly ride. The result? Sixth place.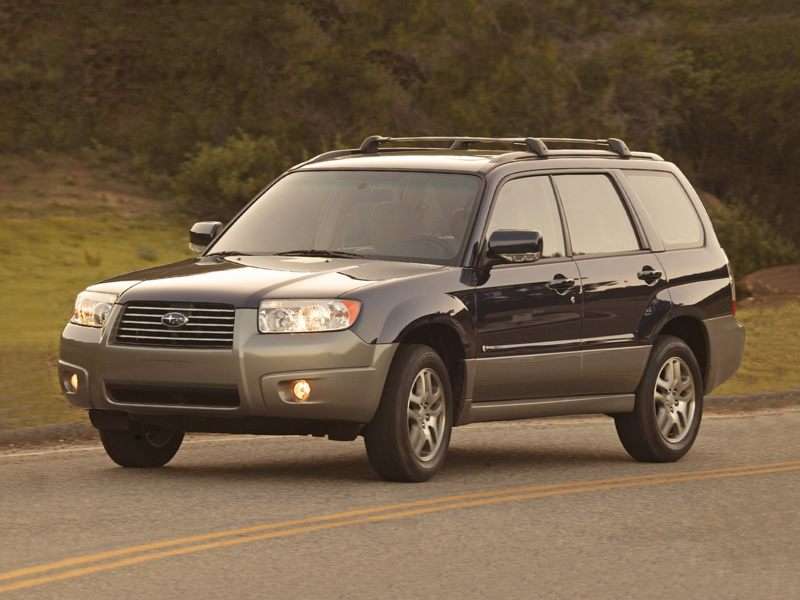 5th Place
"If fuel economy is your only goal, this is the SUV to buy." Leave it to the Mensa members in the editorial department to so brilliantly state the obvious. Unlike our seventh, eighth, and ninth place finishers, the 2006 Ford Escape Hybrid promises useful utility and fuel economy without the performance orientation (and subsequent loss of efficiency), the luxury, and the inflated cost. For just under $27,000 buyers get a front-wheel-drive SUV with 155 horsepower, 124 lb.-ft. of torque, and ratings of 36 mpg city, 31 mpg highway, and 33 mpg combined. Drop another $1,600 on the four-wheel-drive Escape Hybrid and you're looking at up to 33 mpg in the city, 29 mpg on the highway, and 31 mpg in mixed driving. And don't be overly concerned about the low power ratings being capable of propelling between 3,600 and 3,800 pounds of mass – this rig's gas/electric hybrid system provides instant torque on start up, so acceleration is quite good. Limiting the Escape Hybrid to fifth place are cheap interior materials and our uncertainty about what will be done when the batteries need to be replaced or recycled. Seems that if equal efficiency and usefulness are available from a non-hybrid model, there's no sense in creating another toxic waste issue to be dealt with ten years from now.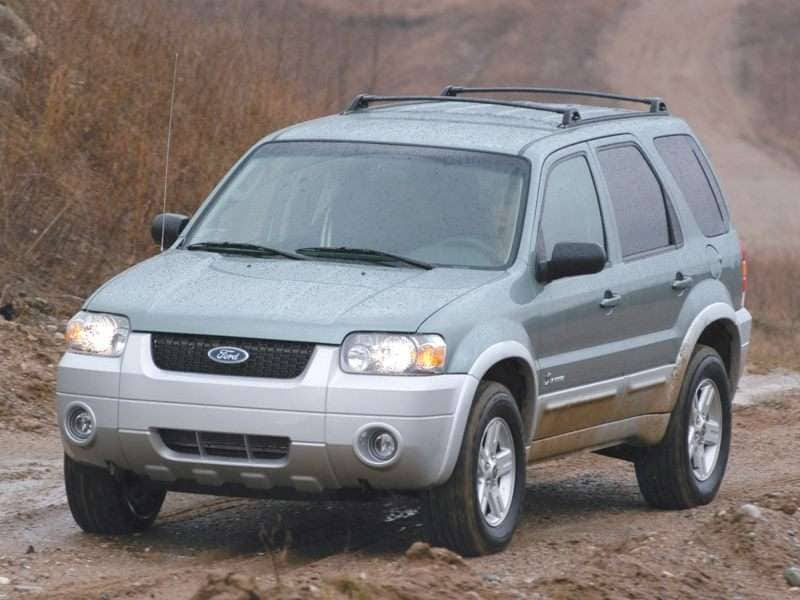 4th Place
Like the sixth-place Forester, the 2006 Subaru Outback is a vehicle with broad appeal thanks to standard all-wheel drive, a versatile cabin, and a PZEV-rated 175-horsepower, 2.5-liter four-cylinder boxer engine. When mated to a five-speed manual transmission the EPA suggests ratings of 23 mpg city, 28 mpg highway, and 25 mpg combined; a four-speed automatic drops city mileage to 22 mpg but the combined rating remains the same. Turbocharged and six-cylinder versions of the Outback muster combined ratings in the low 20s, and therefore, fail to qualify for this list. Though some of our editors knocked the 2006 Outback for a base sticker price ranging from the high $20s to the mid $30s and a tight rear seat, others complemented the fun driving dynamics, its versatility, Subaru's reputation for reliability, the Outback's light-duty off-road capability, and the fact that it can all be had for less than most comparably-equipped hybrids. Plus, general consensus seemed to indicate that the Outback's design was more appealing than the befuglied square-back Subaru Forester.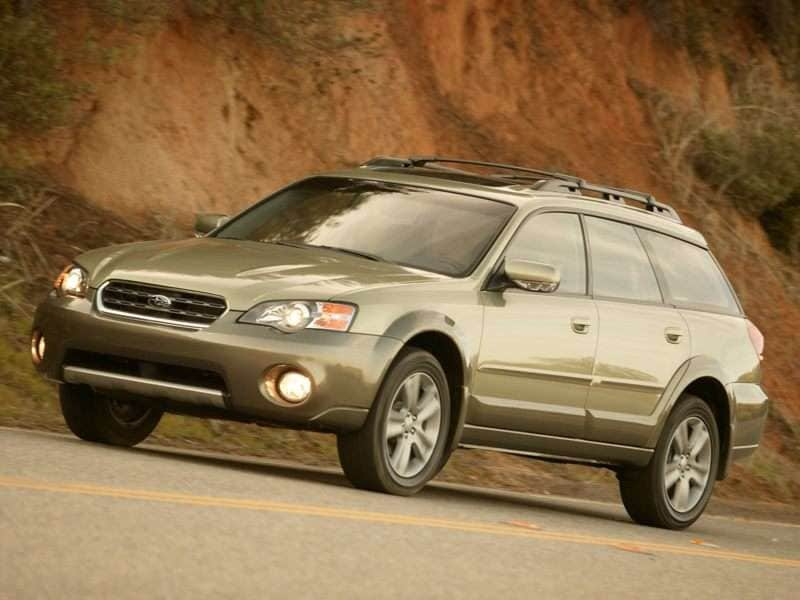 3rd Place
Honda's Element SUV proves that being useful can be enough to overcome an extreme case of the uglies. It's similar to a yoke of oxen – not pretty, but it gets the job done. This box on wheels, now available with body-colored panels below the beltline that help take the edge off its appearance, offers four-passenger seating, countless interior configurations, rubber flooring for easy cleaning, a rear moonroof for stargazing, and wide-opening clamshell doors for easy access. Plus, it's got more headroom that most drivers will ever need. But there's no denying – the styling will make your eyes bleed. Compensation for ocular discomfort comes in the form of the 2006 Honda Element's 2.4-liter, 16-valve engine that cranks out 156 horsepower and 160 lb.-ft. of torque, mated to a five-speed manual or four-speed automatic transmission that drives the front or all four wheels. However, the only configuration that qualifies for this list is the clutch-less front-wheel-drive model, which the EPA claims will reward its buyer with up to 22 mpg in the city, 26 mpg on the highway, and 24 mpg in mixed driving. Four-wheel-drive Elements and those with manual trannys carry an estimate of 22 mpg or 23 mpg combined. Prices for the 2006 Honda Element start just under $18,000 and climb to over $21,000. An automatic transmission tacks on $800.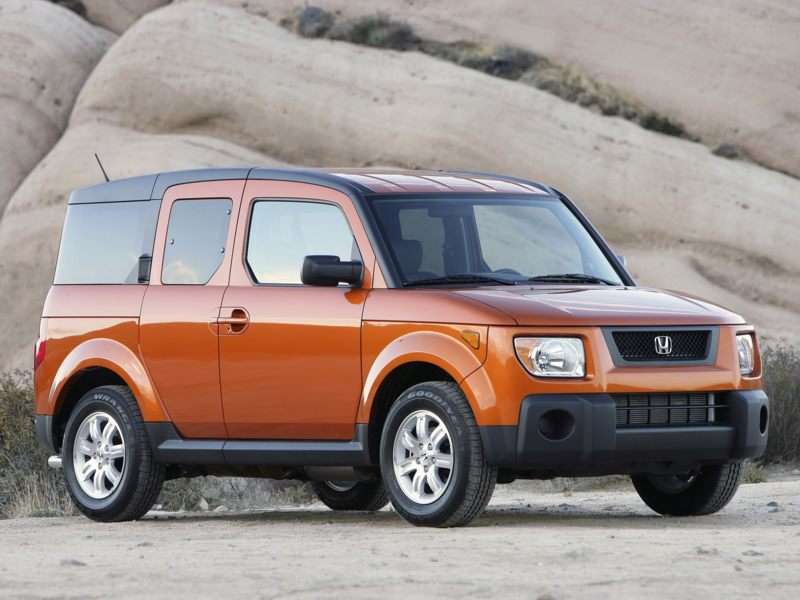 2nd Place
It seems that looks had a lot to do with our editors' choices (we're in Southern California where even the cars need to be attractive), so despite a second place ranking, even the 2006 Honda CR-V got its share of jabs. Comments like "B-o-r-i-n-g" and "quirky styling" and "I'm no fan of the styling" are good representations of the staff's opinion. However, that criticism was tempered with: "The CR-V delivers what most people really need in a utility vehicle, and does so efficiently." Another editor complimented the CR-V thusly: "This is a terrific all-around SUV – safe, roomy, efficient, and reliable." And while the CR-V may not draw the praise of a svelte Ferrari, it's leagues more appealing than the Frankenstein-ish Honda Element. Underneath the five-passenger Honda CR-V's skin is a comfortable, versatile cabin and a 2.4-liter four-cylinder engine that's good for 156 horsepower and 160 lb.-ft. of torque. Two transmissions are available, including a five-speed manual and a five-speed automatic, though the manual returns only 23 mpg combined. The automatic, on the other hand, achieves an estimated 23 mpg city, 29 mpg highway, and 25 mpg combined on front-wheel-drive models, while the four-wheel-drive CR-V is expected to travel 22 mpg in the city, 27 mpg on the highway, and 24 mpg in mixed driving. Prices start at a little over $21,000 for a front-wheel-drive LX and rise to about $25,500 for a loaded SE model with four-wheel drive.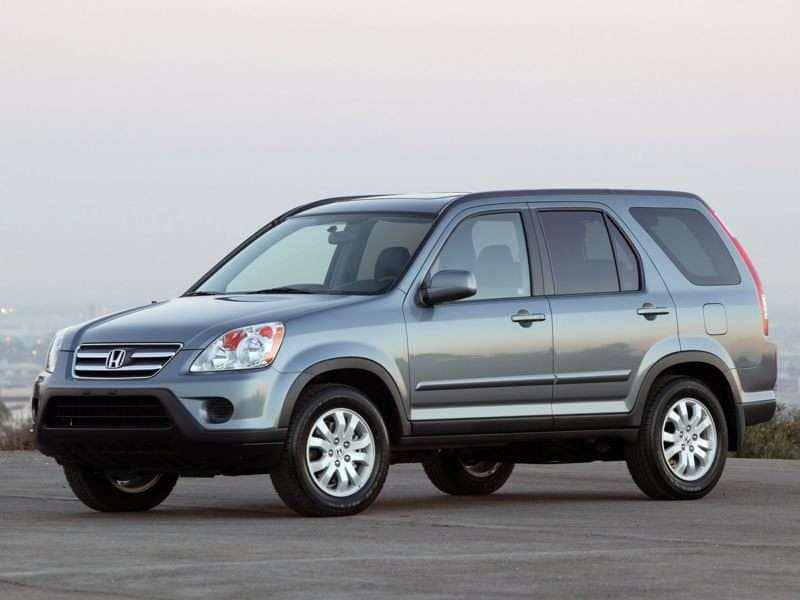 1st Place
If the name RAV4 brings to mind a small, awkwardly-designed, underpowered cute 'ute, it's time to visit your Toyota dealer to reboot your impression of this capable SUV. Redesigned for 2006, the RAV4 still falls to the feminine side of the gender scale, but it presents a more upscale look compared to the 2005 model and makes the impressive original look like a shop-class experiment. Behind the sleek sheetmetal is a spacious cabin with seating for up to seven passengers, front- or all-wheel-drive capability, and a choice of powertrains. Base models, starting at a smidge below $22,000, are equipped with a 2.4-liter four-cylinder engine pushing 166 horsepower and 165 lb.-ft. of torque that's mated to a four-speed automatic transmission. In front-wheel-drive guise, this fuel-efficient version returns an EPA-estimated 24 mpg city, 30 mpg highway, and 26 mpg combined; add four-wheel drive and those figures change to 23 mpg city, 28 mpg highway, and 25 mpg combined. In addition, the base price rises by $1,400 with 4WD. If that was the end of the story, the 2006 Toyota RAV4 would appear as a competent SUV with impressive efficiency, though a little light on power for some tastes. However, there's more to this little 'ute, like an available 3.5-liter V6 pushing 269 horsepower and 246 lb.-ft. of torque through a five-speed automatic transmission. Best of all, fuel economy closely mirrors that of the four-cylinder. With power going only to the front wheels, a RAV4 with the V6 is rated at 22 mpg city, 29 mpg highway, and 25 mpg combined; four-wheel-drive models are rated at 21 mpg city, 28 mpg highway, and 24 mpg combined. The base price of a four-wheel-drive Limited model with the six-cylinder engine is about $26,000, which makes the RAV4 about similar in price and economy to the Honda CR-V despite more than 100 extra horsepower. Be forewarned about that V6, however. It's hard to keep from nailing the accelerator to enjoy the thrill of those 269 ponies.
Photos courtesy of the Manufacturers