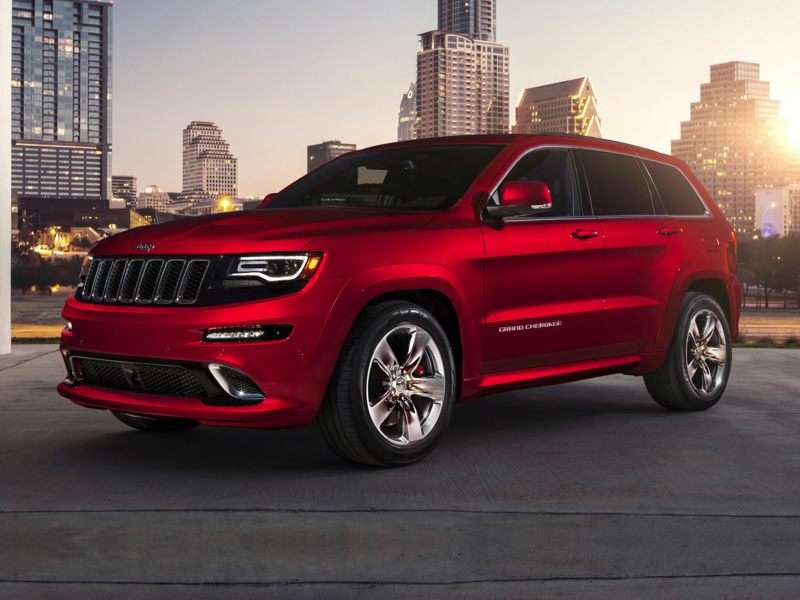 2016 Jeep Grand Cherokee ・ Photo by Fiat Chrysler Automobiles
What separates today's top rated SUVs from the rest of the crowd? Well, while all sport utility vehicles—and we'll include crossovers—look to balance versatility and comfort, the best choices not only do that, they also provide advantages in other key areas. The current flock of SUVs has migrated to many segments that used to be the sole domain of passenger cars, so the entries on our list can be distinguished by their luxuries and on-road performance as much as for their spacious cargo holds and off-road prowess.
2016 Jeep Grand Cherokee
When it comes to ratings, the Jeep team likes to boast that the Grand Cherokee is the "most awarded SUV ever," and while Autobytel didn't tally up the totals, it's obvious that the brand's flagship is one of the top rated SUVs in the country. The 2016 Grand Cherokee carries on that tradition. The 2016 Jeep Grand Cherokee can offer trail-rated off-road capabilities, a full-on luxury model in the Summit edition and a high-performance, 475-hp SRT version that can race from 0-60 in 4.8 seconds.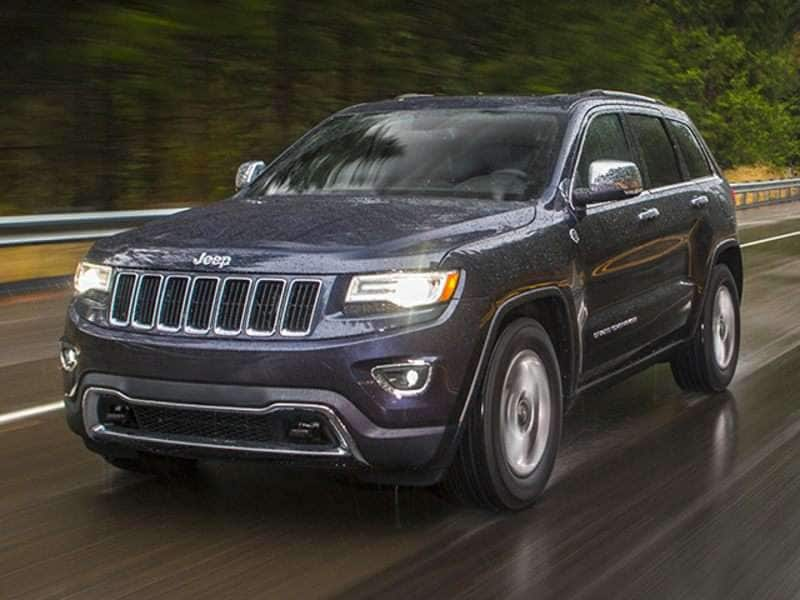 Photo by Jeep
2016 Subaru Outback
The 2016 Subaru Outback is distinguished by its excellent safety scores, earning the coveted Top Safety Pick+ designation from the IIHS as well as a 5-start overall rating from the NHTSA. The Outback further serves up Subaru's signature symmetrical all-wheel drive technology as a standard feature, along with fuel economy grades that can reach 33 mpg highway, and offers both Subaru's STARLINK connectivity system as well as the company's full suite of EyeSight proactive safety measures.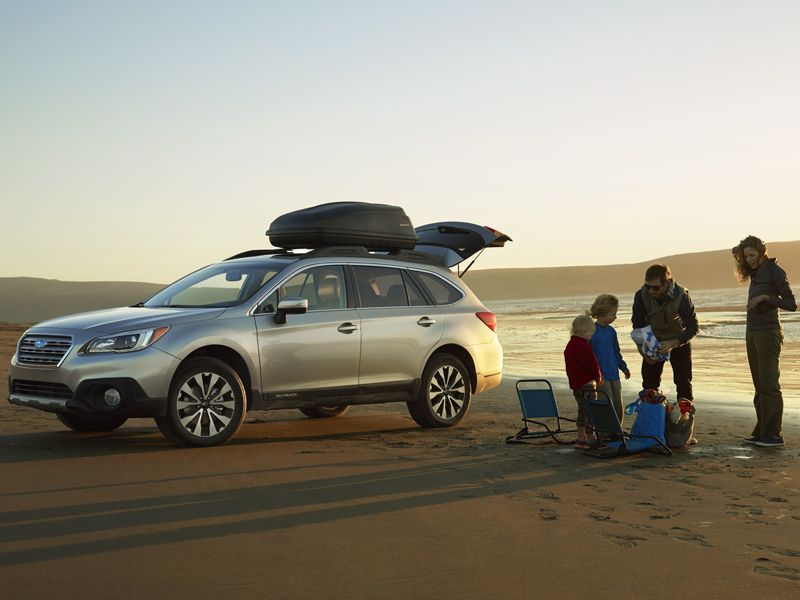 Photo by Subaru Media
2016 Porsche Cayenne Turbo S
There are no actual sports cars on our list, but the 2016 Porsche Cayenne Turbo S makes a nice substitute. Certainly helping matters is a twin-turbo 4.8-liter V8, which routes power to all four wheels via the Porsche Traction Management system. German engineering brings it all together to produce 570 hp and 590 lb.-ft. of torque, and that output, in turn, can produce a 0-60 time of a mere 3.8 seconds, almost half a second quicker than a "sportier" stablemate like the Porsche 911 Carrera 4 GTS.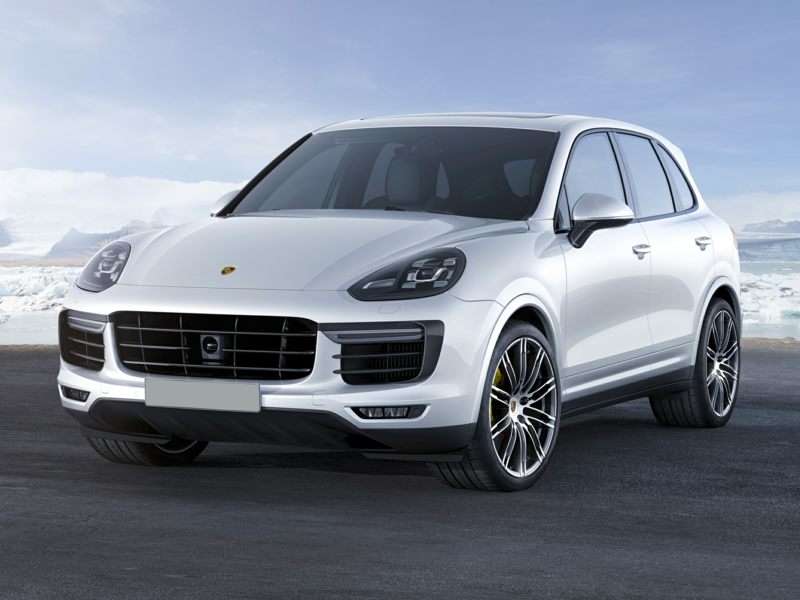 2016 Land Rover Range Rover
We're not talking about just any Range Rover: the top rated SUV for luxury would be the 2016 Land Rover Range Rover Autobiography edition, in its long wheelbase configuration. Rear passengers enjoy reclining and massaging semi-aniline leather seats, 47.5 inches of legroom, and infotainment features like dual 10.2-inch display screens, wireless headphones, and tables that automatically unfold out of the rear-seat console. The driver and front-seat passenger are well taken care of, too, with 20-way power-adjustable thrones that are climate controlled and offer massage functionality.
2016 Jeep Wrangler
Not only is the 2016 Jeep Wrangler one of our top rated SUVs, it's also one of our Trail Rated entries (along with its brandmate, the Grand Cherokee). That means both passed Jeep's rigorous off-road testing procedures, which include significant time on the Rubicon Trail in the Sierra Nevada mountains. It's the Wrangler that remains the Jeep off-road flagship, led by an edition that takes its name from the brand's famous testing ground. The 2016 Jeep Wrangler Rubicon rides on some of the most capable AWD hardware ever offered.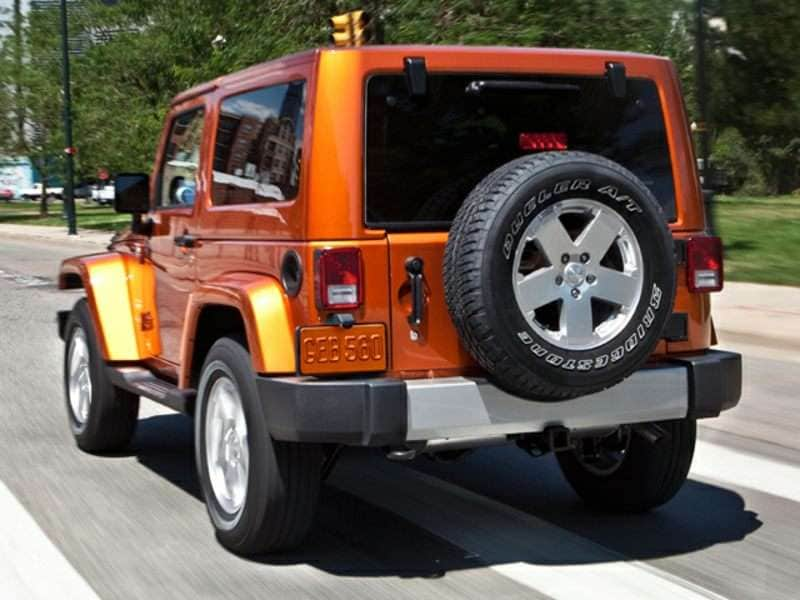 2016 Lexus NX
Although the 2016 Lexus NX showcases some surprisingly radical design cues, the Lexus brand's first turbocharged gas engine and an array of nifty tech toys, they don't explain why this premium compact crossover found its way onto our list of top rated SUVs. For that, you have to look to the NX 300h hybrid and its EPA grades of 35 mpg city/31 mpg highway/33 mpg combined. Backed by those numbers, and especially that standout mark for city driving, the NX is the most fuel-efficient crossover in the nation.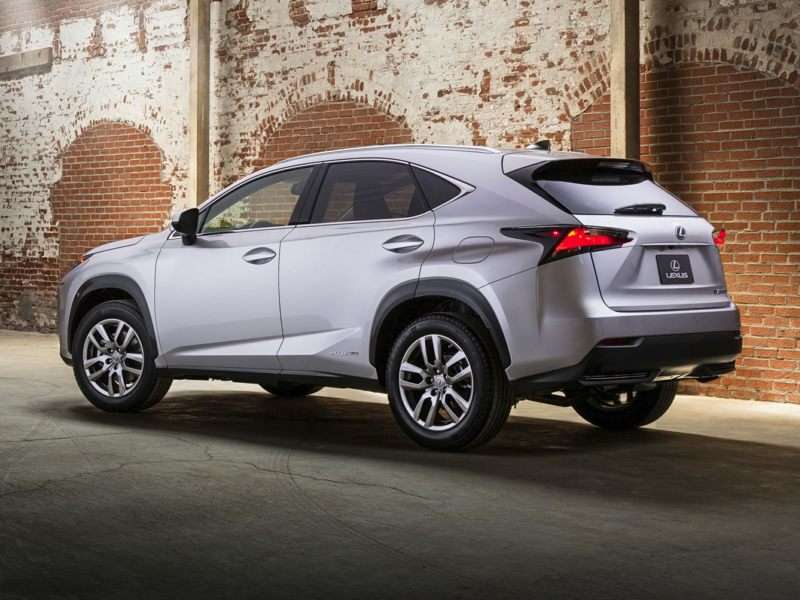 Photo by Lexus
2016 Chevrolet Suburban
The 2016 Chevrolet Suburban leads our top rated SUVs for, well, SUV-ishness. Sure, Chevy shows off plenty of comforts and amenities for the Suburban, ranging from a hands-free powered liftgate to the latest connectivity technologies to a full portfolio of proactive safety measures. But there's still body-on-frame construction beneath its civilized skin, bolstered by a truck-like 8,300-lb. max tow rating, a capable all-wheel drive system and a rather imposing road presence, with room for three full rows of seating and nine occupants.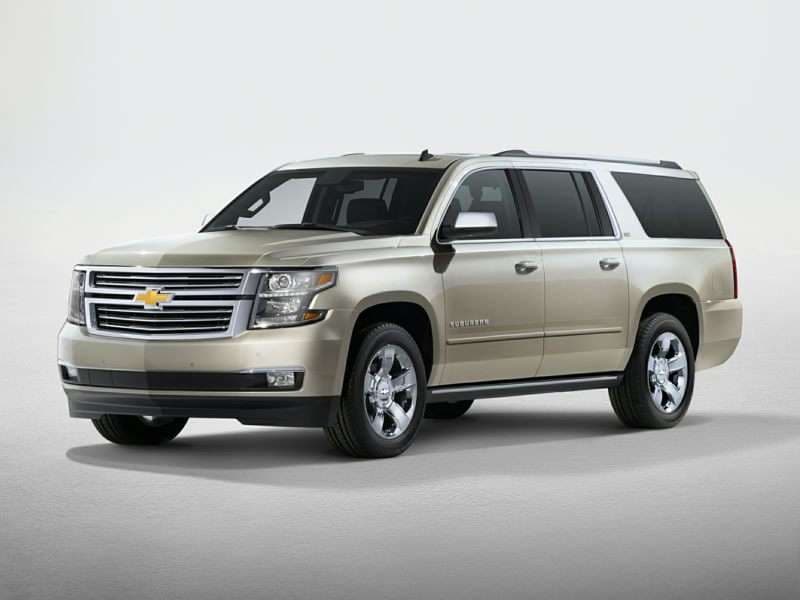 Photo by General Motors
2016 Honda CR-V
The 2016 Honda CR-V ranks among Autobytel's Top Rated SUVs with excellent sales, thanks to the compact crossover's versatility. This affordable vehicle seats five passengers and offers some of the best cargo space in its class. The 2016 CR-V does fairly well for itself in terms of other ratings, too, with a Top Safety Pick+ rating from the IIHS, a 5-star overall safety grade from NHTSA and EPA ratings as high as 26 mpg city/33 mpg highway.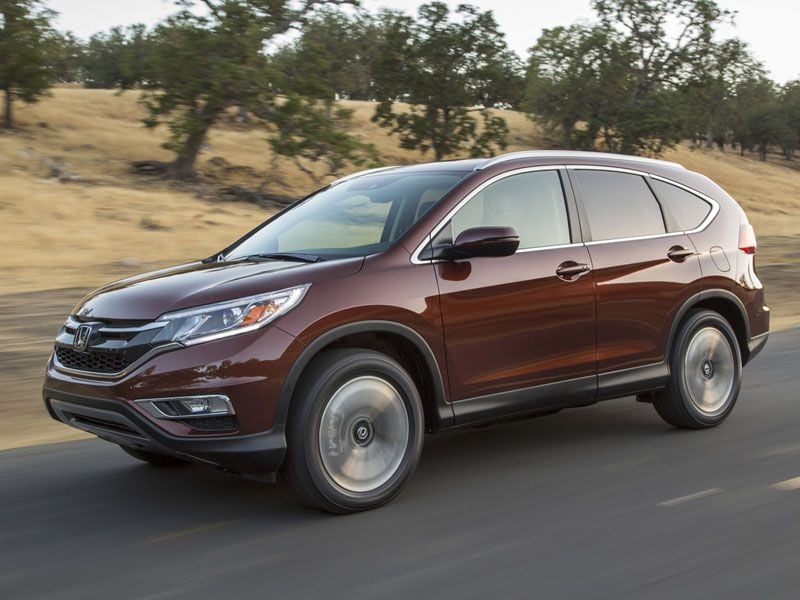 Photo by Honda
2016 Nissan Juke
Top rated SUVs for city dwellers aren't that easy to find, but our choice, the 2016 Nissan Juke, isn't easy to miss. It features an unmistakable design both inside and out, with a unique front lighting treatment, a racy roofline, and a cabin that takes its cues from the world of sport bikes. Additionally, it provides a dash of crossover versatility, with an easy-to-access cargo hold offering up to 35.9 cubic feet of space—and that's despite the JUKE's urban-friendly dimensions.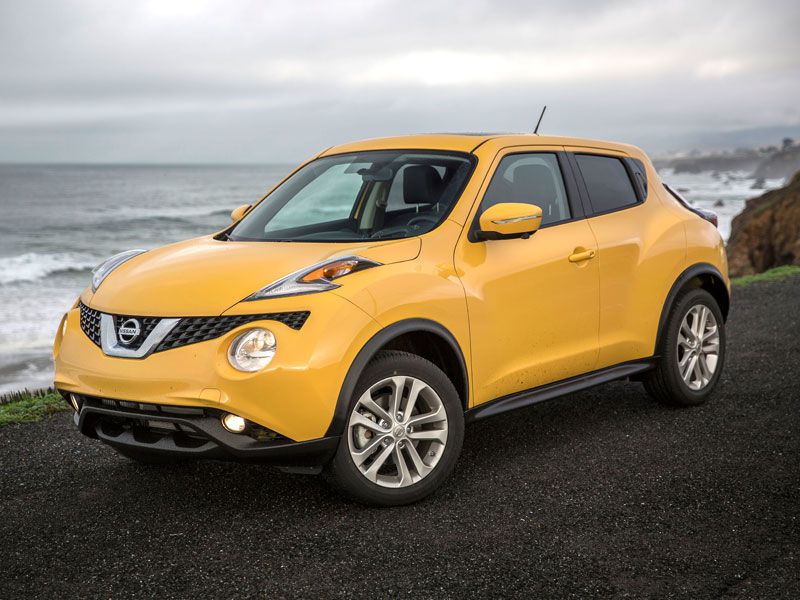 Photo by Nissan USA
2016 Mitsubishi Outlander Sport
Autobytel has selected the 2016 Mitsubishi Outlander Sport as the top value among our top rated SUVs. Now, there are some entries that are priced below the Outlander Sport, but they can't offer the wide range of standard equipment offered by the Mitsubishi product. The Outlander Sport comes straight from the factory with filtered air conditioning, rear-seat heat ducts, a leather-wrapped steering wheel and shift knob, Bluetooth technology, steering-wheel-mounted controls, and power windows/locks/outside mirrors.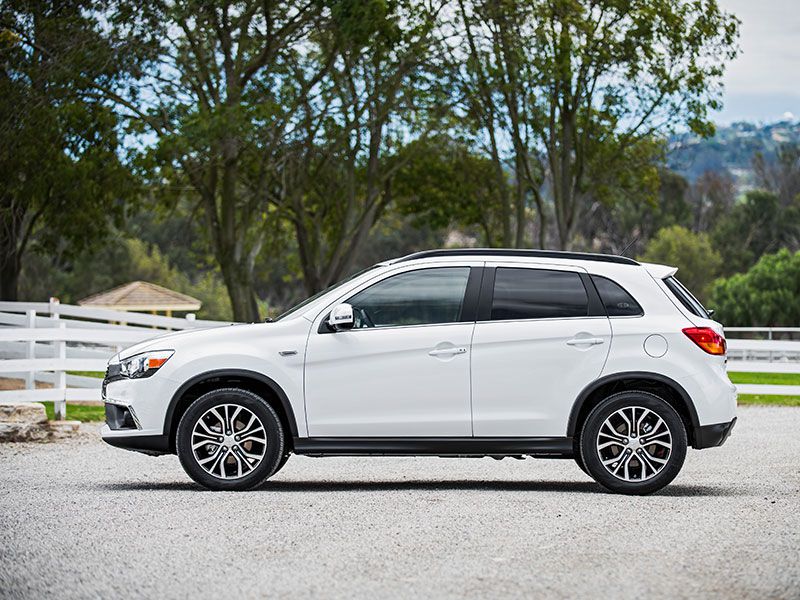 Photo by Mitsubishi Motors North America