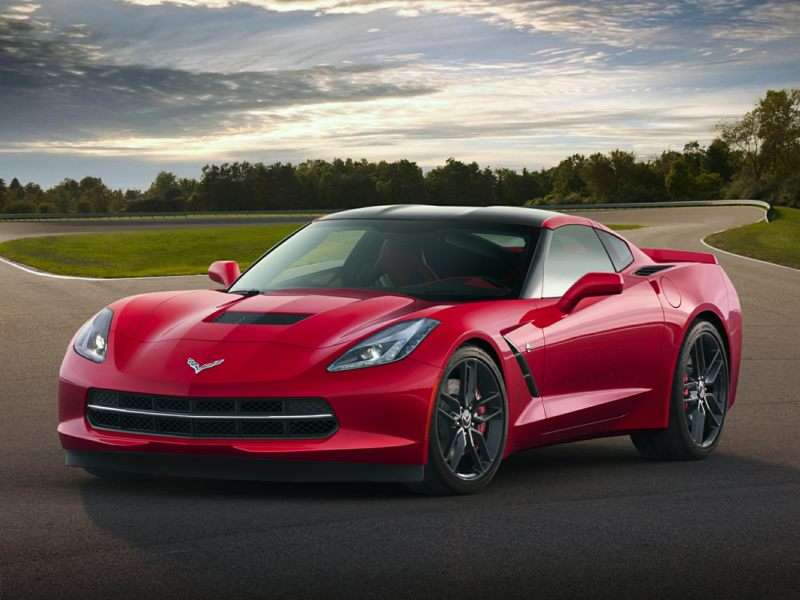 2014 Chevrolet Corvette Stingray ・ Photo by Mitsubishi Motors North America
One of the more notable industry trends in recent years has been for automakers to significantly upgrade brand-new products after their rookie selling seasons, but I didn't think it would happen to the 2015 Chevy Corvette Stingray. After all, that treatment usually has been reserved for entries that need to address first-year flaws, and the Stingray—with both the 2014 North American Car of the Year Award and triple-digit sales jumps to its credit—didn't seem to have many. And yet, for the next model year, the 2015 Chevy Corvette Stingray will debut a brand-new eight-speed automatic developed from the same one in the 2015 Z06. 
Naturally, engineers retuned it specifically for the powertrain of the 2015 Chevy Corvette Stingray, which, as a reminder, starts with a 6.2-liter V8 engine that serves up 450 hp and 460 lb.-ft. of torque. Chevrolet didn't provide all the details, but with the new gearbox, drivers can expect about a 5 percent bump in fuel efficiency as compared to the already fairly strong marks from the current six-speed automatic. That car sits at 16 mpg city/28 mpg highway/21 mpg combined, and if the latest, GM-designed transmission moves the needle at all, the automatic 2015 Chevy Corvette Stingray could tie the standard DIY version at 17/29/21—or perhaps even touch 30 mpg.
Further helping both efficiency and performance, the compact design of the eight-speed allows it to fit in the same space as the previous automatic transmission, while also weighing 8 fewer pounds. Another benefit: With the transmission's advanced controller able to read conditions and make on-the-fly adjustments some 160 times every second, the 2015 Chevy Corvette Stingray delivers "Wide-open throttle upshifts ... up to eight-hundredths of a second quicker than those of the dual-clutch transmission offered in the Porsche 911.
Plus, as noted by Bill Goodrich, assistant chief engineer for eight-speed automatic transmissions: "Corvette Stingray's new eight-speed automatic delivers the comfort and drivability of a true automatic transmission, as well as lightning-fast shifts and the manual control that enhance the performance-driving experience. It was designed to enhance the Stingray's driving experience, with performance on par with dual-clutch designs, but without sacrificing refinement."
Pricing and timing for the 2015 Chevy Corvette Stingray are still TBD at this time.