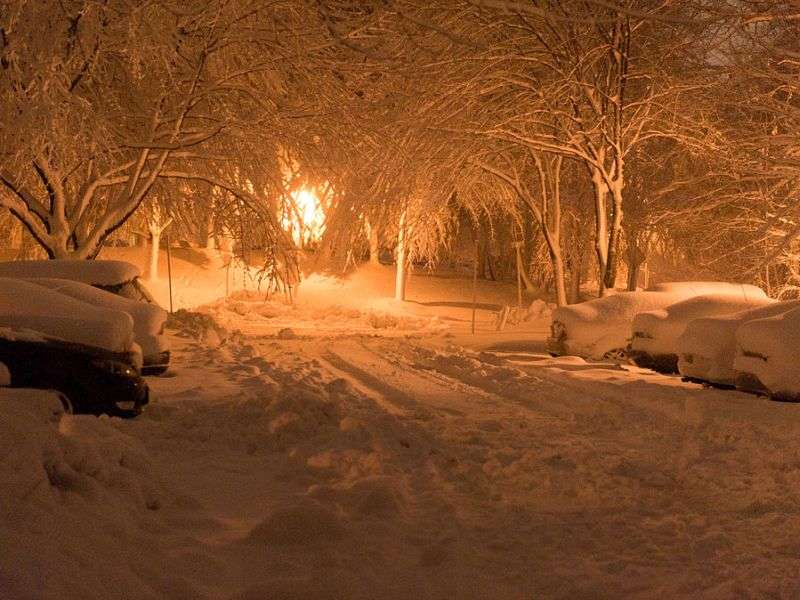 Winter is here, and while for some drivers that might mean chillier temperatures and fewer trips to the beach, for others it translates into icy roads, snow banks, and winter winds that can rip right through the warmest of parkas.  Winter car care is different from summer car care, and skipping out on the basics can leave you stranded - or worse - once the white stuff starts to fall from the sky.
We've put together a quick list of the top five winter car care maintenance tips that will help you prepare for the worst that Mother Nature has to dish out over the course of the next few months.  Following these suggestions should help winter pass that much smoother - and with a lot less drama.
Winter Car Care Tips - 01 - Tires
Winter tires are one of the most misunderstood aspects of winter car care.  A lot of drivers associate winter tires with snow tires, and feel that if their region doesn't see a lot of accumulation - or if the roads are usually dry - then they can get away with all seasons.  The reality is, winter tire rubber compound are far more effective at gripping not just in the snow, but also on cold pavement, where they can improve braking by as much as 40 percent once the mercury drops below freezing.  All season tires use rubber compounds that stiffen at low temperatures, making them less safe than their winter counterparts, and they should be avoided if you live somewhere that regularly sees 40 degrees Fahrenheit or less during the winter months.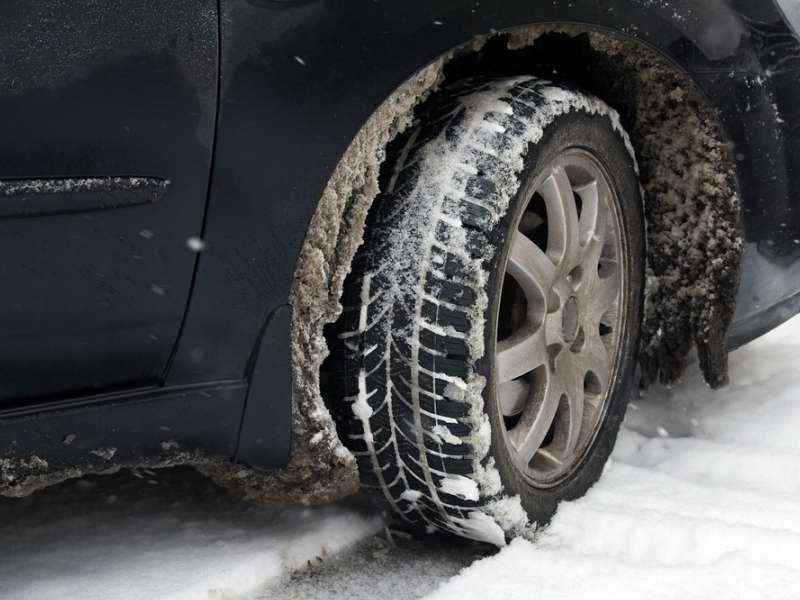 Winter Car Care Tips - 02 - Windshield Washer Fluid
Windshield washer fluid is something you can never have enough of during the winter, as it's a crucial part of maintaining visibility during the slushiest, snowiest parts of the year.  It's important to understand that winter washer fluid is not formulated in the same way as summer fluid.  Summer fluid contains a lower alcohol mixture, which means that in extreme cold weather it can actually freeze in your reservoir under the hood.  This doesn't just mean the fluid won't answer the call of duty when you flick the switch inside the car, but it can also crack tubing and the reservoir itself, leading to nuisance repairs.  Before the temperature drops, replace your windshield washer fluid with winter fluid, which is specifically formulated not to freeze during weather that would make a reindeer think twice about venturing outside.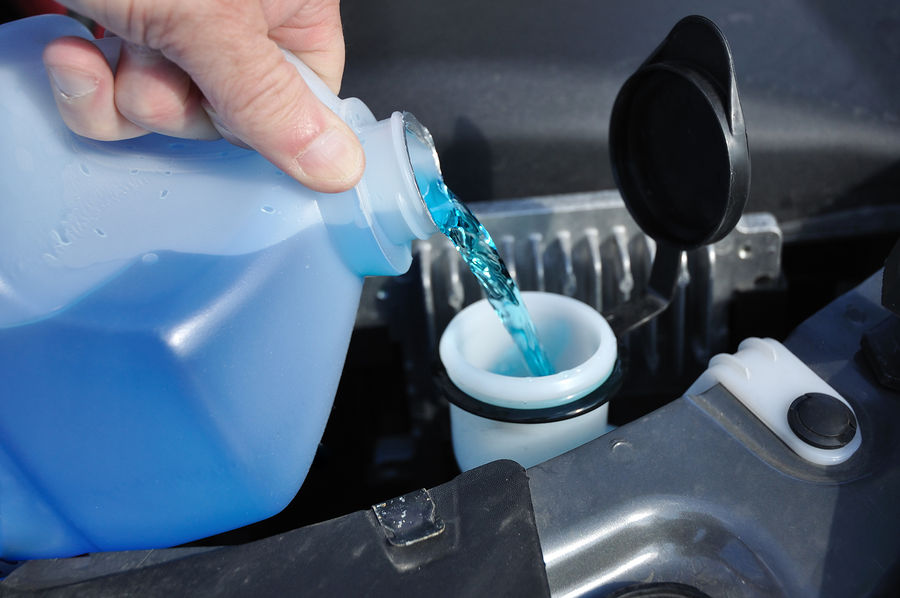 Winter Car Care Tips - 03 - Windshield Wipers
Windshield wipers are just as important as washer fluid when it comes to maintaining forward visibility in the winter time.  The changing of the seasons is the perfect interval to inspect the wipers that are on your car and see whether they are up to the rigors of another three to five months of snow clearing.  Check for cracked rubber or signs that the wiper is no longer making full contact with your windshield glass, as these are issues that will only be exacerbated by cold weather and increased precipitation.  It's always a good idea to start the winter driving seasons with wipers that are up to the task.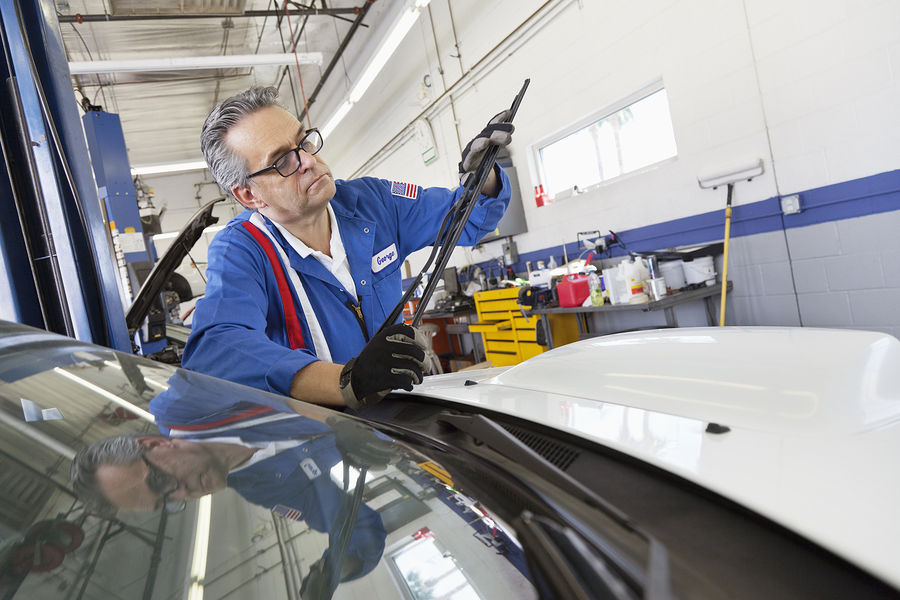 Winter Car Care Tips - 04 - Engine Oil
Depending on how nasty it gets in your neck of the woods, you might need to switch to a thinner engine oil during the winter months in order to extend the life of your engine.  Not all oils flow as well at low temperatures at engine start-up, which can lead to oil starvation for crucial seconds while you crank your motor over.  Your owner's manual will most likely offer you a range of acceptable oil viscosities based on the climate you live in, and it's worth checking this out before the temperature drops.  If you have been postponing your latest oil change, then the first signs of snow should be a kick in the pants to get your fluids swapped out so that you don't ride through the cold weather with gunky lubricants featuring exhausted additives packs.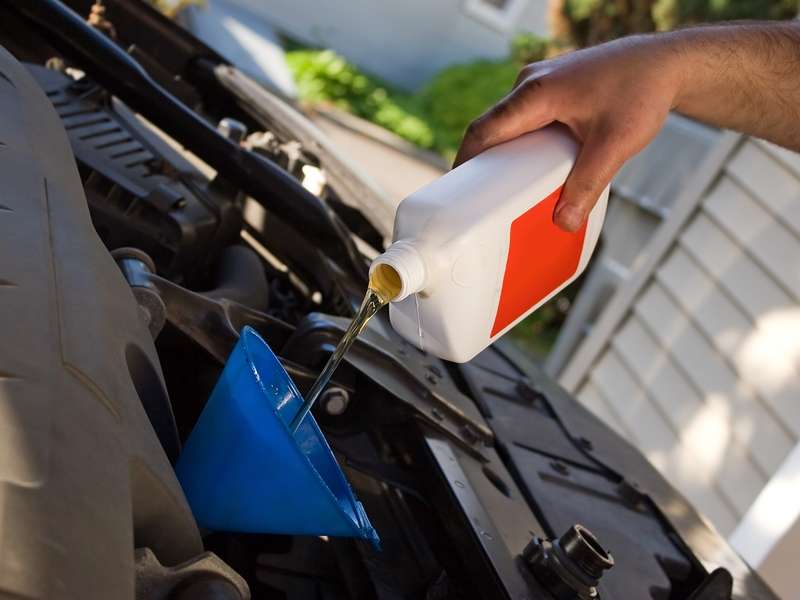 Winter Car Care Tips - 05 - Rust-proofing
Rust-proofing is one of those areas of winter car care maintenance that can seem a bit like voodoo.  With so many treatments available, from a wide range of retailers and chains, it can be hard to know what works and what is snake oil.  That being said, the basics of rust-proofing are simple: coating the steel components of your vehicle's chassis and underbody with a thin layer of water and salt-repelling fluid in order to prevent oxidation. 
Do you need anything more than an oil spray along your car's underside to get through the winter?  Does your car require the drilling of holes and the introduction of anti-rust liquids into each and ever crack and crevice of its body work?  It really depends on the amount of road salt used in your area, and how often you drive.  One thing is certain: keeping your car clean during the winter months by washing off accumulated salt and muck is a proven strategy for fighting corrosion in the long term.