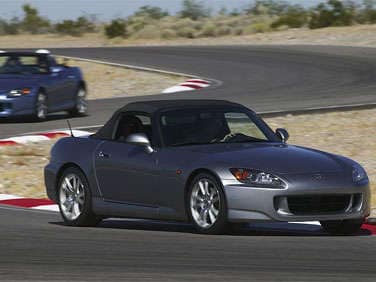 Honda Certified Used Cars offer buyers the chance to get behind the wheel of a previously-owned automobile that offers many of the same protections afforded a brand new model.  Honda Certified Used Cars go through a 150-point inspection that ensures all mechanical, electrical and cosmetic issues are addressed using OEM Honda parts and labor, and each vehicle comes with a limited warranty that extends powertrain coverage to seven years / 100,000 miles and either extends the existing new car warranty by one year / 12,000 miles or adds that amount of time to the protection provided to an automobile that is already outside of its original coverage.
Let's take a look at five Honda Certified Used Cars that offer an appealing combination of value, reliability and peace of mind.
01. Certified Used Honda S2000
The Honda S2000 is a two-door compact roadster that was last produced in 2009.  A Certified Used Honda S2000 is a great option for performance car fans who want to benefit from top-down fun in addition to excellent handling and one of the most interesting drivetrains to have ever been deployed on the street.  The 2006-2009 Honda S2000 featured a refined four-cylinder engine that managed to squeeze 237 horsepower and 162 lb-ft of torque from it's 2.2-liters of displacement, thanks to a motorcycle-like redline of close to 8,000 rpm.  A six-speed manual transmission is standard with each and every Honda S2000, and fuel mileage for the convertible shows as a reasonable 18-mpg city and 25-mpg highway.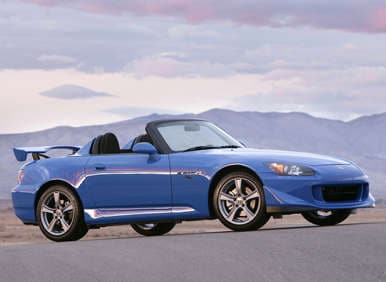 02. Certified Used Honda Civic Si
The 2006-2011 used Honda Civic Si is another potent performer from the Japanese brand.  Available in both sedan and coupe models, a Certified Used Honda Civic Si imbues the compact car with more power and a stiffer suspension system in order to give it an edge in both straight-line acceleration and handling.  Also distinguishable by its sportier exterior and interior appearance, the 2006-2011 Honda Civic Si comes with a 2.0-liter, four-cylinder engine that feeds 197 horsepower and 139 lb-ft of torque to the front wheels via six-speed manual transmission and a limited-slip differential.  Fuel mileage for the Civic Si is rated at 21-mpg around town and 29-mpg on the highway.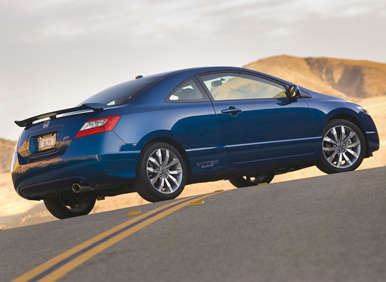 03. Certified Used Honda CR-Z
The Honda CR-Z is a compact hybrid hatchback that came out just last year, which means that Certified Used Honda CR-Z models are just now starting to show up on dealer lots across the country.  The two-seat Honda CR-Z is designed to provide a dose of fun to go with its fuel efficient hybrid system, as the vehicle is available with the choice of either a six-speed manual transmission or a continuously-variable automatic unit as well as a performance-tuned suspension setup and a lightweight chassis.  The Honda CR-Z's Integrated Motor Assist hybrid system pairs a 1.5-liter, four-cylinder engine with an electric motor to produce a combined total of 122 ponies and 128 lb-ft of twist.  Fuel economy for the CR-Z comes in at 35-mpg in stop and go driving and 39-mpg on the highway.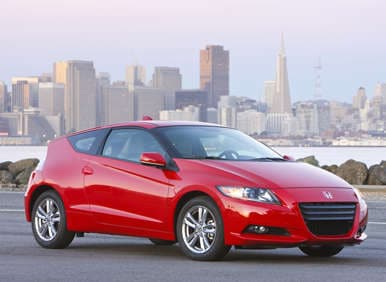 04. Certified Used Honda Ridgeline
The 2006-2011 Honda Ridgeline provides pickup shoppers with an 'anti-truck' option.  Sure, a Certified Used Honda Ridgeline provides an open bed and full-time all-wheel drive, but it also rides on a unibody sedan platform that gives it a smooth and controlled driving experience not found with full-frame pickups.  The Ridgeline also offers unique touches such as an 8.5 cubic foot 'trunk' incorporated into its cargo area, a nice complement to its four doors and five-passenger seating.  All versions of the Honda Ridgeline are motivated by a 3.5-liter V-6 that produces 250 horsepower and 247 lb-ft of torque, shifted through a five-speed automatic transmission.  This unit's fuel mileage is reported at 15-mpg in city driving and 20-mpg during highway cruising.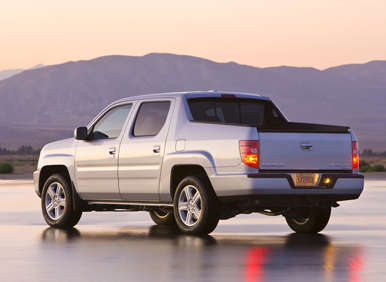 05. Certified Used Honda Accord Coupe
A 2008-2011 Honda Accord Coupe is a mid-size two-door option that delivers good interior room, above-average reliability and a styling edge that is uncommon in its segment.  A Certified Used Honda Accord Coupe can also be found with a surprising degree of luxury gear if the EX-L trim is selected.  Power for the Accord Coupe comes in two distinct flavors: a 2.4-liter, four-cylinder engine that delivers up to 190 horses and 162 lb-ft of torque and a 3.5-liter V-6 that can be counted on to provide 271 horsepower and 254 lb-ft of twist.  Transmission choices include a mix of five-speed automatic and manual options as well as a six-speed manual found on the V-6 edition of the car.  Fuel economy for the four-cylinder is the most impressive of the pair, showing a rating of 23-mpg city and 34-mpg highway.
Learn more about Honda Certified Used Cars