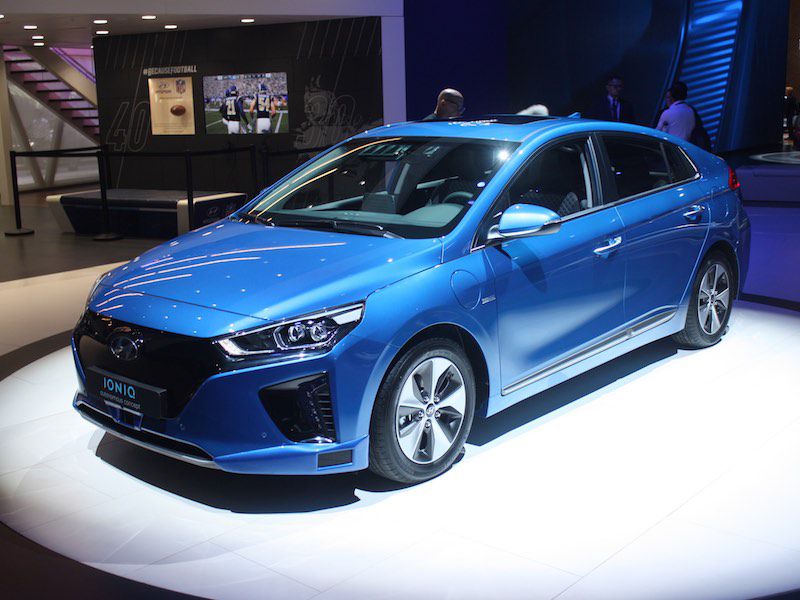 2017 Hyundai Ioniq Concept ・ Photo by Ryan ZumMallen
Talk at the 2016 Los Angeles Auto Show seemed to center around words like "automated" and "self-driving" more often than not. That's only likely to increase in the coming years, as automakers continue to roll out technology that allows vehicles to essentially control themselves. The question is: how will these systems operate, what conditions will they be best suited for, and when can we expect them? In LA, a couple of cars made public debuts with interesting implementation, while others continued to show hints at what lies ahead, and still more brought something entirely new — if not yet totally feasible — to the showroom floor. If self-driving vehicles are the future, these are likely the cars that will get us there.
Volvo V90 Cross Country
Plenty of cars sparked conversation about an autonomous future at the 2016 Los Angeles Auto Show, but Volvo has brought it into the present. The debut of the V90 Cross Country marked another Volvo model that features the brand's IntelliSafe AutoPilot as standard equipment. Considered along with the S90 sedan, which also counts autonomous driving as standard, and the optional system in the XC90, no other traditional automaker can claim as much stake in the autonomous game as Volvo at the moment. At highway speeds, the V90 Cross Country can control speed, braking and steering to keep you on the right path.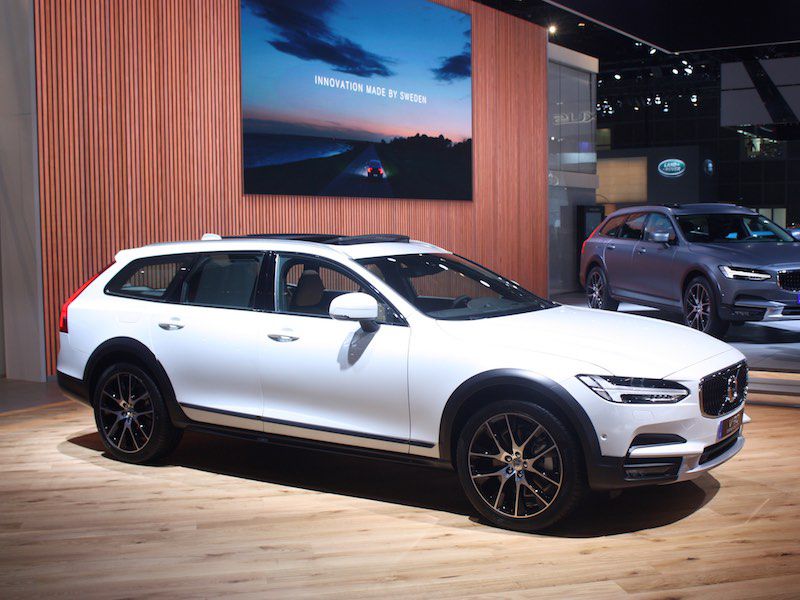 Photo by Ryan ZumMallen
Tesla Model X
Tesla's foray into the world of autonomous motoring has been well-documented at this point. Whatever its flaws, and even potential dangers, the availability of autonomous AutoPilot is part of the technological and futuristic appeal that is driving buyers to plop down substantial down payments to reserve their spot. Tesla brought a Model S and a Model X to the LA Auto Show, and while no significant announcements were made, the world watches with bated breath to see how the brand incorporates autonomous features in the future.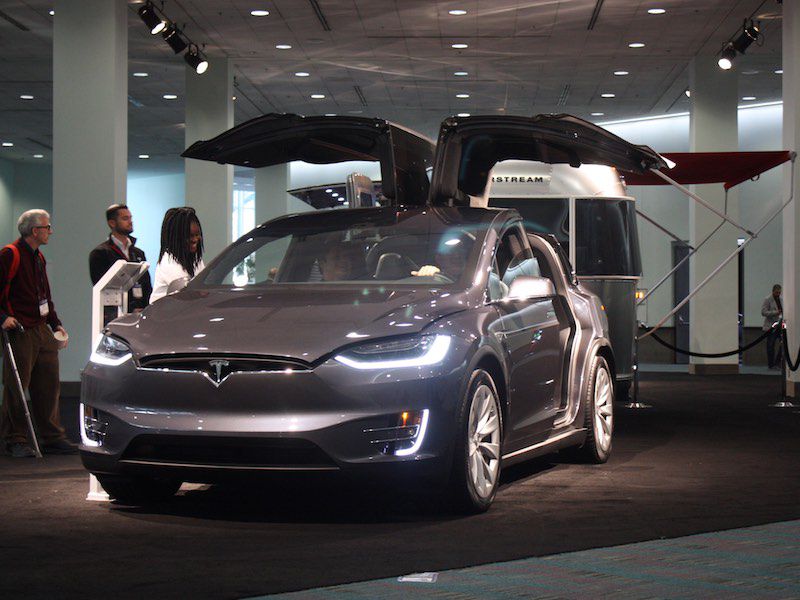 Photo by Ryan ZumMallen
Chrysler Pacifica Plug-In Hybrid
Fiat Chrysler Automobiles (FCA) took a very public step toward automation earlier this year when it partnered with Google to build 100 autonomous cars for testing around the Detroit area. It's no secret that this is not just a one-time partnership, but something for both companies to build on in the future. That made the appearance of the Pacifica Plug-In Hybrid all the more interesting at the 2016 Los Angeles Auto Show. The first plug-in minivan ever, the Pacifica is capable of 80 MPGe, with 30 all-electric miles and a total range of 530 miles. FCA also recently announced a $41,995 starting price before up to $7,500 in federal tax credits. If the Pacifica has already made this incremental advance into the tech world, it's not unfeasible to foresee automated technology beginning to enter the picture.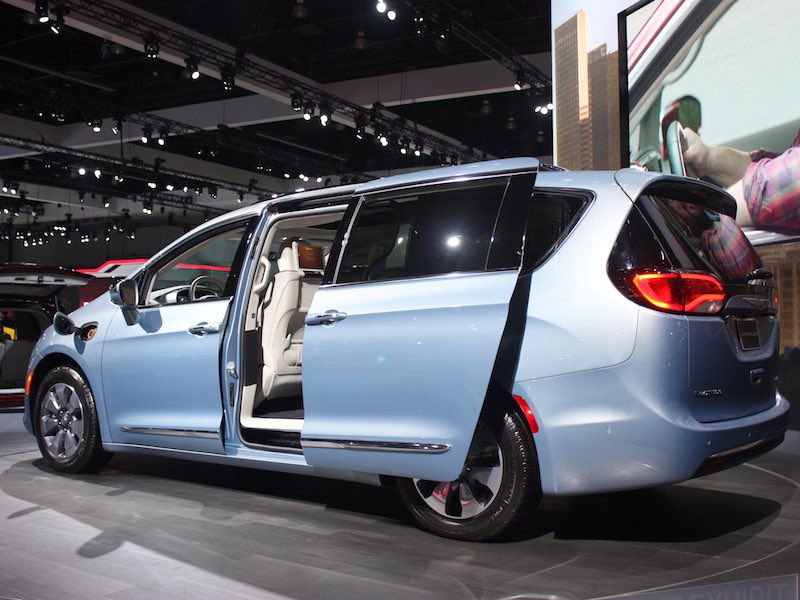 Photo by Ryan ZumMallen
Mitsubishi eX Concept
Not exactly one to push the envelope of late, Mitsubishi says they have developed a series of autonomous driving features in the new eX Concept vehicle that debuted at the 2016 Los Angeles Auto Show. The eX can use its electric motors to activate Automated Valet Parking at hotels and restaurants, for instance. It's also capable of semi-autonomous driving on highways and other public roads, and has obstacle avoidance systems, as well. Adaptive cruise control, lane keeping assist and automated lane change are all present. The eX may not break new ground in industry terms, but it could provide hints that Mitsubishi is ready to catch up in a real way.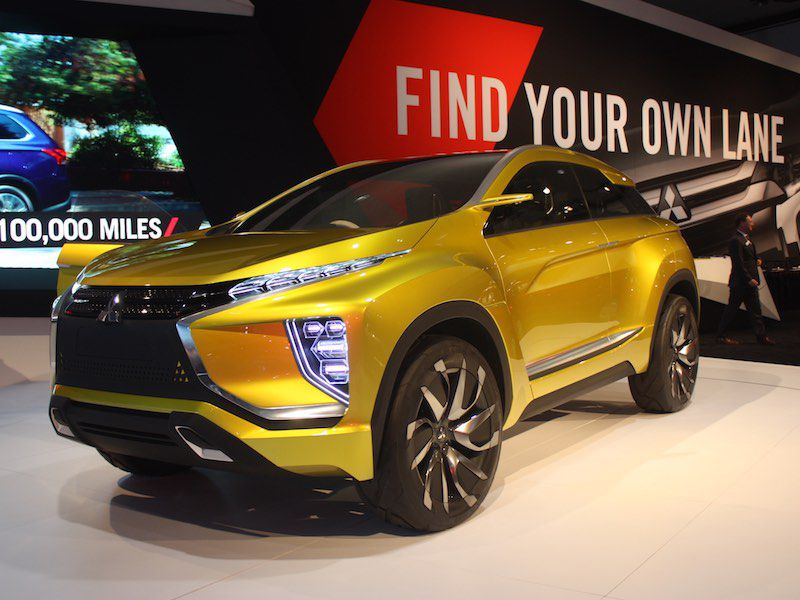 Photo by Ryan ZumMallen
Hyundai Ioniq Concept
In many ways, we've become resigned to the idea that fully autonomous cars have to look a little different, a little funky (looking at you here, Apple). Hyundai wanted to flip that notion on its head with the Ioniq, a concept that is already under testing and previews the direction of automation for the brand — if it doesn't eventually enter production itself. The fully-electric sedan makes clever use of the array of cameras, sensors and computers it needs for driverless operation so they're barely noticeable. In fact, the Ioniq doesn't immediately stand out as different from any other production car at first glance, and a case can be made that it's pretty handsome in its own right. With the Ioniq concept, Hyundai showed that they're not far off from a production-ready autonomous car, and have promised to show the system off for real at the Consumer Electronics Show (CES) in Las Vegas this January.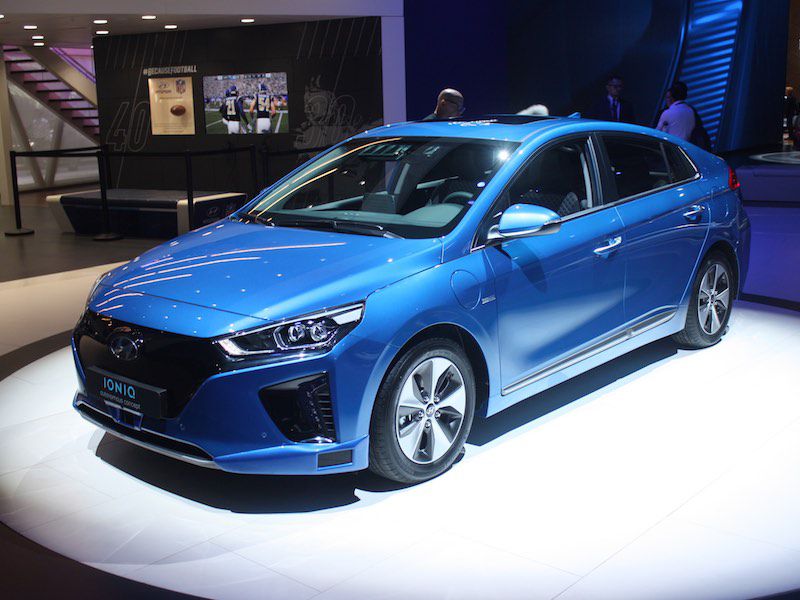 Photo by Ryan ZumMallen
Kia Sorento Ski Gondola Concept
Does it say anywhere that autonomous cars can't be fun? Kia certainly wouldn't say so. The brand brought four — count 'em, four — autonomous concepts to the 2016 Los Angeles Auto Show, everything from a triathlete's Niro to concert-on-wheels Sedona. But indisputably, the star of the stage was the Sorento Ski Gondola, an autonomous version of the placid crossover outfitted with rubber tank tracks to operate as some lucky 1-percenter's personal ski lift. Four seats inside are situated to face one another, and even if one would like to subject themselves to the common task of driving, there isn't a steering wheel inside. Still, the Sorento Ski Gondola looks like an awful good time, with a practical application to boot.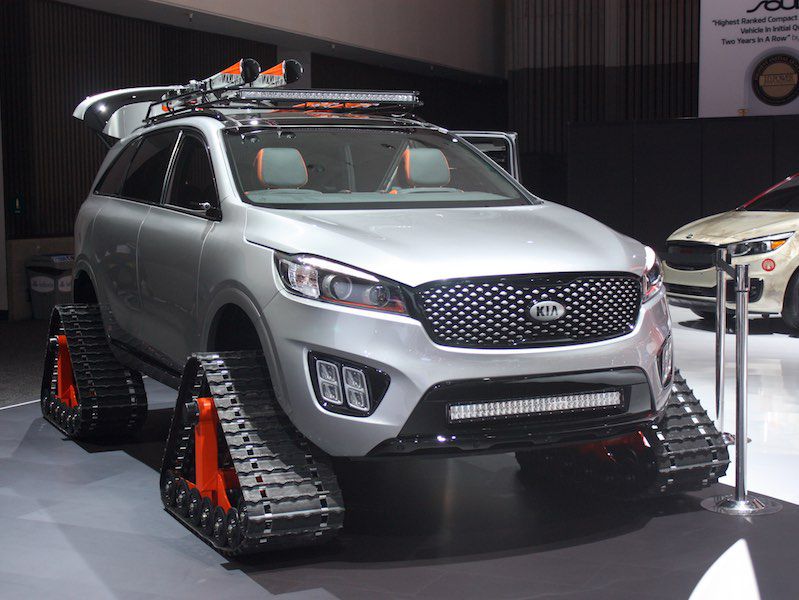 Photo by Ryan ZumMallen
Local Motors Olli
Another entry in the "fun" category is the Olli, built by Local Motors. Essentially an autonomous, all-electric bus, the Olli can transport up to 12 passengers and is the embodiment of Local Motors' vision for mass transportation in the future. Taking things a step further, the Olli prototype was also constructed using 3D printing techniques to make production more fast, efficient and affordable. The idea of the Olli opens a lot of potential doors, from group ride-sharing to public transportation and even small cargo delivery. Testing is underway, and Local Motors has operations in multiple countries working to bring the Olli closer to reality. Will we see electric, 3D-printed buses driving themselves on our roads one day? Stranger things have happened.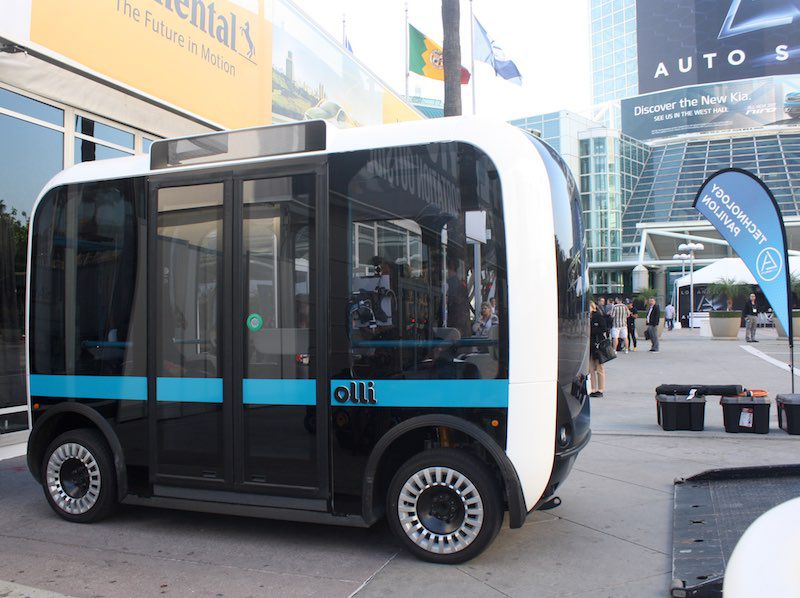 Photo by Ryan ZumMallen
Wind River Cockpit
It may not have shown an autonomous car, per se, but Intel-owned software company Wind River brought an impressive display to the 2016 Los Angeles Auto Show that demonstrated its ability to bring automated vehicles to public roads right now. In fact, they're closer than you might think. Wind River has developed automated systems in the defense and aerospace industries for decades, and applying that technology and knowledge into the automotive sector has been a smooth transition. The company showed off its Helix Cockpit, which could easily be integrated into any OEM vehicle, and enables communication between systems throughout the car. Mastering this network has been one of the crucial hurdles for traditional automakers, but Wind River offers technology that's been tried and tested on everything from trains to airliners and fighter jets.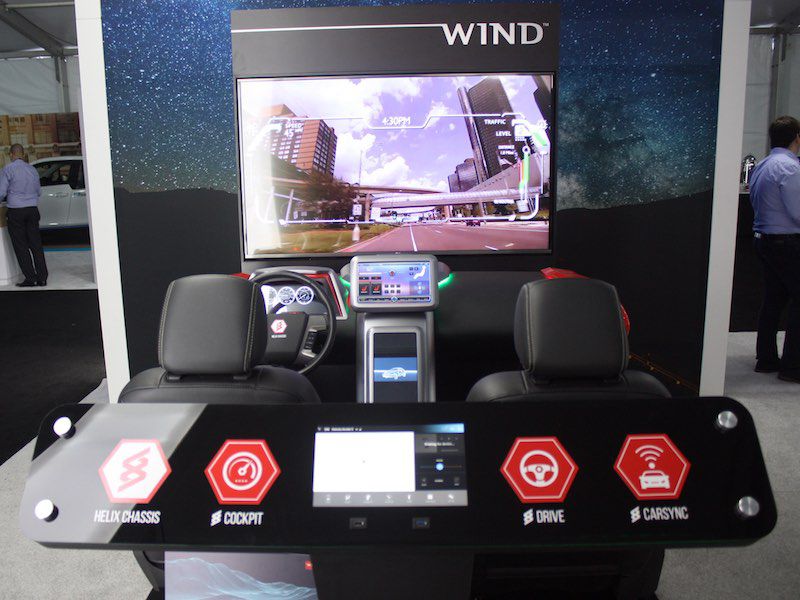 Photo by Ryan ZumMallen
BMW 7 Series
Though luxury automakers have been among the first to adopt autonomous technologies, they have been doing so in baby steps. BMW is a perfect case in point. Earlier this year, it launched Active Driving Assistant Plus as an available feature on the 7 Series sedan. While this marked a new chapter in BMW and automotive history, there are also clear restraints placed on the system as engineers continue to improve the technology. A notification system activates after only three seconds of no-hands operation, and the system will cease assistance entirely after ten seconds. Still, it's a meaningful exercise, and opens the door for future implementation in other models. Will the tech-heavy i3 or i8 eventually become semi-autonomous? If it's good enough for the 7 Series, the chiefs at BMW will likely peg other vehicles to test the waters next.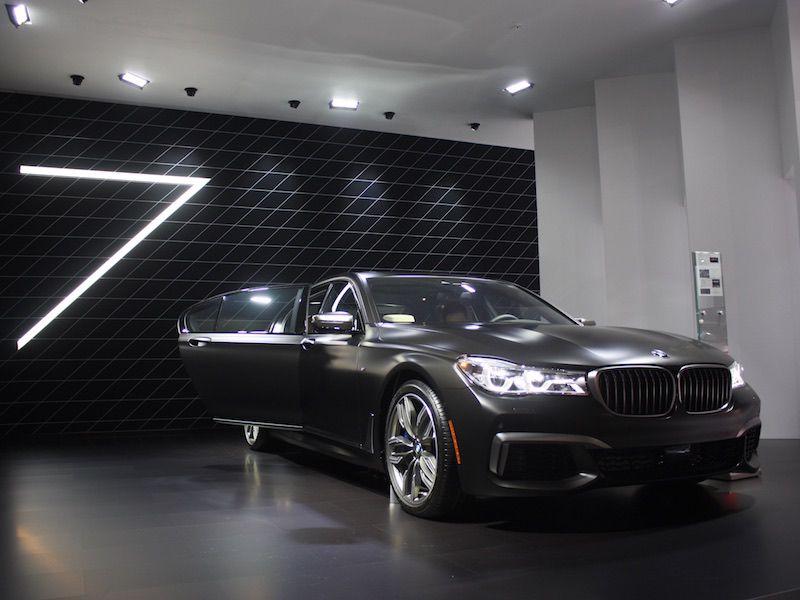 Photo by Ryan ZumMallen
Mercedes-Benz S-Class
One of the true originators in the autonomous vehicle space, Mercedes-Benz launched an assault on the automated market a few years ago with the debut of the 2014 S-Class. What set its system apart was all of the integrated technologies working together as a single unit, which included steering assist, collision prevention, self-parking capability and even traffic jam assist for near-full autonomy at low speeds. It's a very capable system, and one that allows drivers to take their hands off the wheel completely for 12 seconds at a time, and then reset and do it again. Mercedes has also been eager to spread the technology around the lineup, and it now appears on the E-Class and C-Class as well.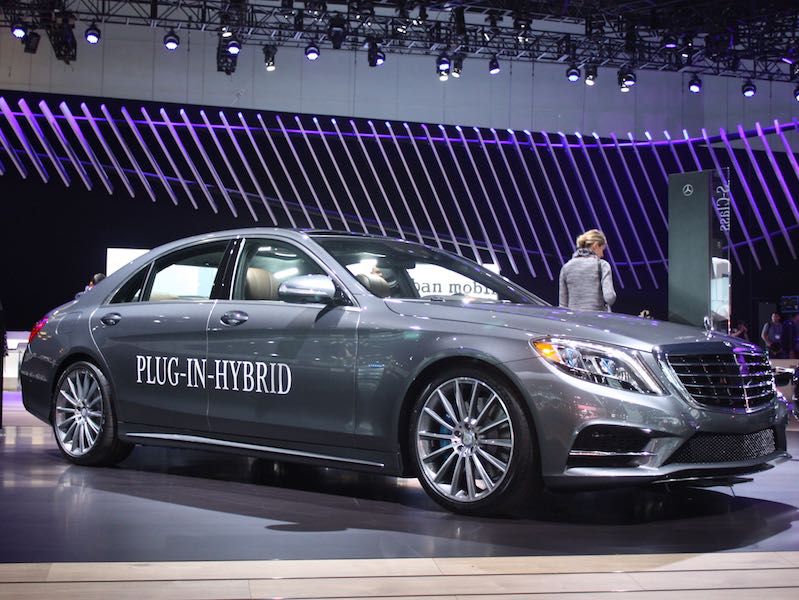 Photo by Ryan ZumMallen