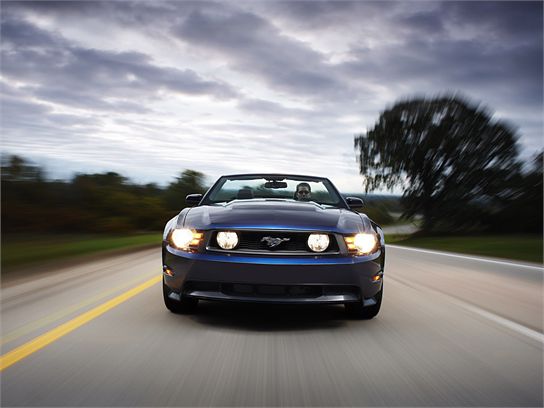 In 1964, the first Ford Mustang was introduced to the world. It sparked an instant love affair with the American public, and Mustang celebrates its 46th year in 2010 with a new design imbued with the character and clean lines that have made the Mustang a worldwide automotive phenomenon. The 2010 Ford Mustang will debut in 2009, and answering the dreams of many, its MSRP is a very welcoming $20,995. Still not reason enough for you? Try these reasons on for size.
Content by William Sidney Photos courtesy of Ford
Page 2
The Mustang's heritage is unquestioned. The creation of an affordable sports car sparked the creation of what became known as "Pony Cars" throughout the 1970s. When Ford brought the Mustang's styling back to a more retro feel, everyone knew that they had created a winner. With the 2010 update, Mustang engineers retained the nostalgic feel of the late '60s Ford Mustang, while updating the styling to keep the new Mustang fresh and exciting.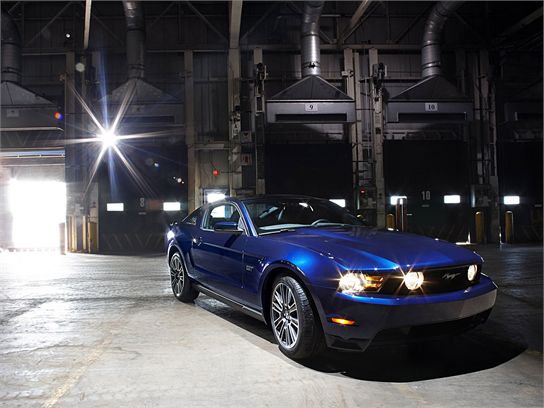 Page 3
The 2010 Ford Mustang will be available with a variety of engine choices, from the 4.0-liter V6 base engine with an impressive 210 horsepower and 240 foot-pound of torque to the supercharged and intercooled 5.4-liter 32-valve V8 with 540 horsepower and 510 foot-pound of torque. Are both of these options a bit extreme for you? The Ford Mustang GT puts you comfortably in the middle ground with 315 horses on tap and 325 foot-pound of torque.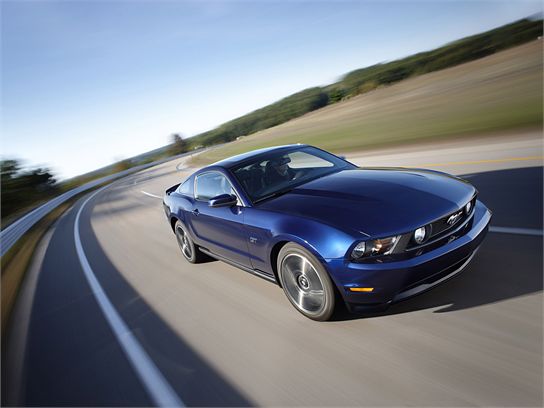 Page 4
For 2010, the Ford Mustang receives a revamped interior with intuitive controls, incredibly comfortable seating, and available leather seating surfaces that you'll practically melt into. Available dual-color interiors for 2010 really set the revamped Mustang apart from the pack, as does its new forward leaning front end, power dome hood and available glass roof. Topping it all off is a beautifully redesigned pony badge, the icing on the cake.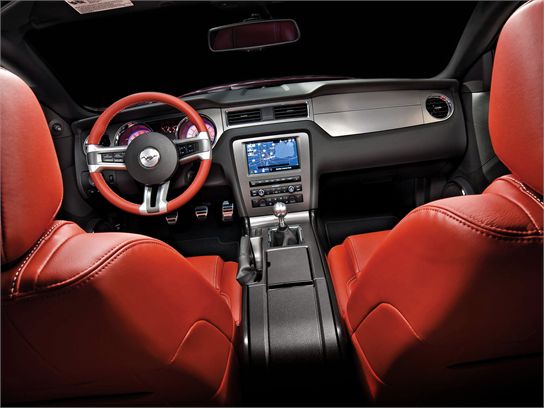 Page 5
With a host of standard safety equipment in every level of trim, the 2010 Mustang engineers prove that they are as dedicated to driver safety as to vehicle performance. Standard features include dual front airbags, side-impact airbags, illuminated entry, tire pressure monitoring, AdvanceTrac with electronic stability control, SOS post-crash alert system, and child seat anchors and tethers.

Page 6
One of the best reasons for owning a 2010 Mustang, though, is its price. In base trim, the Mustang has a MSRP of just $20,995, while the top-of-the-line Shelby GT500 model still rings in at under $50,000, making it one of the best buys in high-performance cars today. As the heritage of the Ford Mustang continues on, so does its heritage of bringing an exciting, stylish and affordable car to an appreciative world.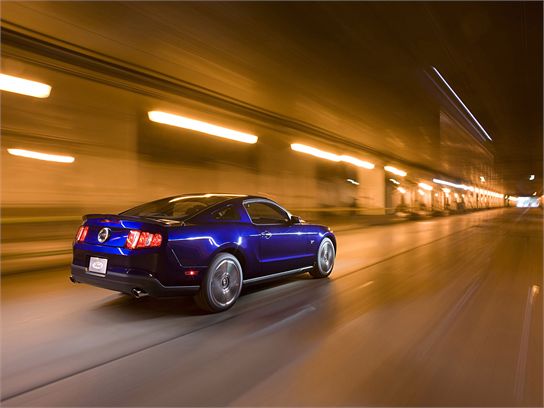 Page 7
Chances are you might be looking at other muscle cars such as the 2010 Chevrolet Camaro or the 2009 Dodge Challenger. Both are formidable vehicles that offer great looks, performance, and style at an affordable price. You might also want to consider a 2010 Hyundai Genesis Coupe or pony up a little more cash for the new 2009 Nissan 370Z. In case you are just reading this to fantasize about your life without 5 kids, there is always the Dodge Grand Caravan, the muscle car or minivans (kidding, relax).