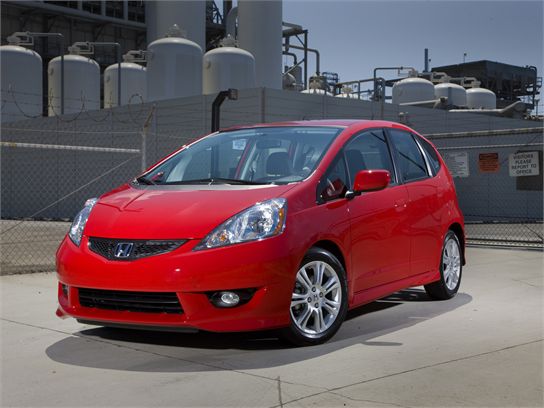 Is the state of the economy and your ever-shrinking bank balance causing you fits? The world is changing and a frugal form of economic conservatism is becoming more and more important to today's consumers. Like a caped superhero arriving in the nick of time, Honda brings you the 2009 Honda Fit. Starting at a wallet-friendly $14,750, the Fit is not only fun to drive but also easy on your bottom line. And the best part? It looks cool, too.
Written by James Hamel
Page 2
Just because you're buying an economical car doesn't mean you have to miss out on all the latest cool features. If the buyer sees "fit," he or she can option up a Fit with GPS navigation, voice activation for various controls, a USB interface and Bluetooth  capability. This thing has so many toys the only thing it doesn't do is drive itself.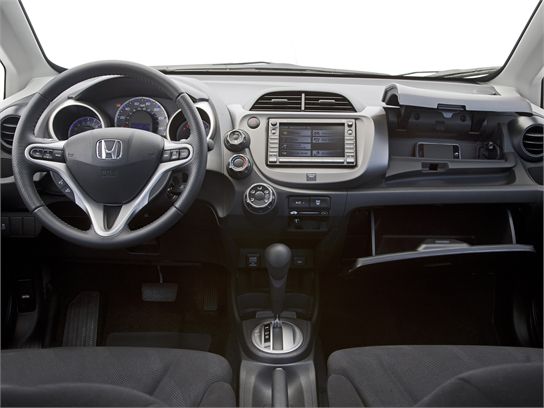 Page 2
Even though the Fit manages a hybrid-like 28 city/35 highway miles per gallon rating, it's still a blast to drive. It's available with either a slick shifting manual transmission or a five-speed automatic with paddle shifters on the steering wheel. The 1.5-liter, 16-valve, 117-horsepower i-VTEC engine is tuned to noticeably increase power and torque when driving conditions demand it.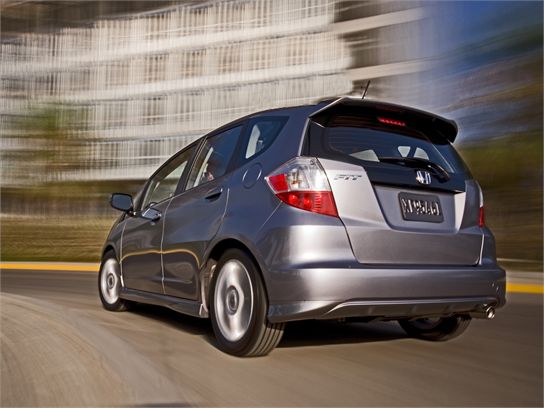 Page 2
What is the "magic seat?" That's what Honda engineers call the second row seat because it's so incredibly spacious. By moving the gas tank from under the rear seats to under the front seats, they were able to lower the load floor of the rear cargo area considerably. So much so that you can fold up the second row seats and fit a mountain bike in crosswise and standing up. Magic.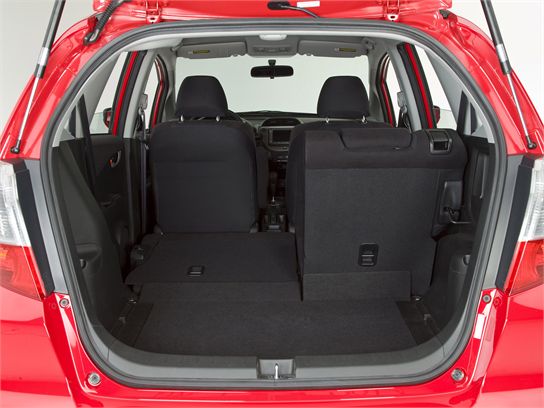 Page 2
Check out the SUV-shaming 54 cubic feet of cargo space with the rear seats folded, the multitude of configurations of space for your friends, cargo or pets and you have to wonder if you really need that big gas guzzler parked in front of your house. "Downsizing" is a very popular buzzword right now and the Honda Fit proves that sometimes smaller is better.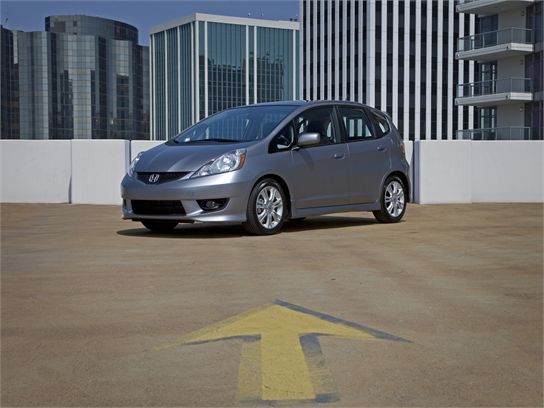 Page 2
Have you ever wondered what it is that makes something cool? It's a truly indescribable essence that draws people in and inspires lots of copycats. Just by looking at rival manufacturers and how so many of them have rushed out similarly sized hatchbacks of late, you just know that Honda has definitely hit the "cool" nail on the head with the Fit.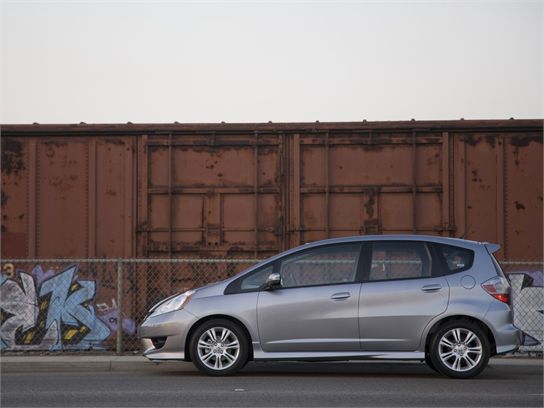 Page 2
The Nissan Versa and slightly smaller Chevrolet Aveo5 are both options, and slightly less expensive at that, though they diligently stick to a design that evokes "Econo-box." If you are looking to move out of an SUV, you might also want to consider Kia's stylish Soul (pictured) which has a bit more rear legroom and more cargo space, although this increased utility comes at a slight cost in terms of fuel economy.