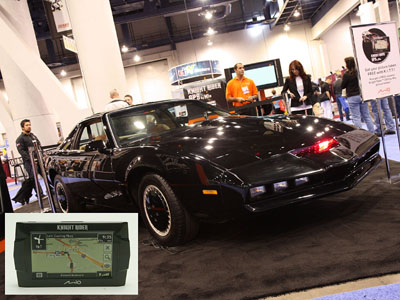 Mio Technology
510-252-6900
www.mio.com/us
Everybody who still has a mid-1980s Pontiac Trans Am must go out and buy this: the Knight Rider GPS by Mio. Even if you aren't awash in '80s bitchin-ness, the prospect of a navigation system with KITT himself (the good one, voiced by William Daniels) giving you turn by turn directions is pretty appealing. You can even program it to use your own name if you get sick of being called "Michael."
Photo Credit: MyRide Staff
Page 2
Beltronics Radar Detectors
513-870-8500
www.EscortRadar.com
Chronic speeders usually realize that there's a benefit to having a radar detector. Yet with so much of traffic enforcement automated these days thanks to speed cameras and the like, having a detector that knows where those nano-nuisances are located is a breakthrough. That's what Escort has introduced with its Passport 9500ix, with its GPS receiver and detailed description of every speed camera, speed trap and red light camera out there.
Photo Credit: MyRide Staff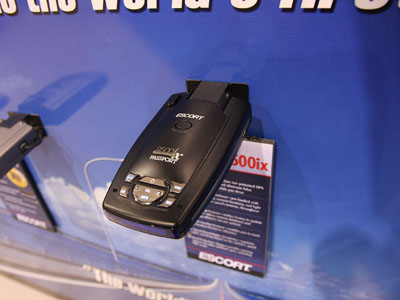 Page 3
AT&T
703-584-3770
www.cruisecast.com
If the laser in your minivan's DVD player has burned right through your Spongebob collection, you may need the Cruisecast. Beaming 22 popular television and 20 satellite radio channels to your car using an unobtrusive receiver, the Cruisecast is sure to keep your rugrats happy for hours.
Photo Credit: MyRide Staff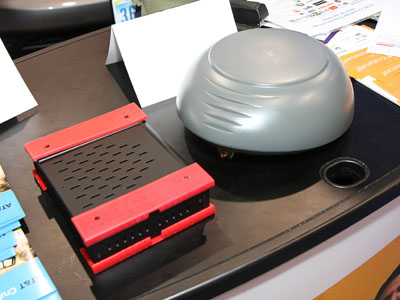 Page 4
Palmer Performance Engineering Inc.
801-310-9510
www.palmerperformance.com
If you're a car geek and a computer geek, then Palmer Performance Engineering has just the thing: DashCommand. This software – available for Windows computers or iPhones – allows the user to monitor a vehicle's diagnostics. But it's more than a scan tool -- it also provides a virtual dashboard, dynamometer, skidpad and race-track timer. The touch-screen software makes it easy to use, and it's even skinnable for full customization.
Photo Credit: MyRide Staff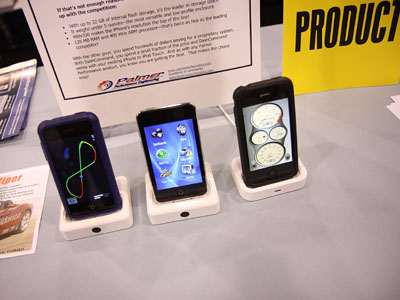 Page 5
Autonet Mobile
415-223-0316
www.autonetmobile.com
Using 3G and 2.5G technology, Autonet Mobile turns your car into a WiFi hotspot. We can see this as being truly useful for businesspeople and families alike. Different data plans are available for varying prices and/or usage, but if you ever find yourself needing to email grandma in the middle of nowhere, Autonet has you covered.
Photo Credit: MyRide Staff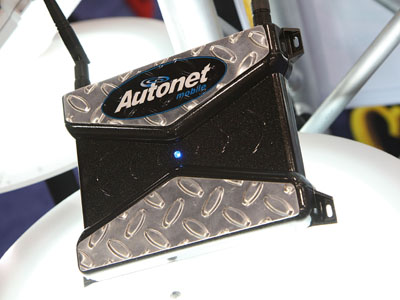 Page 6
Check out the best accessories, wheels, audio systems, custom cars and even green technology at the 2008 SEMA show!