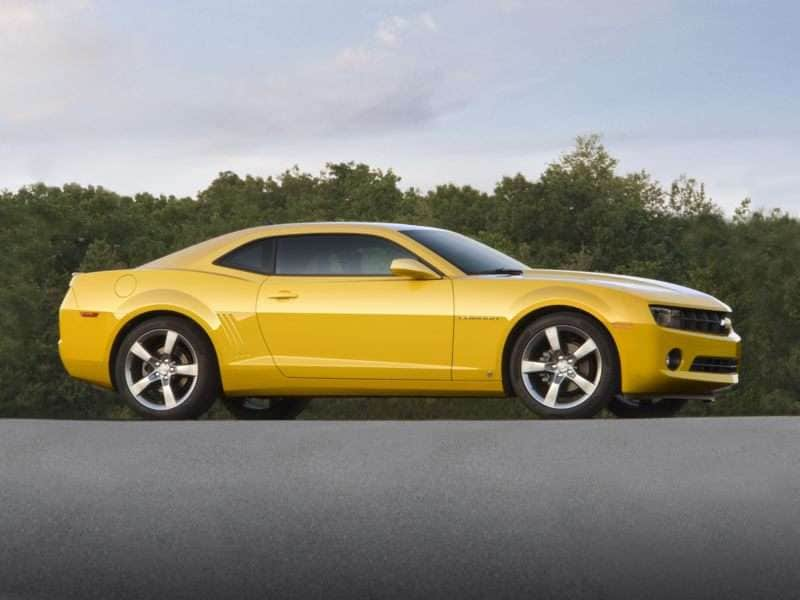 2010 chevy camaro yellow
Sports cars: high excitement, high performance…and high price tags. Leasing one can take a bit of bite out of owning one, and you don't have to worry about having a finance payment that extends into your grandchildren's lifetimes. We turned to our friends at LeaseCompare.com to see what were the Top 10 sports cars people have been leasing over the past 3 months, and asked them to give us an idea of what an optimal lease payment would look like with zero down and a maximum of 12,000 miles driven a year. Keep in mind that putting money down will decrease your monthly payment. At any point in the gallery click "Get a lease" to open up a lease calculator on LeaseCompare.com, or click on "Vehicle Info" to learn more about a particular vehicle.
Chevrolet Camaro SS
Lease Rank #10
Base MSRP: $30,245 0 to 60: 4.9 seconds Optimal Lease Payment: $489 / 36 month
Jay Leno has already ordered a 2010 Chevrolet Camaro for himself, and even laid down a smoky burnout in one for his web-based car show, Jay Leno's Garage. If you can't afford the V-8 Camaro SS, the V6 offers a more-than-adequate 306 horsepower and a 0-60 mph time of 6.1 seconds.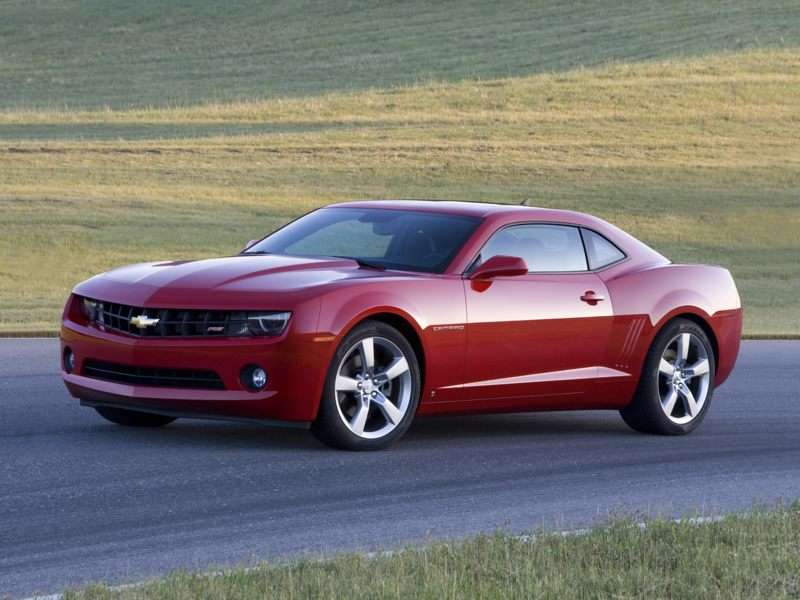 Lexus IS F
Lease Rank #9
Base MSRP: $56,760 0 to 60: 4.6 seconds Optimal Lease Payment: $958 / 36 month
Lexus claims the eight-speed automatic transmission on the IS F has one of the world's fastest shift times for a street legal production car. With a top speed of 170 mph, this is by far the fastest production Lexus ever built too.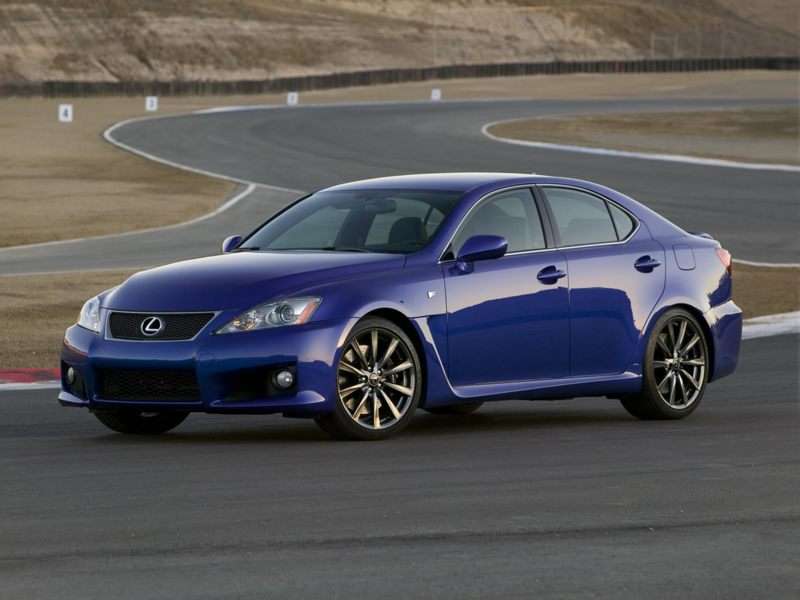 Dodge Challenger R/T
Lease Rank #8
Base MSRP: $30,220 0 to 60: 5.9 seconds Optimal Lease Payment: $569 / 36 month
Upgrade to the Dodge Challenger SRT8 and you get a Performance Pages digital information display which includes a 0-60 mph timer, braking distance timer, 1/4 mile and 1/8 mile timers, and a G-force meter. All this data can be used against you in court should you decide to turn public roads into your personal race track, so act out your NASCAR fantasies at your own risk.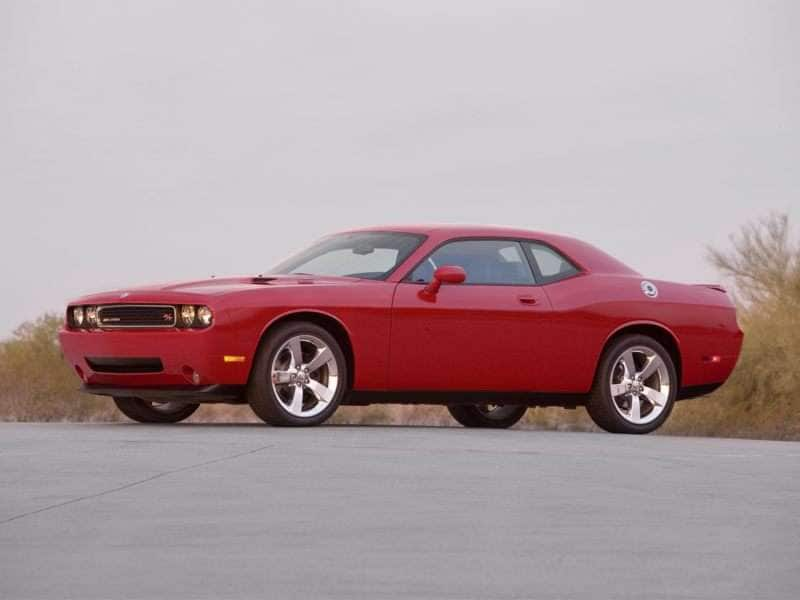 Nissan 370Z
Lease Rank #7
Base MSRP: $29,930 0 to 60: 4.7 seconds Optimal Lease Payment: $488 / 36 month
The Nissan 370Z has been engineered with zero-lift aerodynamics, meaning oncoming air doesn't push the front of the car upwards which would create additional drag, a slower car, and worse gas mileage.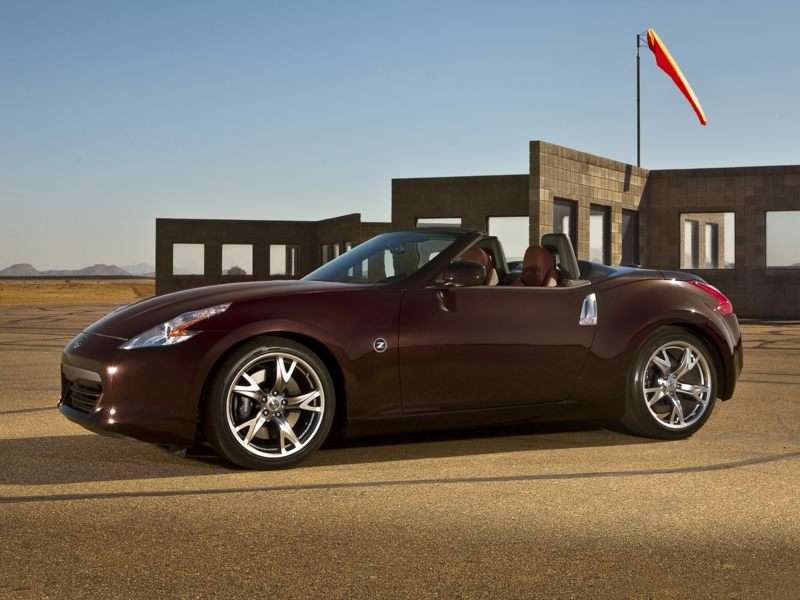 Mercedes-Benz C63 AMG
Lease Rank #6
Base MSRP: $53,800 0 to 60: 4.3 seconds Optimal Lease Payment: $1,049 / 36 month
There is nothing subtle or elegant about the exhaust note of the Mercedes-Benz C63 AMG. It is tuned to be downright intimidating, or as CNET.com's editors put it, "the kind of sound that sends small dogs running." With 451 horsepower, the performance is most definitely in synch with the pit orchestra.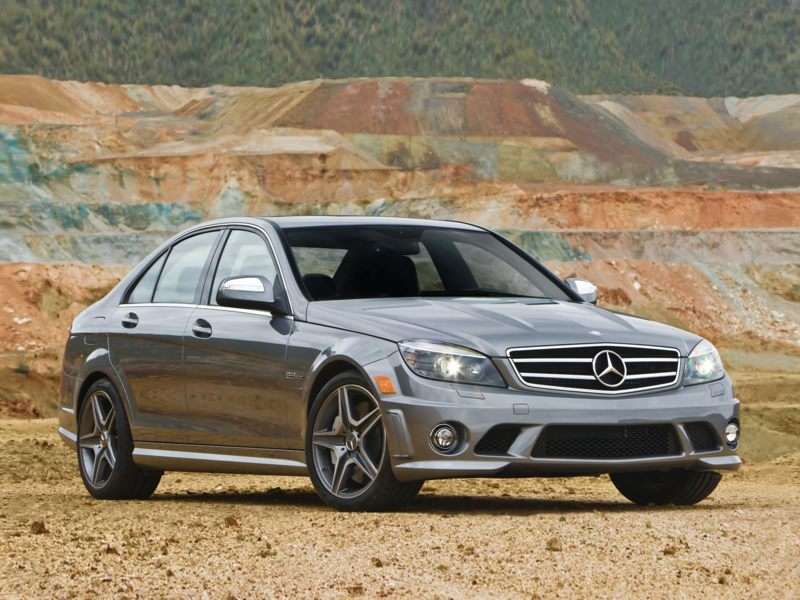 Ford Mustang GT Coupe
Lease Rank #5
Base MSRP: $35,995 0 to 60: 5.2 seconds Optimal Lease Payment: $439 / 36 month
Piloting a Ford Mustang GT is such a visceral experience, you could be drive blind and still reward all your other senses in the process. In fact, that's just one lucky blind man from Georgia was able to do courtesy of Ford's '10 Unleashed contest. With some assistance from a racing driver, Roger Keeney was able to perform acceleration, skidpad, and braking tests at Ford's Arizona proving grounds, despite lacking working eyesight.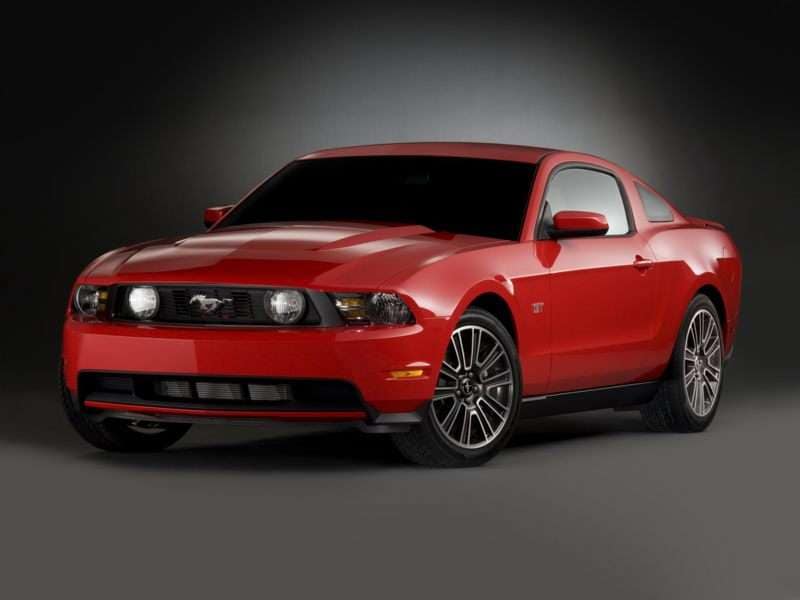 Porsche 911
Lease Rank #4
Base MSRP: $76,300 0 to 60: 4.5 seconds Optimal Lease Payment: $1,181 / 36 month
The 911's available Porsche-Doppelkupplung seven-speed transmission, or PDK for short, is a dual-clutch gearbox that was previously only found in Porsche race cars. It utilizes ultra-fast shifts that a manual transmission could never match to provide for even quicker acceleration.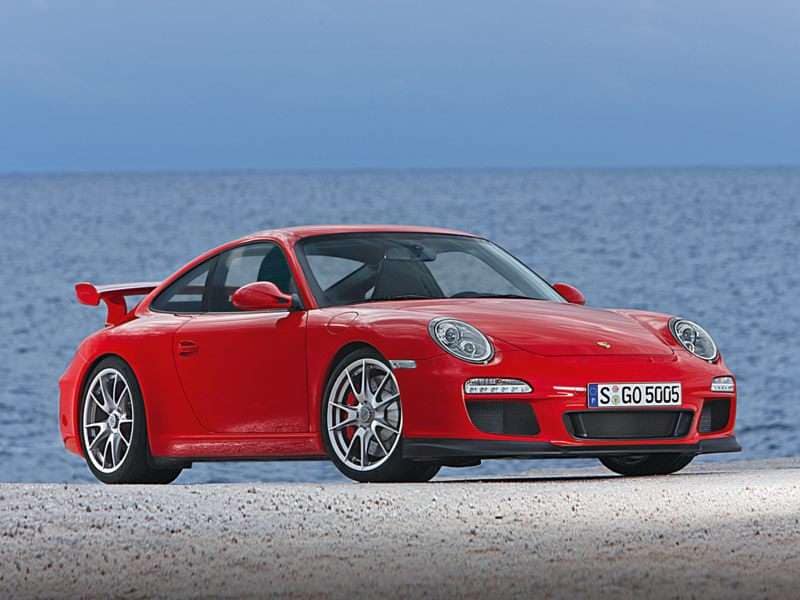 Page 9
Lease Rank #3 Base MSRP: $76,300 0 to 60: 4.5 seconds Optimal Lease Payment: $879 /36 month
Audi's "S" models are sport upgrades over their base counterparts (in this case, the A5), equipped with a more powerful engine, stiffer suspension, and larger brakes. Audi's "RS" models are upgrades of the "S" models, and are generally the most powerful cars Audi produces. In case you were wondering, RS stands for ennport, or translated to English, "racing sport."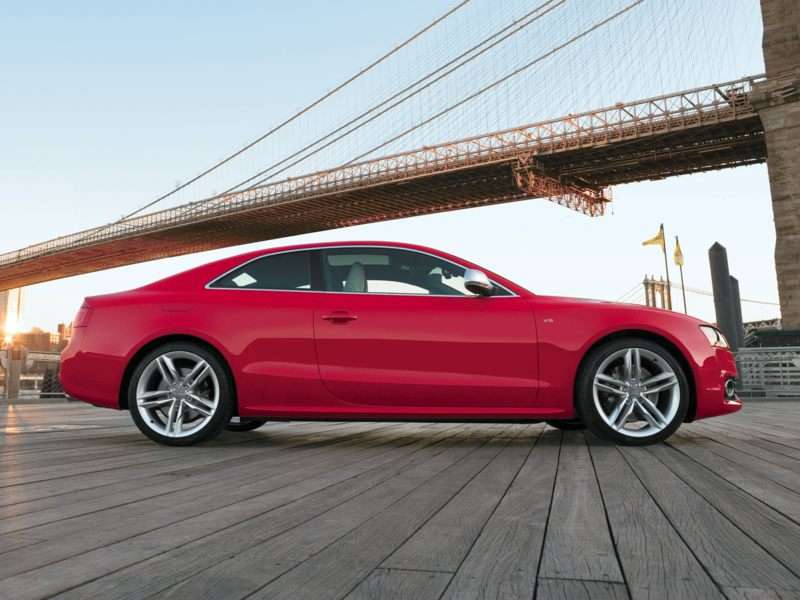 BMW M3 Coupe
Lease Rank #2
Base MSRP: $57,850  0 to 60: 4.6 seconds Optimal Lease Payment: $995 / 36 month
The BMW M3 features a carbon-fiber roof. Carbon-fiber is an ultra-lightweight but extremely strong material often found on race cars. This means the M3's 414-horsepower V8 has even less weight to push around, meaning you get where you are going that much faster.
Chevrolet Corvette Coupe
Lease Rank #1
Base MSRP: $48,565 0 to 60: 4.5 seconds Optimal Lease Payment: $696 / 36 month
Due to its amazingly low drag coefficient, at 26 mpg, the Chevrolet Corvette Coupe gets better highway gas mileage than almost every vehicle on this list. This of course is totally dependent on your style of driving, and if you are driving a Corvette, light-footed is probably not a term in your vocabulary.