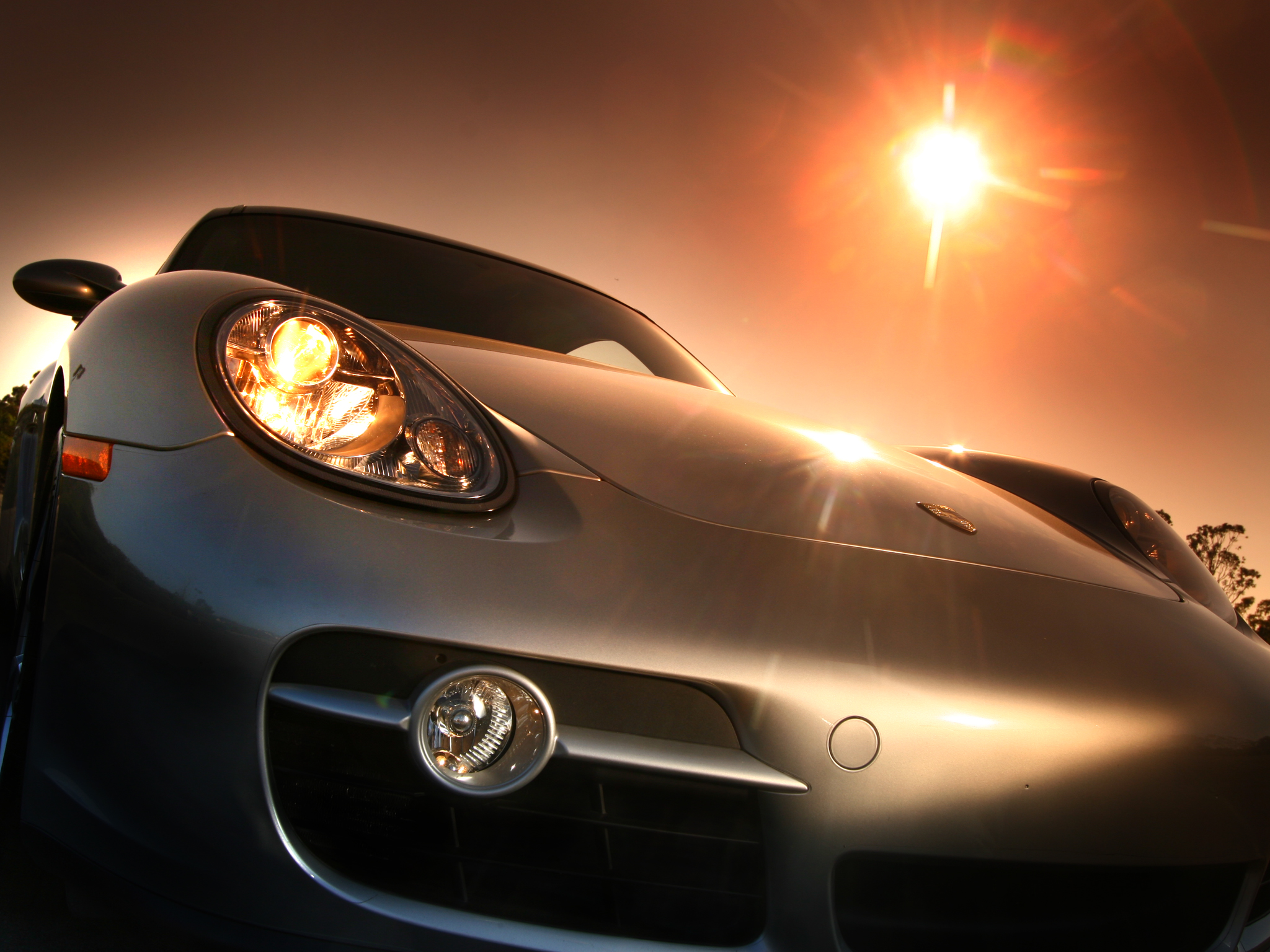 So you want to have fun behind the wheel, but you worry sports cars aren't great on gas. Fear not: We've assembled a list of 10 fun cars for 2008 with low annual fuel costs. We started with the EPA's annual fuel-cost ratings, which reflect the current national average gas price and assume 15,000 miles divided between 55 percent city and 45 percent highway. We picked the highest-mileage transmission choice available in a given car. When annual fuel cost was the same, we looked for a net gain between city and highway efficiency, and ultimately used our star ratings – a quick look at our opinion on each vehicle – as a tiebreaker.
Page 2
A Porsche on a fuel-economy list? Even in 10th place, that's impressive, and there's little about the 2008 Porsche Cayman that doesn't impress. From the styling to the snug interior to the handling, this little car is all Porsche. It drinks as much premium fuel as the Porsche Boxster -- number nine on this list -- and comes in 10th because of its higher base price.
$2,825 20 mpg/29 mpg /23 mpg (with five-speed manual transmission)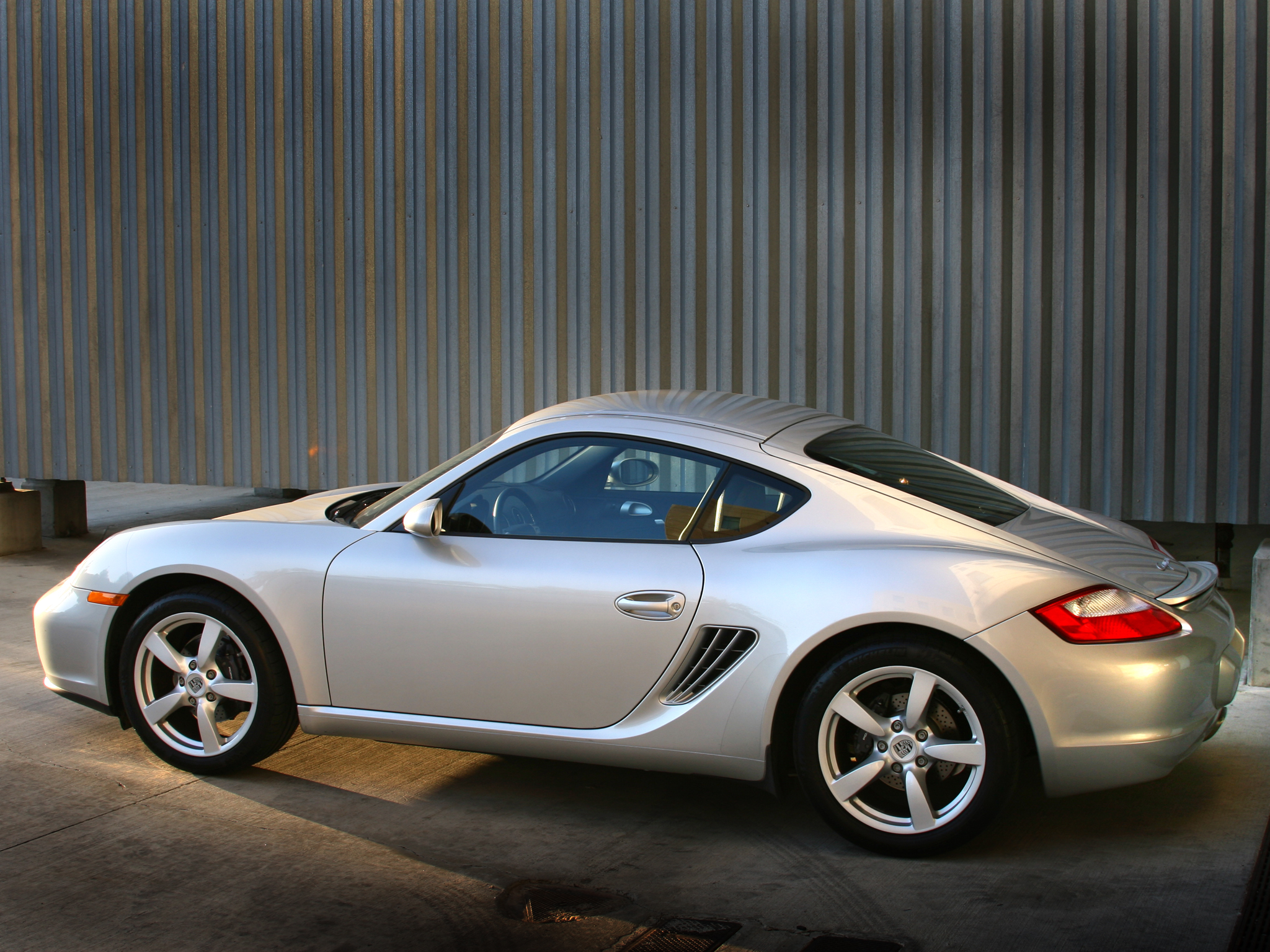 Page 3
Porsche's Boxster and Cayman have a common platform, yet the Boxster costs a little less, landing it higher on our list here. Both cars offer up a great driving experience, and thanks to the thrifty 2.7-liter flat-6 engine in both, they get good gas mileage out of each gallon of premium fuel. Take your pick: wind-in-the-hair fun, or the snarky good looks of the Cayman. Either way, it's pure Porsche.
$2,825 20 mpg /29 mpg /23 mpg (with five-speed manual transmission)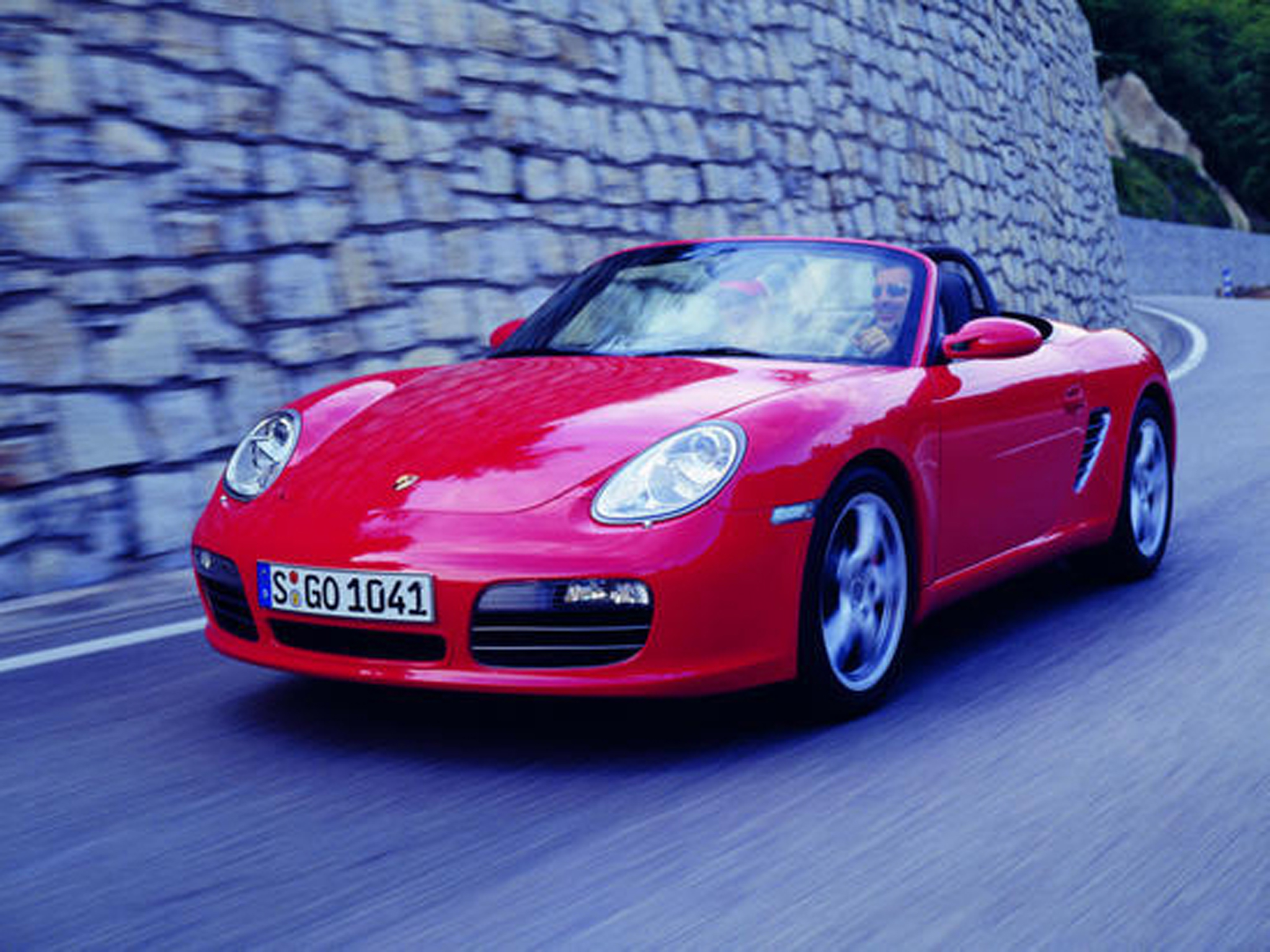 Page 4
The Mitsubishi Eclipse has moved far from its roots as a lightweight sporty tourer. Still, even with its added mass, the convertible Spyder manages to get good gas mileage thanks to its manual transmission and four-cylinder engine. Technically, its gas mileage is below the preceding Porsches, but since it drinks regular instead of premium, your annual fuel cost is lower.
$2,798 19 mpg /26 mpg /22 mpg (with five-speed manual transmission)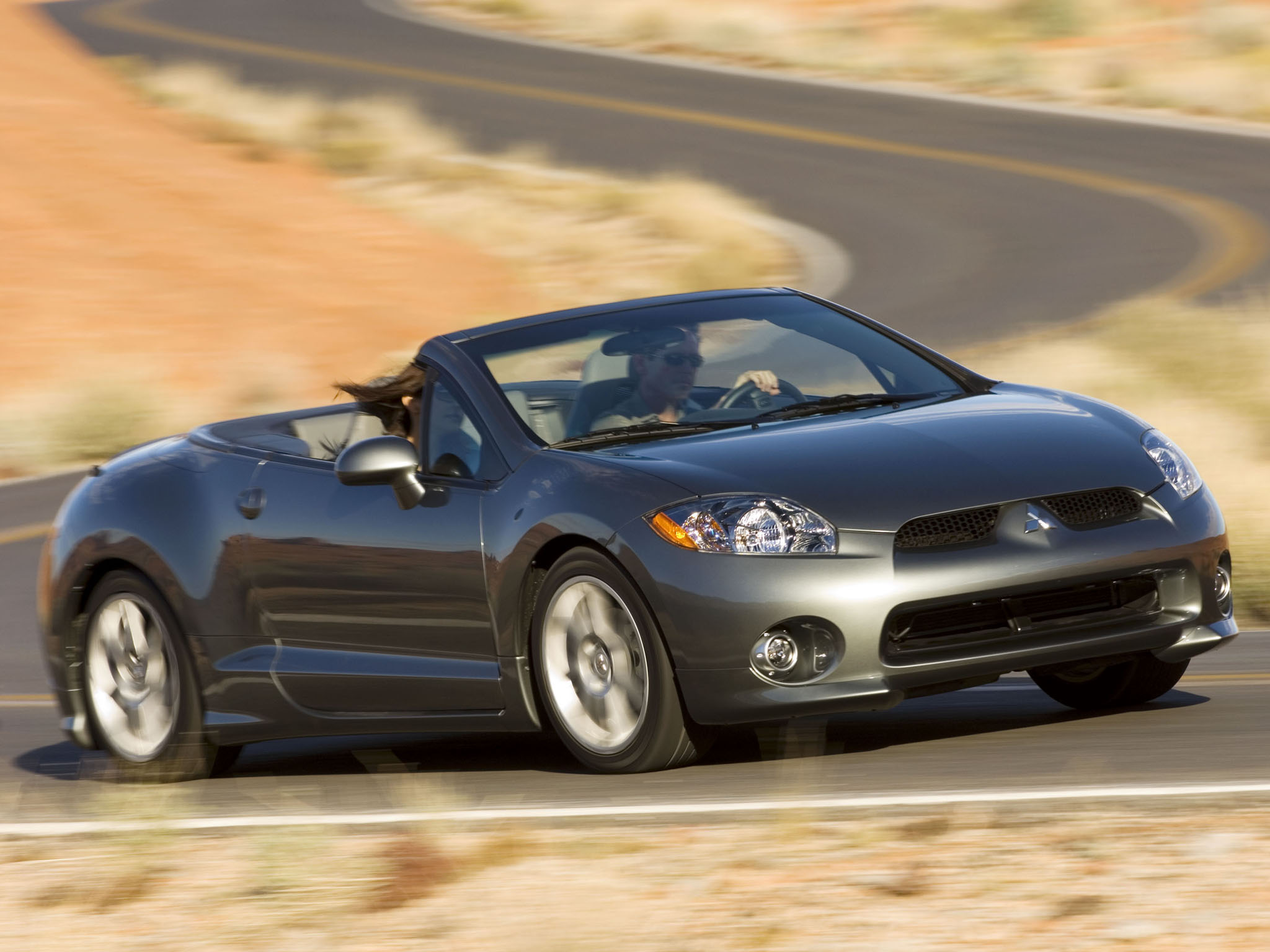 Page 5
The Mazda Miata is shaping up to be a strong contender any time the words "fuel economy" and "sporty" are put together. Why not? Its engine puts out plenty of power for fun, but is restrained in its consumption of premium gas. The lightweight chassis is great for handling, and the styling is perfect for people who want to be seen.
$2,708 22 mpg /27 mpg /24 mpg (with five-speed automatic transmission)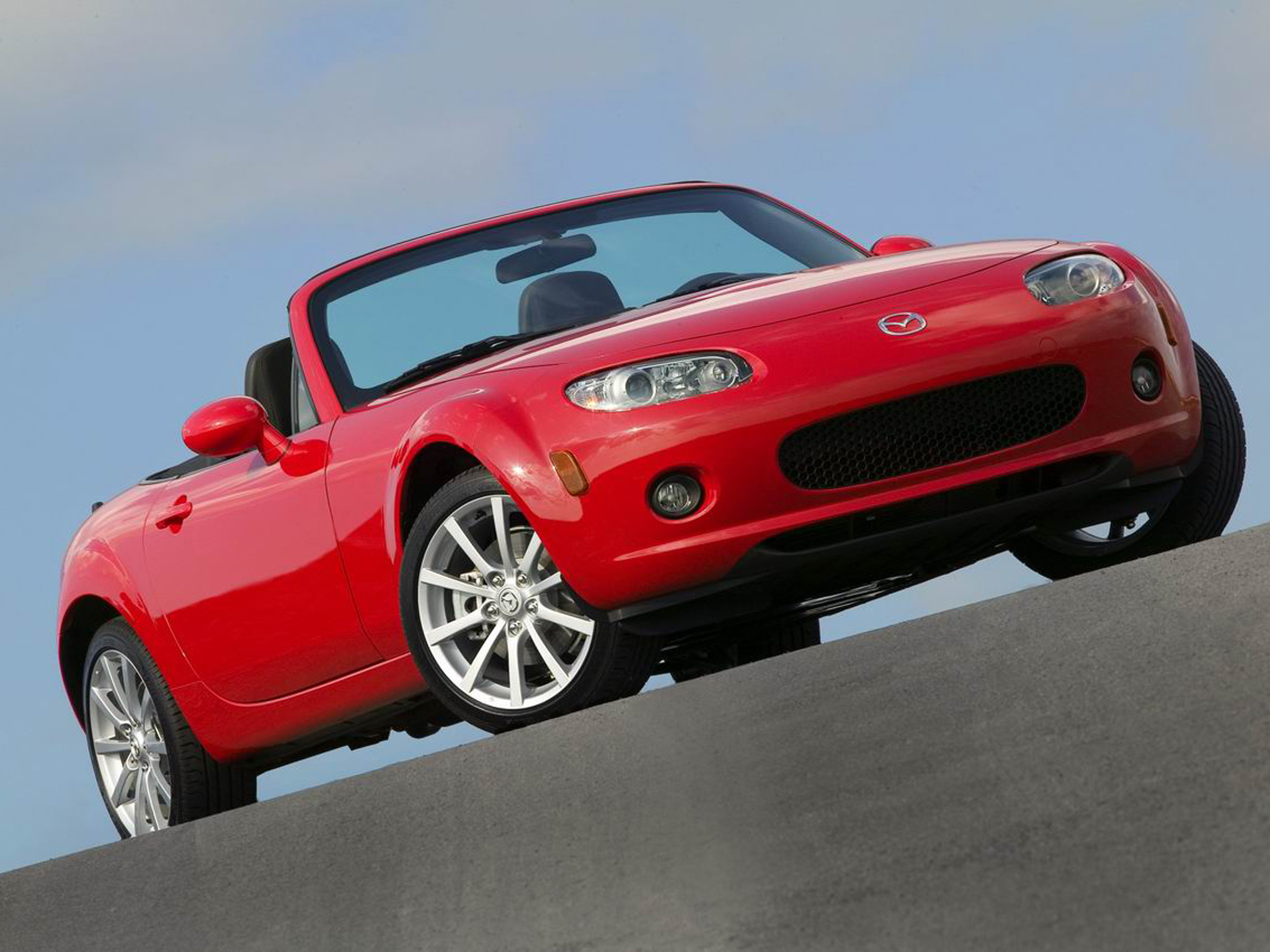 Page 6
The 2008 Audi A4 Cabriolet is not a cheap car to buy: It costs nearly $40,000 to start, and once you start adding options the price climbs fast enough to give you altitude sickness. Still, it's a good-looking and fun car, and with good fuel economy from each gallon of premium, at least you'll only have to worry about your car payment, and not your gas mileage, gas card or gas prices.
$2,708 21 mpg /30 mpg /24 mpg (with continuously variable automatic transmission)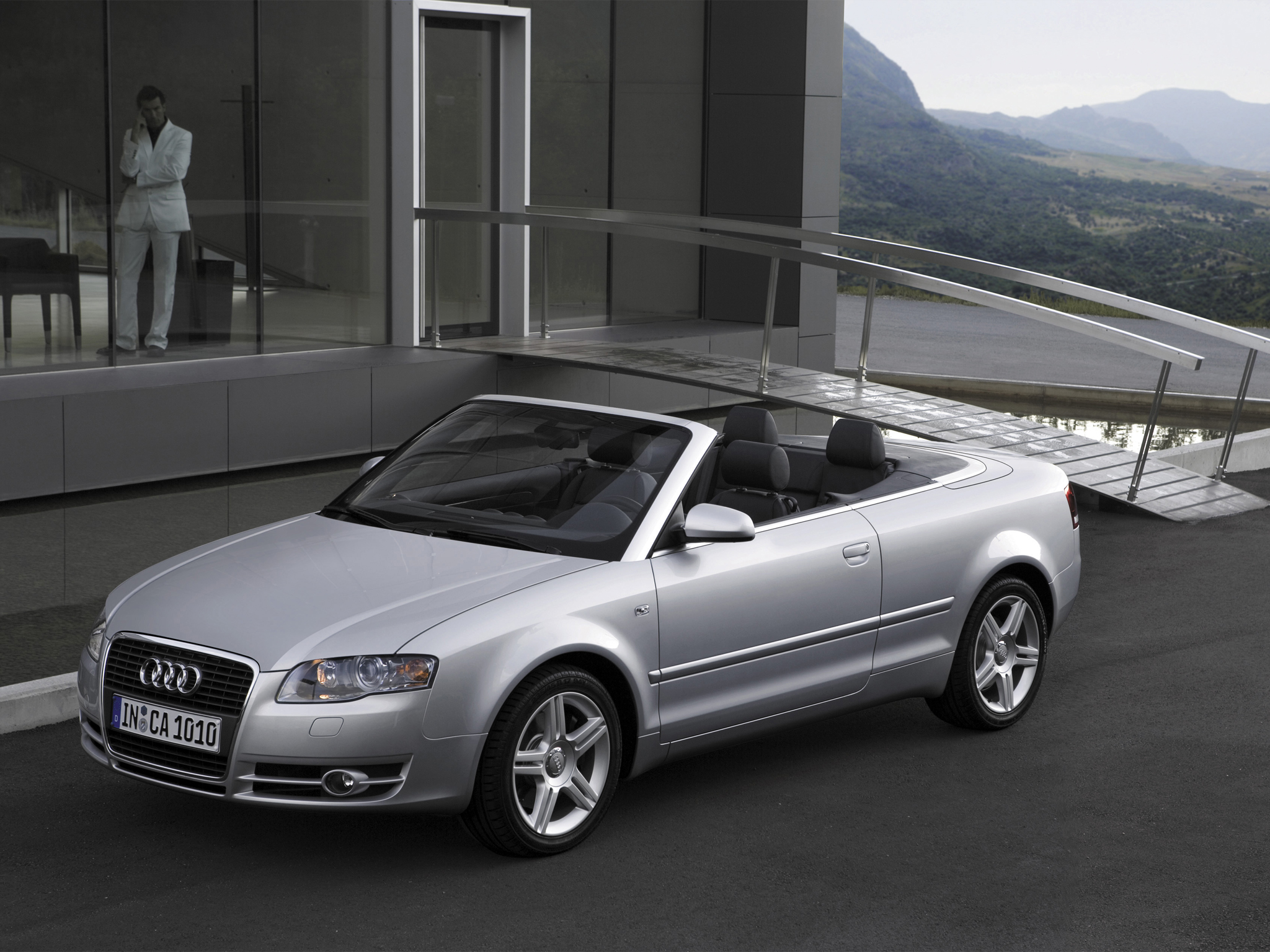 Page 7
When it first debuted earlier this decade, the Hyundai Tiburon was a nice piece: sporty, fun to drive, good power and sharp looking. It is still many of those things, but the competition has caught up and passed it. Still, for less than $17,000, you can have a good-looking coupe and good fuel economy, not a bad combination.
$2,675 20 mpg /28 mpg /23 mpg (with five-speed manual transmission)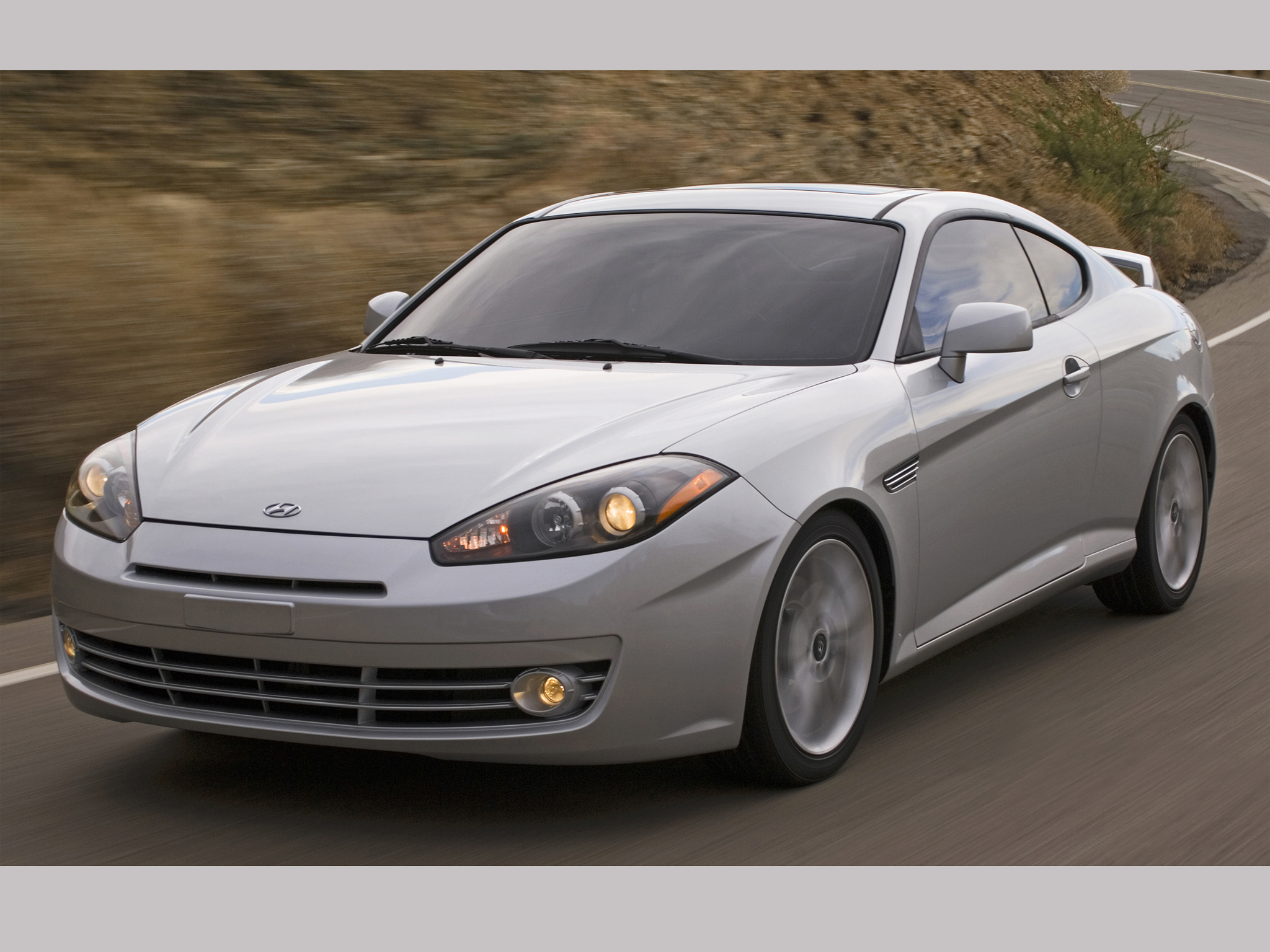 Page 8
The Mitsubishi Eclipse Spyder appears earlier in this list, and the ability to drop the top on a car usually improves its standing in rankings. However, convertibles add weight, and weight hurts fuel economy, which is why the coupe appears higher on this list even though it has the same drivetrain.
$2,675 20 mpg /28 mpg /23 mpg (with five-speed manual transmission)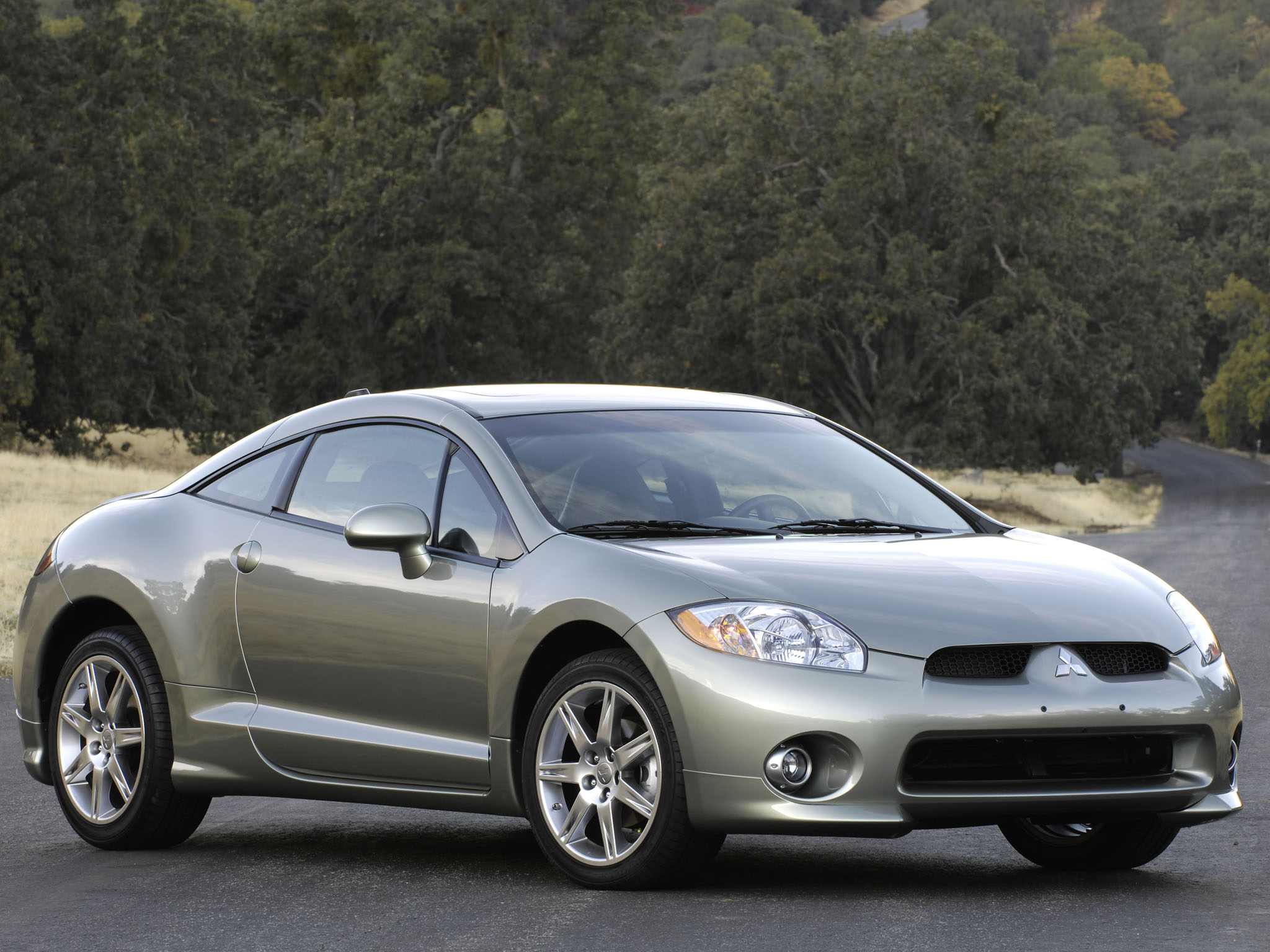 Page 9
A Lotus? Third place on a list of fuel-efficient cars? You bet, and you can thank the premium-fuel sipping Toyota-sourced engine for its high ranking here. The Lotus Elise is not for everyone. Its light weight makes it fun to drive, but the Elise is also tiny, noisy and cramped. Yet it's a giant killer, and can whip much more expensive and powerful cars around a track, and nail them on fuel economy, too.
$2,675 21 mpg /27 mpg /23 mpg (with six-speed manual transmission)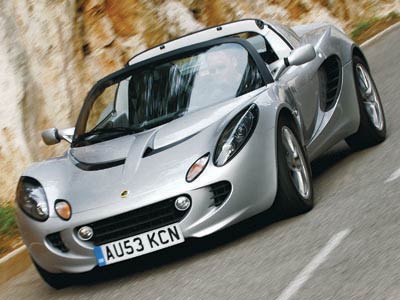 Page 10
The Audi TT traded in retro-flair for modern lines in its second generation, yet it's still a car you can't ignore. It goes, stops and turns better than ever, and we love the dual-clutch automated manual transmission as much as the fuel-sipping engine itself. We just wish it drank regular gas instead of premium, but you can't have everything.
$2,598 22 mpg /29 mpg /25 mpg (with six-speed automatic transmission)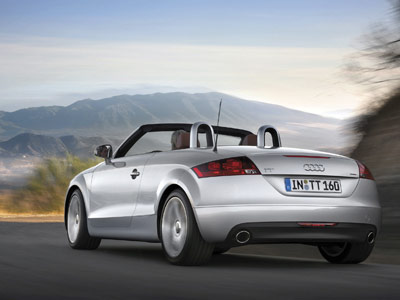 Page 11
If you don't have quite enough cash on hand for the 2008 Audi TT Roadster, the TT Coupe is a fine car, with plenty of room for two people and their stuff, thanks to the hatchback design. Sure it's expensive, but you can comfort yourself by knowing that you're getting a good mileage return on every drop of premium fuel you put in the tank.
$2,501 23 mpg /31 mpg /26 mpg (with six-speed automatic transmission)
By Keith Buglewicz Photo credit: Staff and automakers