Not all small cars are created equal, so if fuel economy is your priority, we have you covered.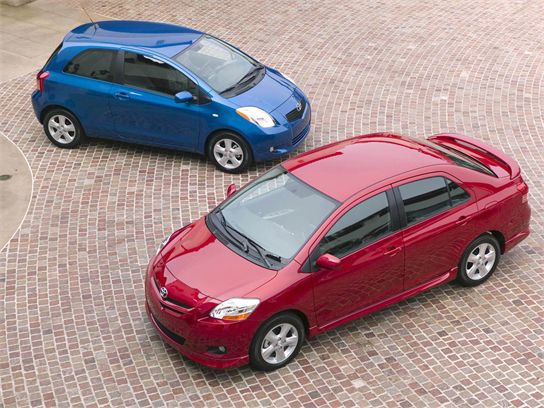 With small car sales on the rise thanks to the gas pump blues, we decided it was time list the top 10 fuel-efficient small cars by annual fuel cost. We started with the EPA's annual fuel cost ratings, which reflect the current national average gas price and assume 15,000 miles divided between 55 percent city and 45 percent highway. We picked the highest-mileage transmission choice available in a given car; hybrids were counted separately. When annual fuel cost was the same, we looked for a net gain between city and highway efficiency, and ultimately used our star ratings – a quick look at our opinion on each vehicle – as a tiebreaker.
By Keith Buglewicz Photo credit: Staff and the automakers
Page 2
It's not surprising that the Hyundai Accent and Kia Rio have the same ratings. After all, they share the same engine, transmission, and underlying platform. Still, the little Hyundai has its own personality, with subdued styling, a comfortable ride and a surprising amount of content for the money. Plus, like the Kia, it has that awesome 10-year/100,000-mile powertrain warranty. The fact the Kia's slightly more fun to drive gives it an advantage in our book.
$2,111
27/32/29 (with a five-speed manual transmission)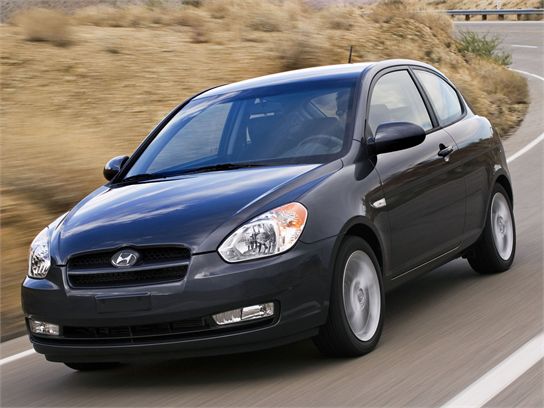 Page 3
The Rio is the smallest and least expensive Kia you can buy. However, it's not a stripped-down penalty box, as it features a better-than-expected interior that is also comfortable and quiet. Sure, it's not too powerful, and the rear seat is a little cramped, but hey, that famous Kia warranty's got your back.
$2,111
27/32/29 (with a five-speed manual transmission)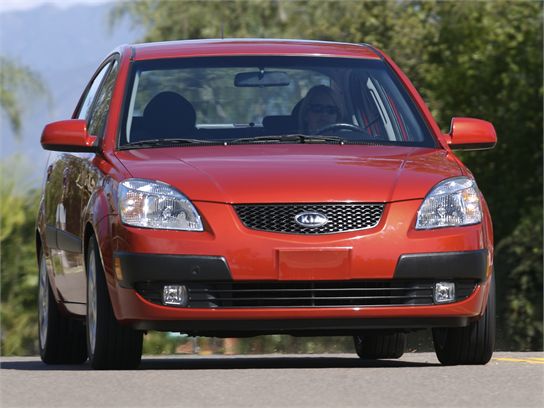 Page 4
Get past the "little deviants" marketing hype with its sheep-eating gargoyles, and the Scion xD is a decent little hatchback with some pretty darn good fuel economy numbers. It does this while still having good power and offering lots of standard features at its price. However, we were disappointed by the lack of engine refinement, and we think there are more comfortable cars out there at this price or even lower.
$2,111
27/33/29 (with a five-speed manual transmission)

Page 5
The Honda Civic was the best selling vehicle in the U.S. in May, 2008. Not surprising, when you consider the list of the Civic's virtues. It looks good, drives exceptionally well, comes with a great list of standard equipment, and delivers impressive fuel economy. The only problem with the Civic is that because of demand, you may have a little trouble finding the exact one you want, and dealers sometimes don't allow a lot of wiggle room on the price.
$2,111
26/34/29 (with a five-speed manual transmission)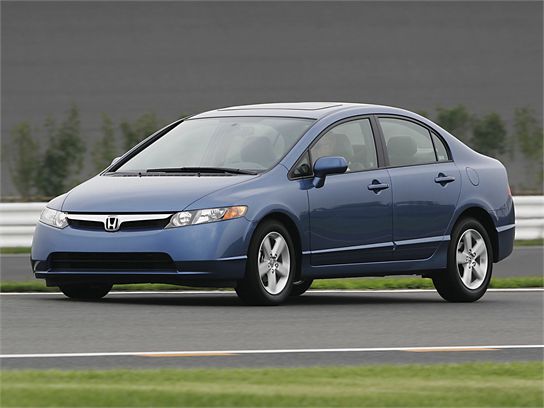 Page 6
The Versa is available with a surprising amount of equipment, such as keyless entry and pushbutton start, and an interior upgrade package that really makes a difference. Yet even if you opt for the base model, you get a reasonably powerful four-cylinder engine, a huge back seat, and a comfortable ride.
$2,111
27/33/29 (with a continuously-variable automatic transmission)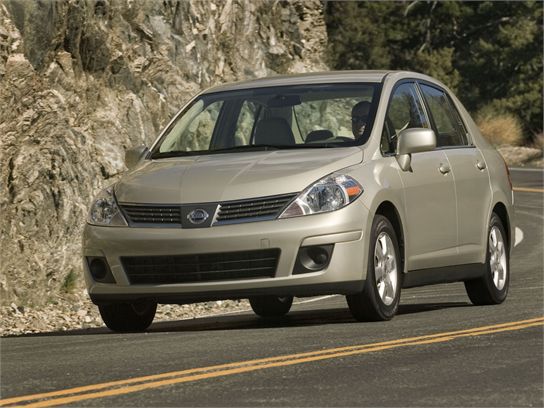 Page 7
Even the base Mini Cooper is all about fun. You only need to wind the car to redline once to really appreciate it, not because it's going to thrust you into your seat, but because it's just so willing to rev. The short-throw manual is fun to shift, the handling and steering are precise, and the fuel economy is actually outstanding. So why is it in fifth place here? Because Mini recommends premium fuel for its little wagon.
$2,024
28/37/32 (with a six-speed manual transmission)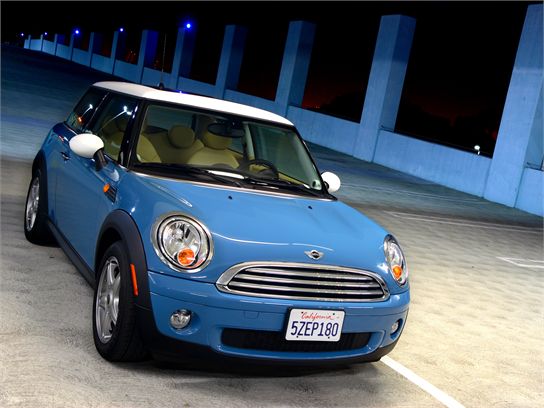 Page 8
The Fit is a tough act to follow in the subcompact market if you're someone who enjoys driving. It makes excellent use of its limited interior space, it's fun behind the wheel even though it's not very fast, and it has the cleverest rear-seat folding mechanism we've seen. There's a new Fit coming soon, with possibly even better fuel economy figures, but that's no reason to pass up the current model.
$1,977
28/34/31 (with a five-speed manual transmission)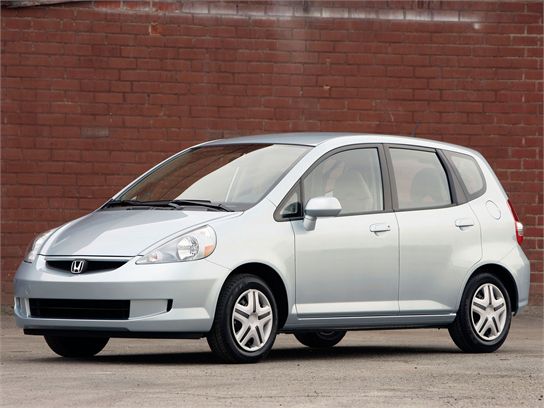 Page 9
Not many people get excited about the Corolla, but that doesn't matter: It's still one of the best selling cars in the U.S. That's thanks to the car's overall goodness, which combines its interior packaging, exterior style, comfortable and quiet ride and excellent fuel economy. Come to think of it, with gas costs what they are, refinement and economy are pretty darn exciting.
$1,977
28/37/31 (with a five-speed manual transmission)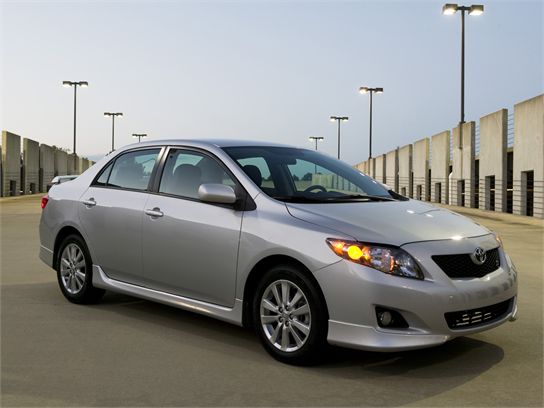 Page 10
While the Yaris gets great fuel economy, we're not overwhelmed by the car itself. It's a little odd looking, especially in hatchback form, and the interior is a noisy place to be. Still, you get a lot of car for your money, it offers up generous storage space for today's loaded-down youths, and of course, it's one of the most efficient rides this side of a hybrid.
$1,916
29/36/32 (with a five-speed manual transmission)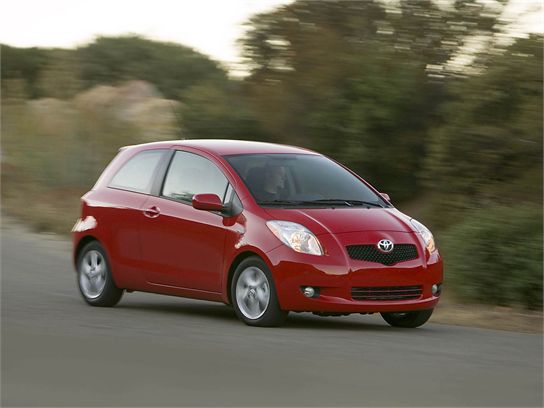 Page 11
Is the Civic Hybrid a ringer? Maybe, but it is also the most fuel efficient small car on the market. Yes, we know the Civic is already listed here, but we think customers put hybrids in a separate category in their minds, so we did here, too. With the Civic Hybrid, you get all the drivability of the regular Civic, but with a huge increase in gas savings.
$1,457
40/45/42 (with a continuously-variable automatic transmission)