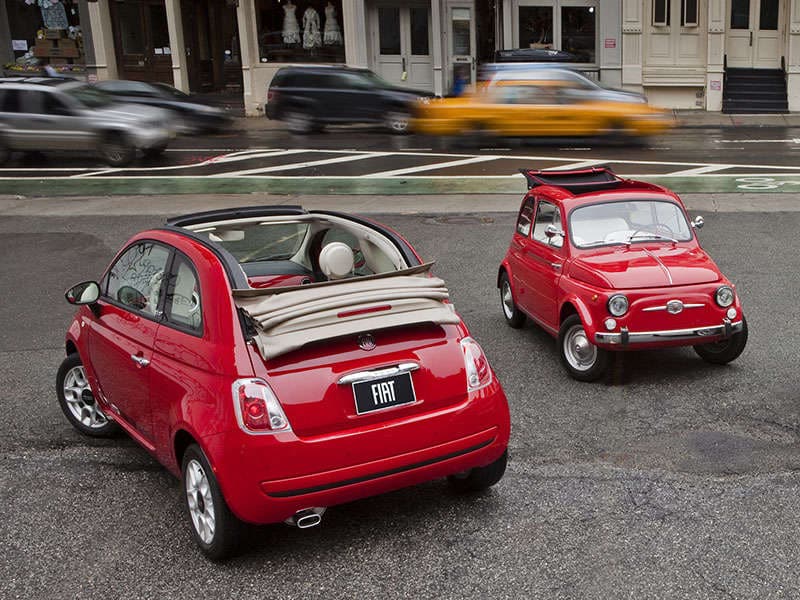 2010/2011 fiat 500 comparison
Since being reintroduced to the North American market in late 2010/early 2011, the quirky Fiat 500 has tempted us with delicious-sounding off-beat colors such as "Mocha Latte" and titillated with steamy commercials. In just a few years, no less than twelve special editions have been introduced, and these are our top ten, in no particular order.
Top 10 Fiat 500 Special Editions
The Abarth marque originally comes from a performance and racing company formed by Carlo Abarth and Armando Scagliarini in 1949, then bought outright by Fiat in 1971 to become Fiat's racing division. It's not just a sinister looking scorpion badge slapped on a factory 500 with some cosmetic changes - the 2014 500 Abarth races around with a turbocharged four-cylinder, five-speed manual transmission, and Pirelli tires. Owners can also opt to participate in various Abarth Track Experience dates.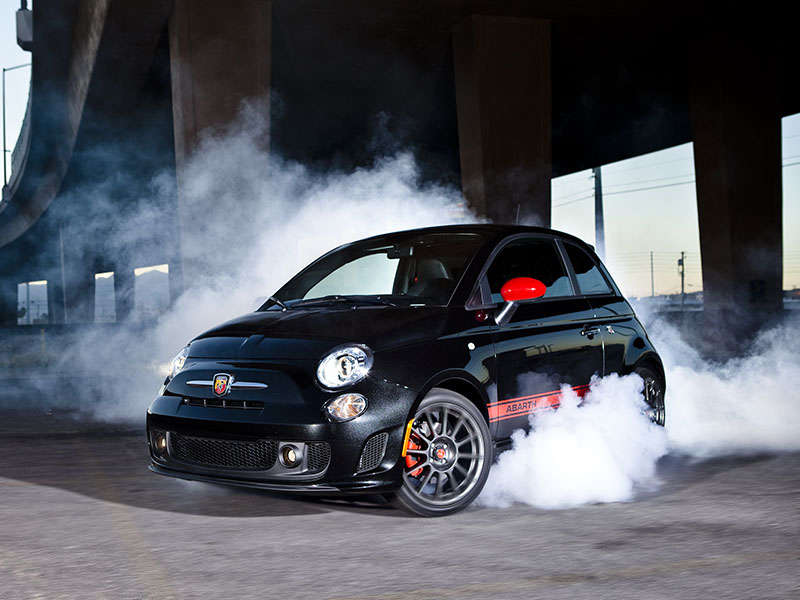 Photo by Chrysler
For driving around al fresco, Fiat first introduced the Fiat 500 Cabriolet at the 2011 New York International Auto Show. The 2014 500c is available with both an automatic and five-speed manual transmission.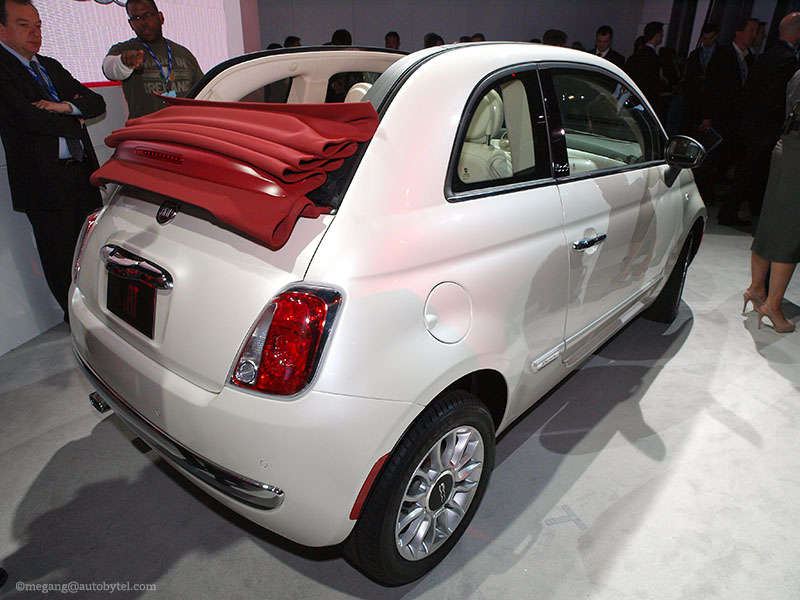 Photo by Megan Green
Fiat debuted the limited-edition Cattiva in August 2013 at the Concorso Italiano during Monterey Car week. Meant to be the "naughty" girl or boy of the Fiat line-up, the factory-tined Cattiva adds a bit of flash to the 500 with a rear spoiler, painted aluminum wheels and a black roof.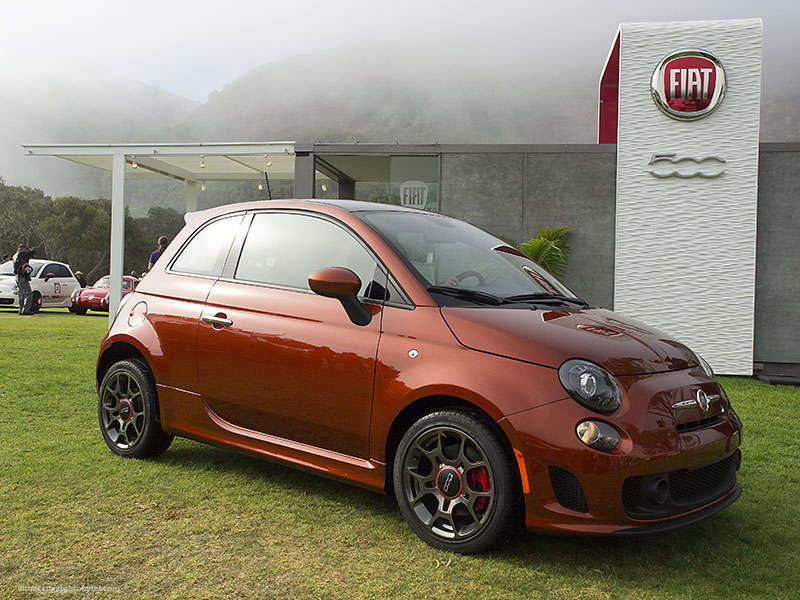 Photo by Megan Green
Launched with the Cattiva was the Fiat 500c GQ edition. With an exterior featuring larger intakes geared towards performance, the interior of the GQ edition was wrapped in leather and was given special sport seats with GQ badging galore.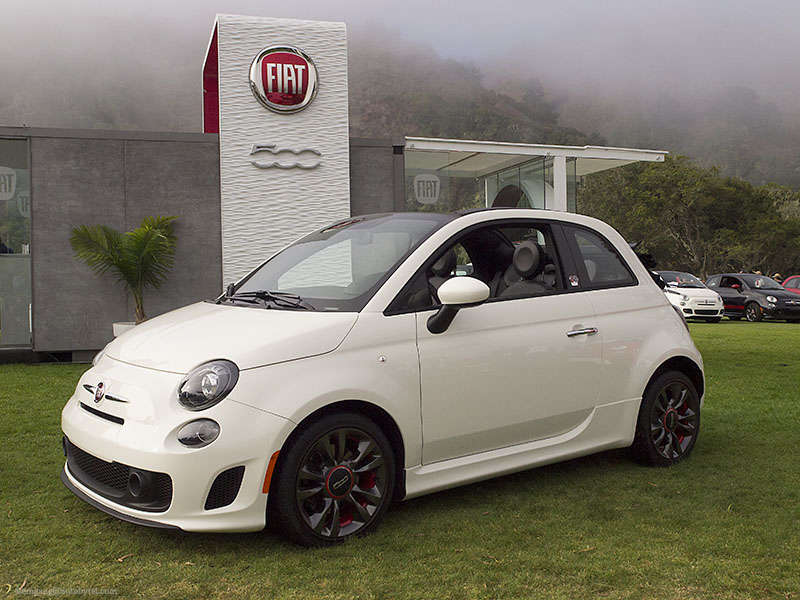 Photo by Megan Green
750 2012 FIAT 500 Pink Ribbon cars were offered in a limited edition to benefit the Breast Cancer Research Foundation. Featuring a pink stripe and the pink ribbon accenting the "500" logo, the key fob also featured the pink ribbon. Fiat donated $1000 per Pink Ribbon edition sold to the foundation, promising a minimum of $50,000.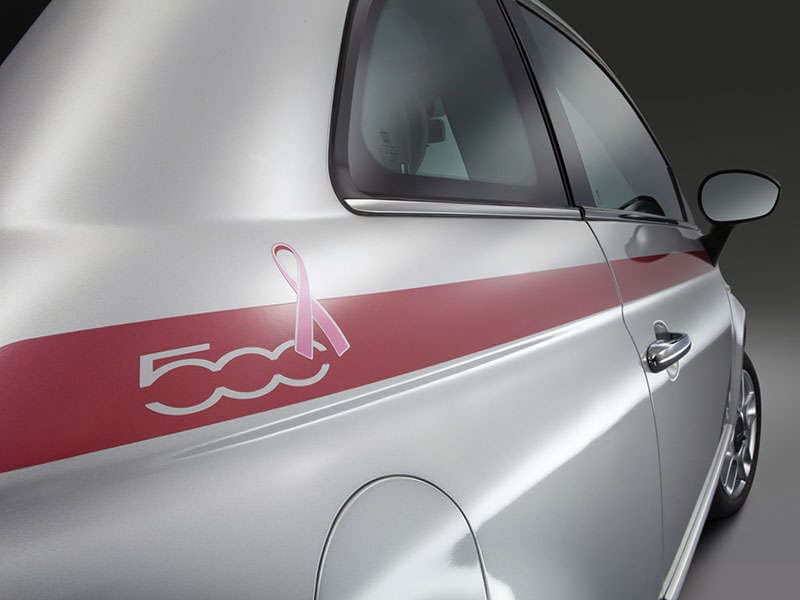 Photo by Chrysler
Iconic Italian fashion design meets the modern automobile in the Fiat 500 Gucci Edition with a tri-color stripe, leather accented interior, and the all-important Gucci label.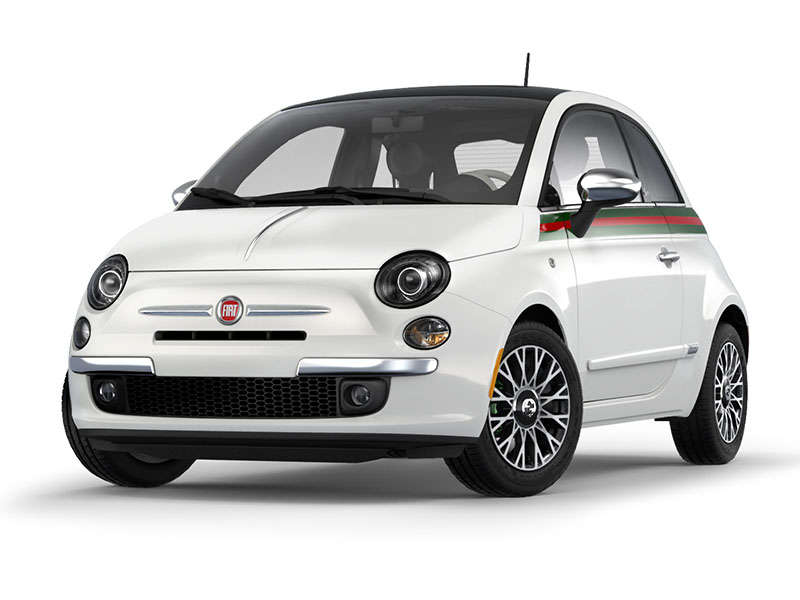 Photo by Chrysler
The 1957 Edition celebrates 57 years of the Fiat 500, being offered in three classic colors - green (Verde Chiaro), white (Bianco), and the light blue (Celeste) pictured here. Most notably, the 16-inch wheels match the body color as well as featuring a retro Fiat badge.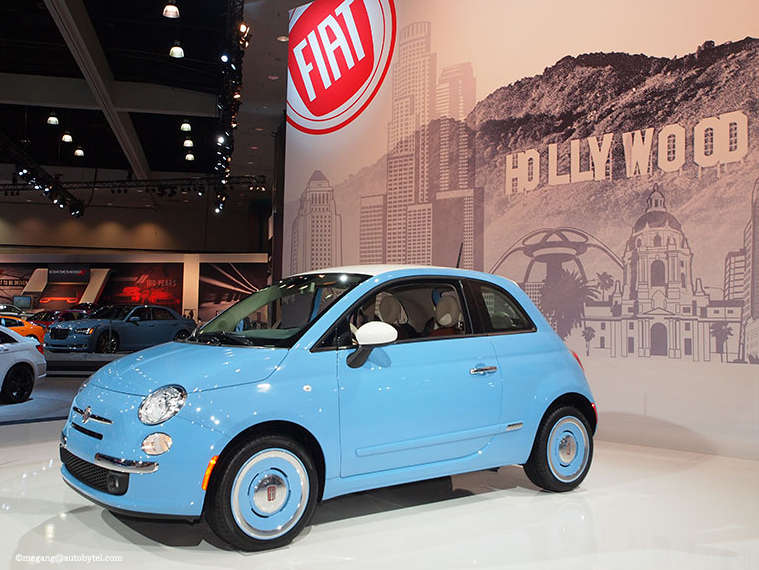 Photo by Megan Green
The Fiat 500L is a beefier 500 with four doors and extra room to seat five people. The "Trekking" version comes with larger 17" wheels with all-season tires and fog lamps.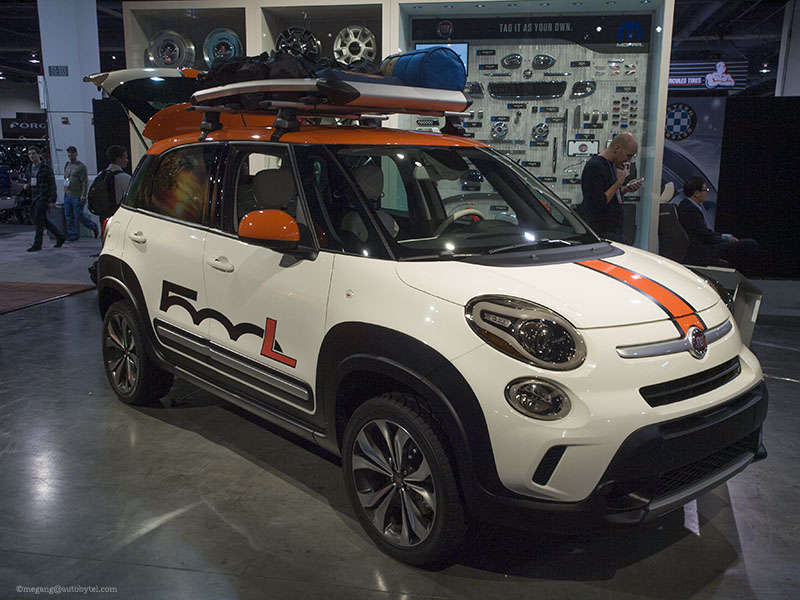 Photo by Megan Green
Another addition to the family is the 500e, an all-electric Fiat 500 with regenerative braking and a range of over 80 miles. With purchase of the 500e is an option to enroll in the 500e Pass Program, which allows for twelve days of rentals with approved companies for longer trips within three years of purchase.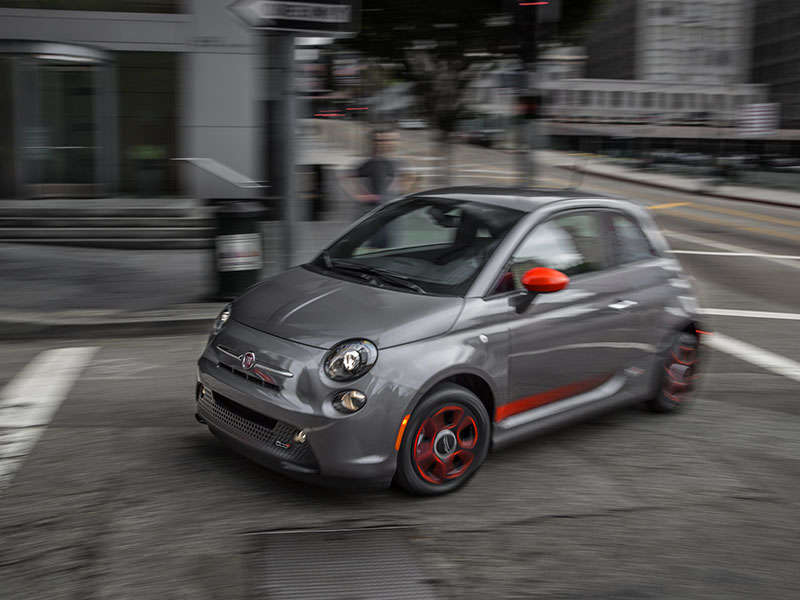 Photo by Chrysler
In July 2014 at the Vans US Open of Surfing in California, the 500L Vans Design Concept was revealed. Vans design accents such as a checkerboard roof are featured, as well as the clever addition of the Vans Waffle Sole texture to the pedals and grille.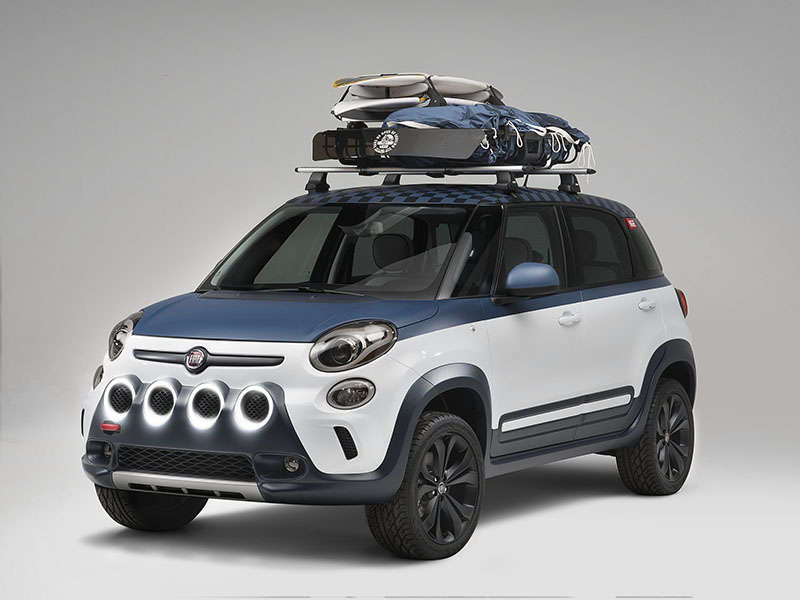 Photo by Megan Green