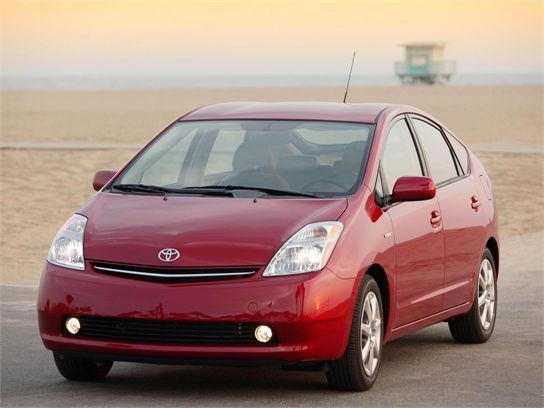 A family sedan can be your best friend, just like a dog. But there are good dogs, like Lassie saving Timmy, and bad dogs, the kind that rip up the furniture and tear the garden apart. Here then is a list of 10 well-behaved midsized sedans, ranked by annual fuel cost, because when it comes to cars, no one wants to buy a dog that drinks too much gas. In compiling our list, we took EPA ratings, 15,000 annual miles – 45 percent highway, 55 percent city driving – and a price of $3.51 per gallon of gasoline into consideration, then picked the ones we recommend. Or, make your own list here…
By Staff Photo Credit: Staff, Automakers
Page 2
Pontiac's midsize sedan, with its 3.5-liter, V-6 engine and four-speed automatic transmission isn't quite as sporty as the automaker wants us to believe, but as a family hauler it gets the job done. Engine output is 219 horsepower and 219 lb.-ft. of torque. Handling is decent, the audio, climate and other controls are intuitive, though the driver might not be as comfortable as in other sedans.
18/29/22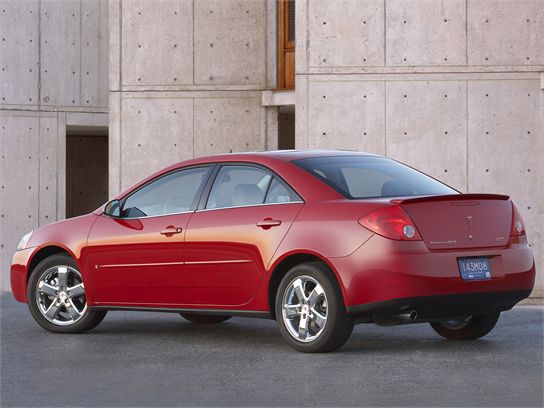 Page 3
Psssst, this version of the Passat is turbocharged. That's right, a dash of fun with the frugality. With a 2.0-liter, four-cylinder engine producing 200 horsepower and 207 lb.-ft. of torque fed through a six-speed manual, this VW serves up a nice interior and smooth ride. While the manual gearbox is standard, an automatic is available but nicks the mileage a bit.
21/29/24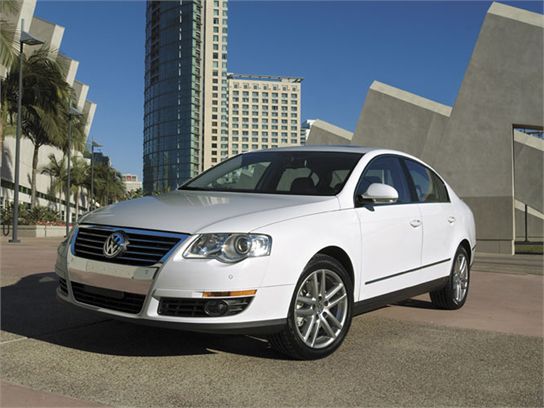 Page 4
Slotted between the compact Focus and the larger Taurus, the Fusion easily meets the needs of a small family. It does trade economy for power, although the 160 horsepower and 156 lb.-ft. of torque produced by the 2.3-liter, four-cylinder engine are enough for the daily commute. Best fuel economy is achieved with the five-speed manual transmission.
20/29/23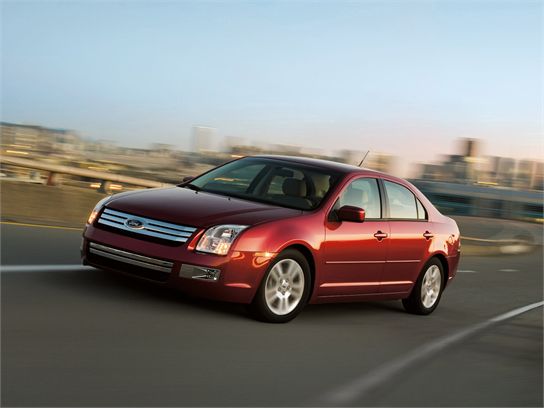 Page 5
Mazda trims off a little "zoom" from the same 2.3-liter, four-cylinder engine used in the Fusion and ups the mileage. It's only 156 horsepower and 154 lb.-ft. of torque instead of the Ford's 160 and 156 respectively, but good for almost a $100 of gasoline a year. Double wishbone front and multilink rear suspension provide spirited handling. Mileage is the same with either transmission.
21/28/24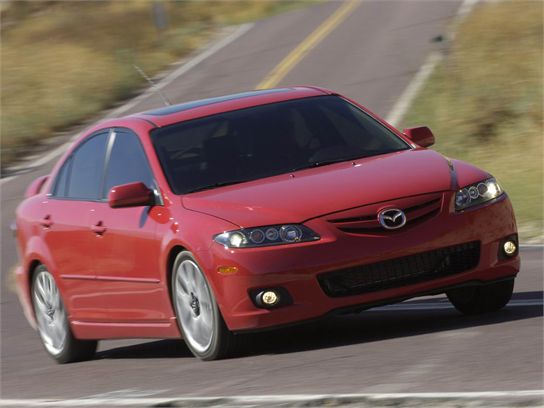 Page 6
Honda's venerable sedan has always been frugal, especially with the four-cylinder engine. This year's 2.4-liter version produces 177 horsepower and 161 lb.-ft. of torque. Even the base trim level comes with a lot of standard features, including audio controls on the steering wheel and a six-speaker, 160-watt audio system. The manual gearbox model is easier on gas than the automatic.
22/31/25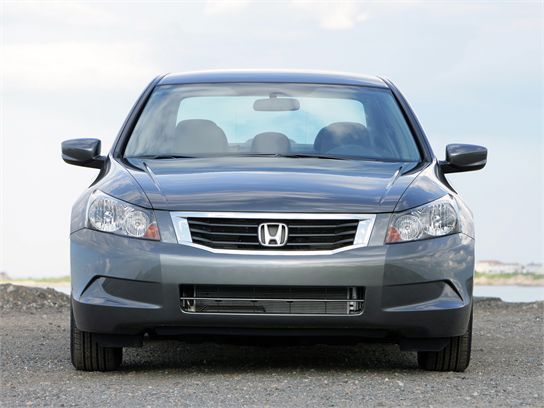 Page 7
With the lowest starting price here, the Spectra is quite the bargain. Drivetrain warranty is 10 years or 100,000 miles. The four-cylinder engine produces 138 horsepower and 136 lb.-ft. of torque. Interior materials are nicer than the price suggests, and it's nimble and utilitarian. We found the seats wanting and excessive engine drone at 75 mph or higher, but for a commuter car those might not be deal breakers.
23/30/26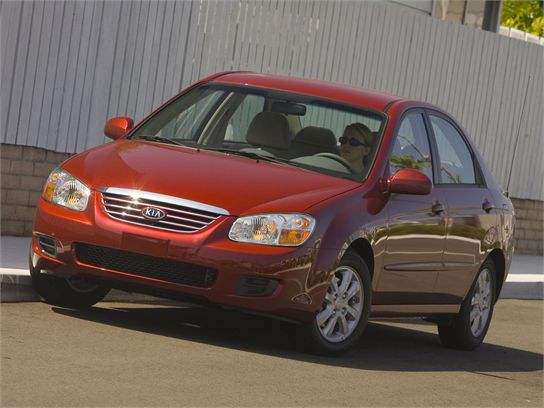 Page 8
Much praise has been heaped on the new Malibu, and it's well deserved. Chevy has made a car worth consideration. Hybrid power comes from a 2.4-liter, four-cylinder engine and electric motor. Output is 164 horsepower and 159 lb.-ft. of torque fed through a four-speed automatic. A much-improved interior features sophisticated fun touches, such as modern gauges and mood lighting.
24/32/27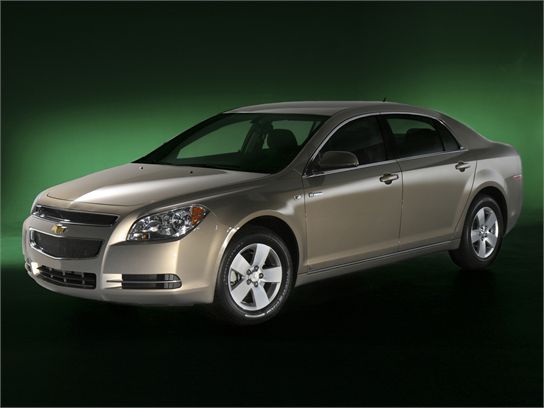 Page 9
Hyundai, as we've said many times, has come a long way from its rocky entry into the U.S. Improvements in quality and reliability have brought respect and buyers to the Korean automaker's vehicles. Case in point: the Elantra. With a 2.0-liter, four-cylinder engine producing 132 horsepower and 133 lb.-ft. of torque, places it third in a tough field. Six airbags and the seats are supportive and comfortable.
25/33/28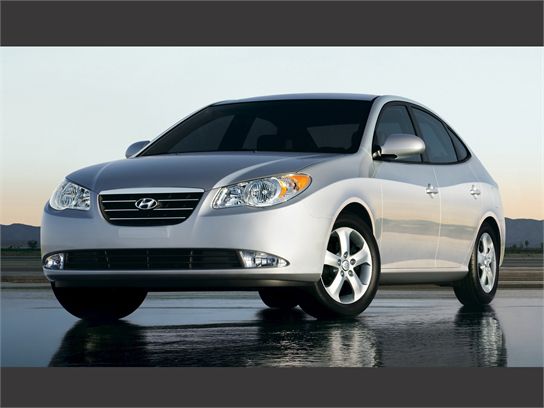 Page 10
Nissan's Altima sedan has proven to be one of the company's more popular models. Equipped with a 2.5-liter, four-cylinder engine, assisted by an electric motor, this hybrid gets mileage north of 30 mpg. With 158 horsepower and 162 lb.-ft. of torque most drivers won't be wanting for power in their daily excursions. We like the upgrades inside and out in with the latest model, but found trunk space limited.
35/33/34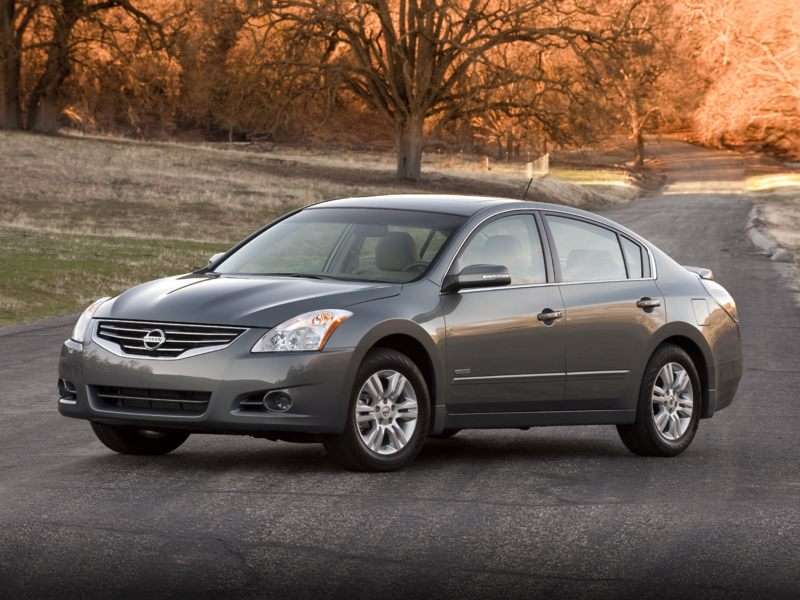 Page 11
The reigning champion is back. Perhaps one of the clean diesels will dethrone it, but for now the Prius costs less to operate for a year than any other family sedan. You have to get over the practical but frumpy styling. Do that, and your reward is mileage in the 40s and a roomy interior. The 1.5-liter, four-cylinder engine and electric motor produce 110 horsepower and 82 lb.-ft. of torque.
48/45/46