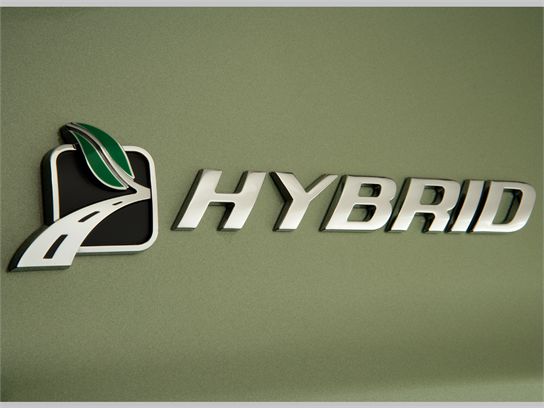 We Americans love convenience. That means we love SUVs, because big vehicles that can haul lots of people and stuff…well, that's pretty convenient. What we don't like are high gasoline prices, and unfortunately, SUVs aren't very fuel convenient – so to speak. So in the interest of balancing the two, we bring you a list of the 10 cheapest 2008 utility vehicles to own, based on annual fuel cost. In compiling our list, we took EPA ratings, 15,000 annual miles – 45 percent highway, 55 percent city driving – and a price of $3.51 per gallon of gasoline into consideration, then picked the ones we'd recommend as experts. We also threw in a surprise at the end.
By Staff Photo credit: Staff, Automakers
Page 2
With an interior design that provides creature comforts in place of work-truck accommodations and a passenger car ride, the Acadia blends SUV style with minivan functionality. Powered by a 3.6-liter, six-cylinder engine mated to a six-speed automatic transmission, the front-wheel drive Acadia is bigger than the other crossovers on our list: It carries eight passengers or a lot of cargo.
16/24/19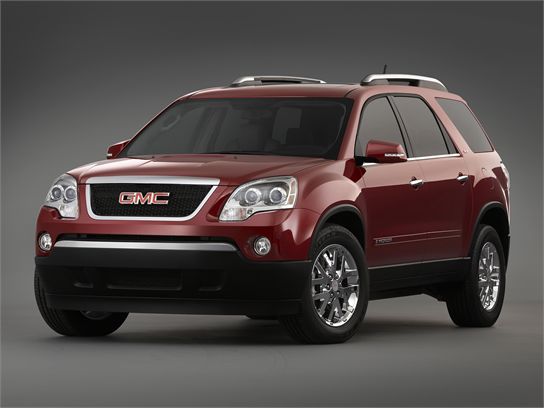 Page 3
The Santa Fe combines practical size with top marks in crash tests. Powered by a 2.7-liter, six-cylinder engine, the Santa Fe comes in either front- or all-wheel drive. The front-drive, automatic transmission SE is rated here. All in all, the little Santa Fe is no longer so little. It's grown up, with more room, more power, a more sophisticated style, and a fine interior full of nice touches.
18/24/20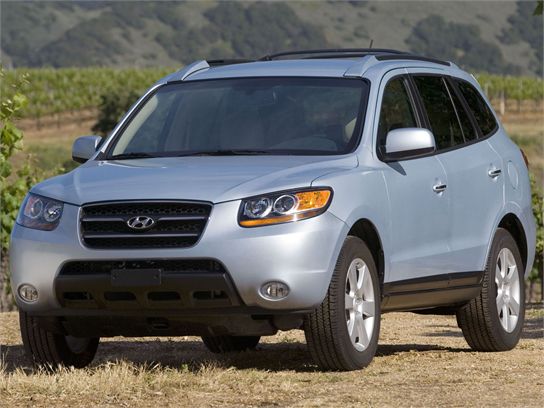 Page 4
Honda's boxy little crossover emphasizes utility more than many of its competitors. After all, the rear cargo area can be washed with a garden hose. The Element we rank here is the LX with four-wheel drive, powered by a 2.4-liter, 166-horsepower, four-cylinder engine and a five-speed automatic transmission.
19/24/21
Page 5
If all-wheel drive and a crossover that isn't too bulky fit the profile of your ideal vehicle, then Subaru has you covered with the Forester. With far less flash than many small suvs, this 'ute can take you across town or through the woods. The Forester is powered by a 2.5-liter, four-cylinder engine, and the model ranked here has a five-speed manual gearbox. Besides, Subarus aren't just for Vermonters.
20/27/22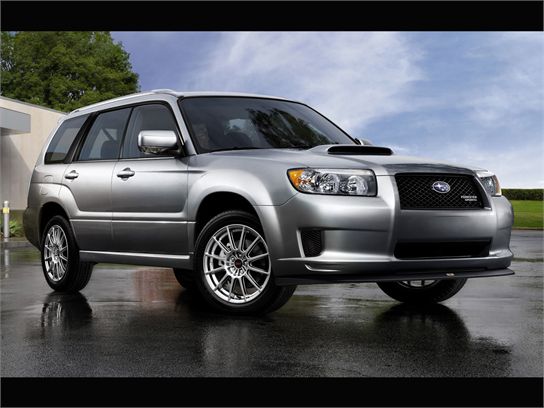 Page 6
When the CR-V first arrived 12 years ago, it was one of the original "cute utes." With the third generation the CR-V hasn't grown a lot bigger, but it has gained sophistication in both features and styling, and earns top marks in crash tests. The front-wheel drive model with a five-speed automatic transmission and 166-horsepower, 2.4-liter four-cylinder engine is rated here.
20/27/23

Page 7
The luxury crossover that makes this list is the hybrid version of the Lexus RX. Powered by a 3.3-liter, V-6 engine and electric motors front and rear. Time to 60 mph is 7.5 seconds with the mileage of an economy car. When one must watch one's spending on visits to the local purveyor of gasoline, a modicum of luxury is just recompense. In other words, leather seats and premium audio with your fuel savings is bitchin'.
27/24/25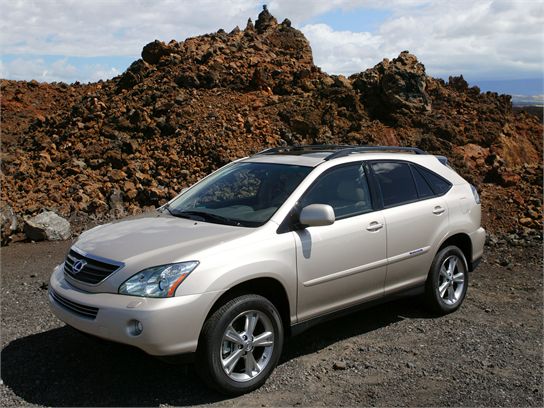 Page 8
The other original "cute ute," the RAV4 is now a vehicle that can carry seven passengers or haul a lot of cargo. The consensus is the new exterior styling is a big improvement. You can get a V-6, but the miserly version comes with a 2.4-liter, four-cylinder engine, front-wheel drive and four-speed automatic transmission. The third row isn't for adults, but for a family with small kids, the seating capacity is there.
21/27/24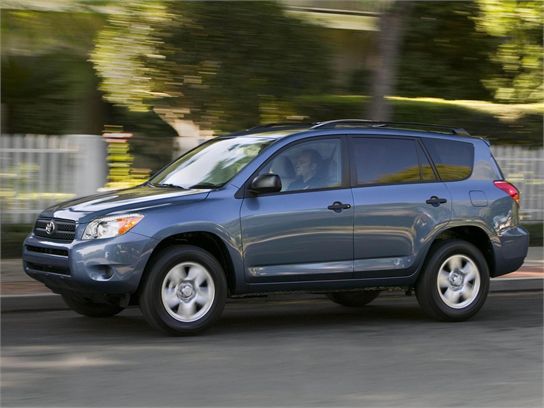 Page 9
Part of Toyota's three-vehicle hybrid lineup, the Highlander is powered by a 3.3-liter, V-6 engine that produces 209 horsepower and 212 lb.-ft. of torque fed through a continuously variable transmission driving all four wheels. Two trim levels are available and both carry the same EPA mileage estimates. The high level of sophistication the hybrid system is countered by a noisy interior on the highway.  
27/25/26

Page 10
The new Green Line gets a fresher exterior for 2008, but is still a mild hybrid with a 2.4-liter, inline-four cylinder engine, front-wheel drive and a four-speed automatic transmission. Five passengers and 29.2 cubic feet of cargo can ride together in the Green Line. The start-stop mode can be fussy on a hot days. The good news: a two-mode hybrid version arrives in 2009.  
25/32/28

Page 11
The Escape Hybrid was the first such SUV when introduced in 2004. Also sold as the Mercury Mariner Hybrid and the Mazda Tribute Hybrid; both scored the same EPA ratings. Power is supplied by a 2.3-liter, inline-four producing 133 horsepower and 124 lb.-ft. of torque. We have to admit that the Escape isn't our favorite vehicle, but the hybrid system adds value.
34/30/32