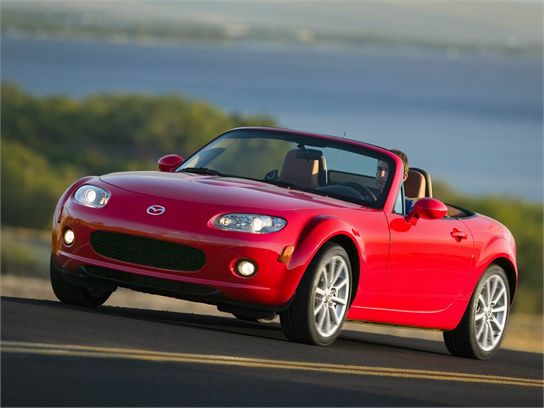 Summer's here, and while top-down motoring is fun, convertibles can be thirsty cars. So on with our list of the top 10 fuel-efficient convertibles by annual fuel cost. We started with the EPA's annual fuel cost ratings, which reflect the current national average gas price and assume 15,000 miles traveled annually, divided between 55 percent city and 45 percent highway. We picked the highest-mileage transmission choice available in a given car. When annual fuel cost was the same, we looked for a net gain between city and highway efficiency, and ultimately used our star ratings – a quick look at our opinion on each vehicle – as a tiebreaker.
By Keith Buglewicz Photo credit: Staff and the automakers
Page 2
If the Mini Cooper is all about fun, the turbocharged S model doubles it. And, if convertibles are twice as fun as coupes, then that means you get four times the entertainment behind the wheel of a Mini Cooper S Convertible as you do driving a base coupe. While Minis aren't much fun in the day-to-day grind, if you've gotta have the looks, at least you know you'll get every mile you can from your tankful of premium.
$2,696 21/29/24 (with six-speed manual transmission)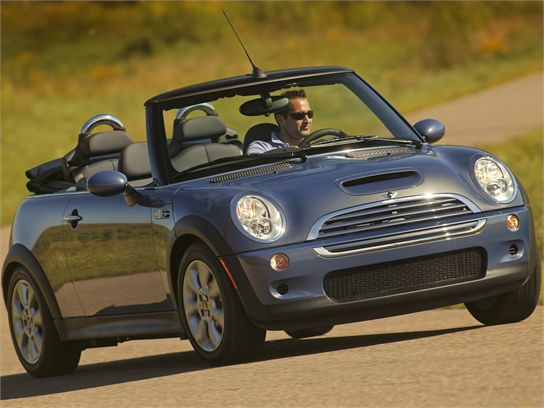 Page 3
Hey, we never said all the cars on this list were cheap to buy. At nearly $40,000, the Audi A4 Cabriolet is the most expensive car here, and when you start ticking options boxes, the price goes up dramatically. Still, the basic car is nicely equipped, you get a German luxury badge on the nose, and you save a few bucks at the high-octane pump as well.
$2,696 21/30/24 (with continuously variable automatic transmission)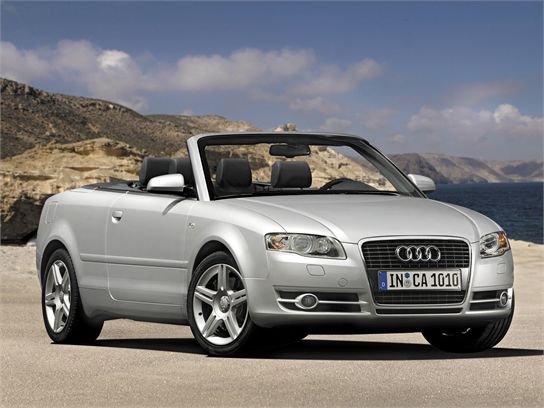 Page 4
The Mazda MX-5 Miata is a car that appeals to two groups of people. The first are die-hard sports car nuts who appreciate the MX-5's balance and handling. The second, well, if we spell out the female stereotype, we'll have a NOW protest at our front door. Regardless of who winds up driving the Miata, rest assured they'll be passing a lot of premium gas pumps.
$2,696 22/27/24 (with five-speed manual transmission)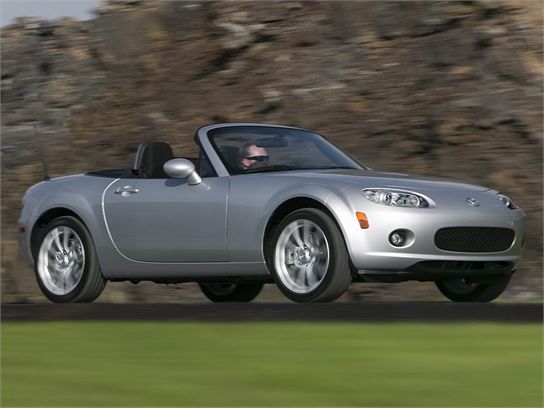 Page 5
Volkswagen, despite its best efforts, seems incapable of building a convertible that isn't easily described as "cute." The Eos is no exception, and despite the extremely clever top – not only does it fold completely, it also has a sliding sunroof – it's still cutesy, even if it isn't quite as cuddly as a New Beetle. Truth is, it's a blast to drive, so much so that the good fuel economy on each tank of premium is just a bonus.
$2,696 21/30/24 (with six-speed automatic transmission)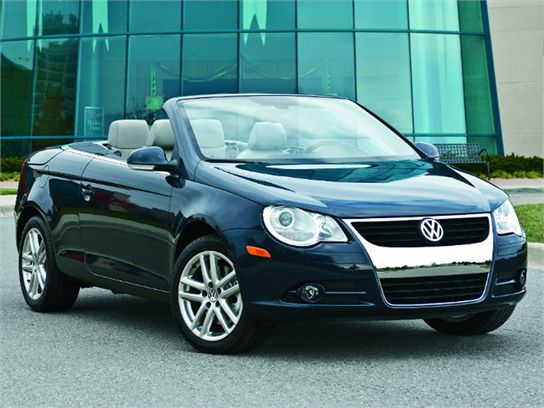 Page 6
The Chrysler PT Cruiser may not get much love these days, but there's no questioning that it makes a sharp little convertible. Besides, with the word "cruiser" in the name, how could Chrysler not make a drop-top version? With the base engine, you get good fuel economy as well, and it's one of the few cars on this list that's happy with regular unleaded.
$2,662 21/26/23 (with five-speed manual transmission)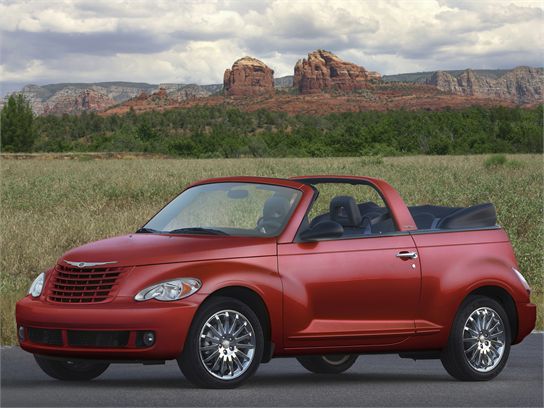 Page 7
We're not going to lie to you: The Chrysler Sebring Convertible is not our favorite car. It's sibling boasts a badly-appointed interior with cheap-feeling materials, a driving experience that's actually worse than some boats, and an engine that sounds like it's about to explode. However, if you're looking for a convertible that can seat four comfortably and have a variety of soft and hard tops to choose from and want to get decent fuel economy on a tank of regular, well, here you go.
$2,662 20/29/23 (with four-speed automatic transmission)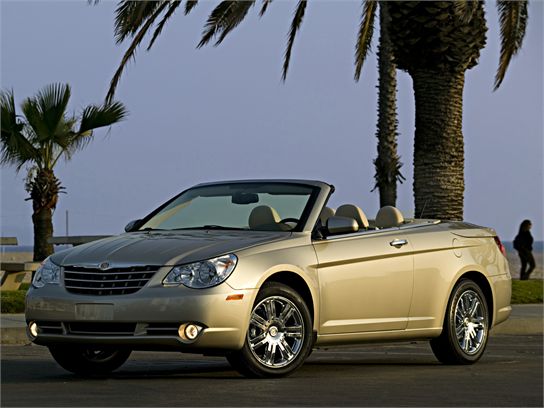 Page 8
The Volkswagen New Beetle Convertible is so cute that it could be the good-guy creature in a Steven Spielberg movie. Undoubtedly, this is a good chunk why it does so well with image-conscious types, as the car is not particularly practical. There's little trunk room, it's outclassed in handling and power by many other cars, and it's also quite a bit bigger than you think. But hey, you can go a long way on a thankful of regular unleaded, so what the heck.
$2,662 20/28/23 (with five-speed manual transmission)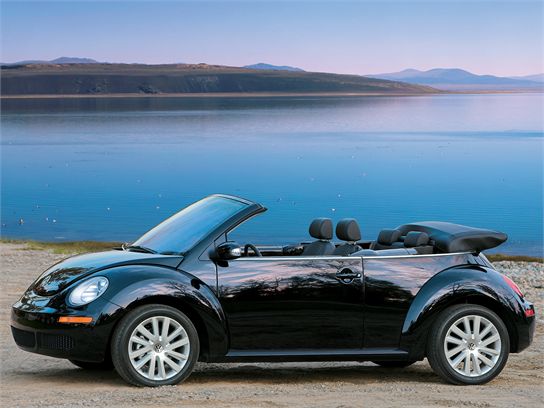 Page 9
The TT is a styling icon, and the convertible version is just one of those stop-and-stare kinds of vehicles. While it lost some of its retro flavor in this second generation, there's no denying that Audi's smallest offering is still an eye-catching design. It's also fun to drive, thanks to a turbocharged engine and quick-acting transmission. The fact that it sips instead of gulping its premium fuel is just icing on the cake.
$2,586 22/29/25 (with six-speed automatic transmission)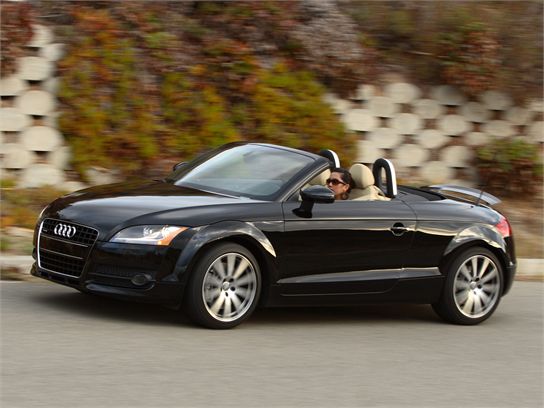 Page 10
Like many of the cars on this list – all of them European nameplates – the Mini drinks premium fuel even in its base form. This bumps up its annual fuel cost, but no matter, the Mini is still fun to drive and to be seen in. While it doesn't have the kick that the turbocharged S version does, it gets better economy and looks virtually identical.
$2,489 23/32/26 (with five-speed manual transmission)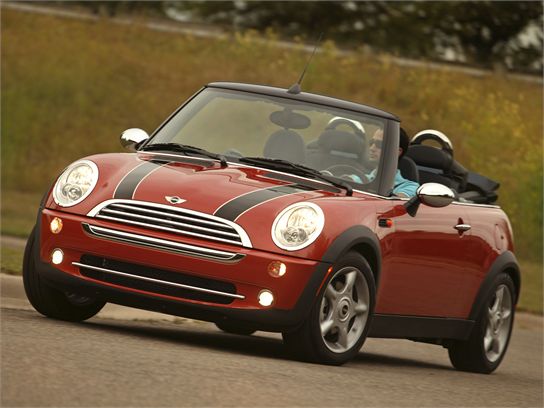 Page 11
Premium fuel or not, the Smart Fortwo Cabriolet was a shoo-in for first place on this list. It has two seats, is more than three feet shorter than the Mini, and at 1.0-liters, it has the smallest engine here. That said, we're a little surprised it doesn't achieve better economy, and the fact that it demands high octane cuts into its total fuel cost. Also, at $16,590, you have to really like the Smart's looks.
$1,797 33/41/36 (with five speed automatic transmission)