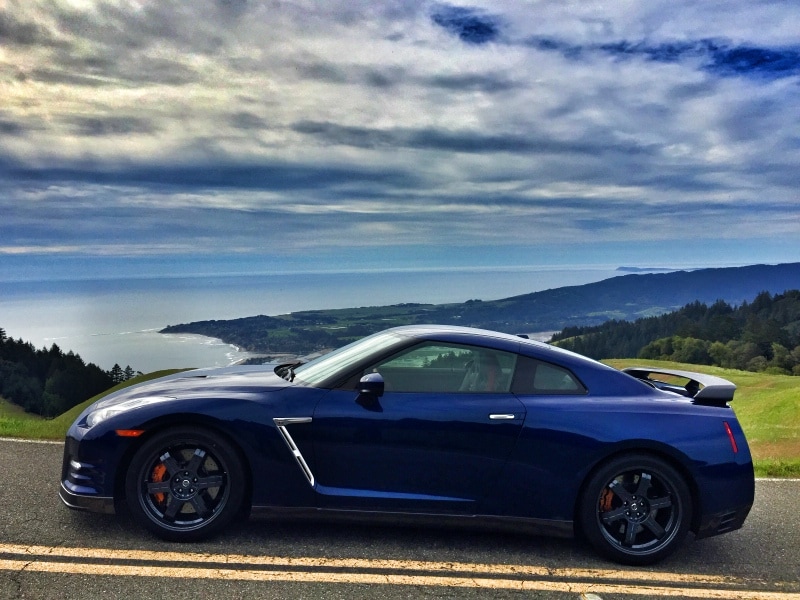 2015 Nissan GT-R ・ Photo by Lyndon Bell
If winter driving is a yearly fact of life for you, then you've no doubt been tempted to add an AWD car to your driveway. All-wheel drive adds an extra layer of safety and security when handling snow and ice, but even moving beyond its capabilities in inclement weather AWD is often found on high performance cars looking to make the most of available traction when launching off of the line or when tracking through a corner. Advanced all-wheel drive systems can even shuttle torque front, back, and side-to-side in an effort to fine-tune every aspect of an automobile's driving experience. Let's take a quick look at the top 10 AWD cars available for 2016.
2016 Porsche 911 Turbo S
The 2016 Porsche 911 Turbo S represents the top of the food chain for one of the world's quickest AWD cars. All-wheel drive is crucial to corralling the 560 horsepower and 516 lb-ft of torque produced by the 3.8-liter, twin-turbo flat-6 engine that comes standard with the Porsche 911 Turbo S, enabling the car to hit 60 mph from a standing start in just three seconds. The Turbo S also features a 4-wheel steering system that allows the rear wheels to move 1.5 degrees in each direction, along with an active aero system and a 7-speed dual-clutch automated manual transmission. It might cost you nearly $200k to get behind the wheel of this flavor of 911, but that's still a bargain compared to similarly-quick European exotica from Germany, England, and Italy.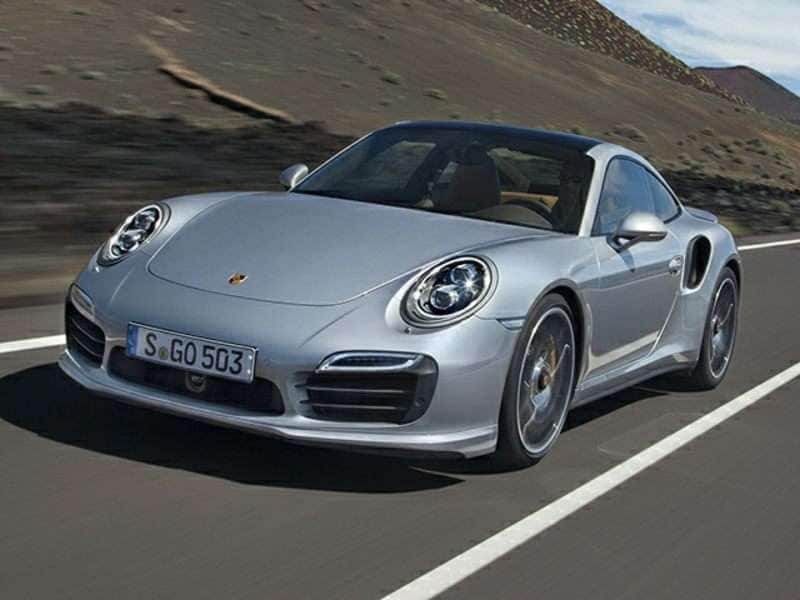 Photo by Porsche
2016 Subaru Impreza
All the way at the other end of the AWD car spectrum is where we find the next entry on our Top 10 list, the 2016 Subaru Impreza. The Subaru Impreza is nothing if not affordable, which is exactly why we picked it: it's the only entry-level compact car to offer all-wheel drive as standard equipment. Not only that, but you can choose between a traditional sedan or a very practical hatchback body style when ordering the Impreza, which is equipped with a 148 horsepower, 2.0-liter 4-cylinder boxer engine. Select the optional continuously variable automatic transmission over the standard 5-speed manual and you'll benefit from an impressive 28 mpg in city driving and 37 mpg on the highway.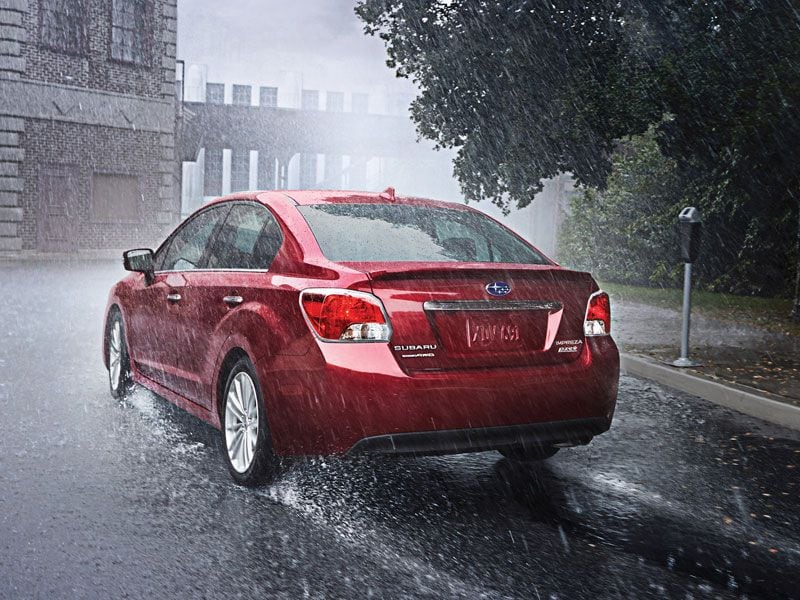 Photo by Subaru
2016 Audi S3
The 2016 Audi S3 might be small like the Impreza, but it's got a lot of guts to go with its AWD platform. The most affordable performance-oriented member of the Audi family, the S3 compact sedan comes with a quattro all-wheel drive system that features torque vectoring and a limited-slip traction-enhancing system, both of which are managed by the selective application of the car's brakes. Under the hood, the Audi S3 boasts a 2.0-liter, turbocharged 4-cylinder engine that's good for 292 horsepower and 280 lb-ft of torque, backed by a 6-speed dual-clutch automated manual transmission.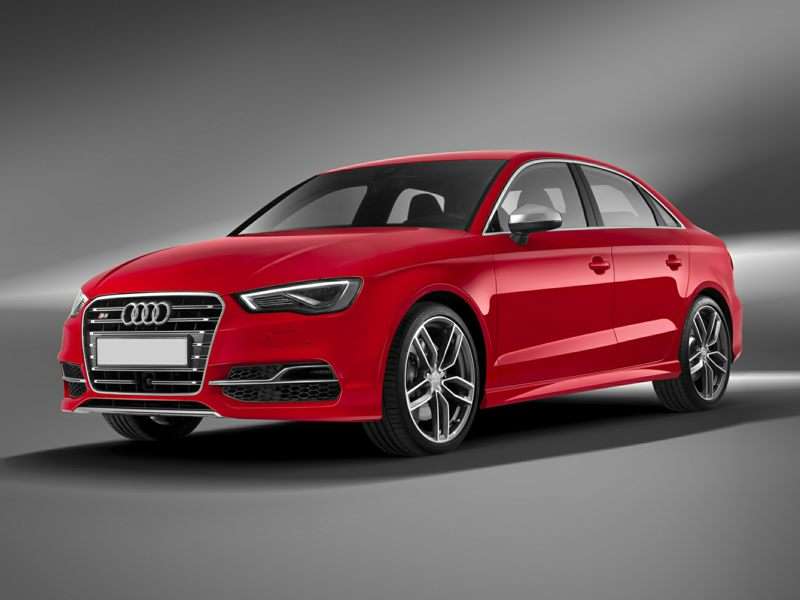 Photo by Audi Media Services
2016 Dodge Charger R/T
The 2016 Dodge Charger takes the full-size family sedan template and gives it V6 muscle and optional AWD. Forget the SRT Hellcat - if you live where winter regularly comes calling, you'll want to balance out summer cruising with the guaranteed year-round traction that all-wheel drive provides. Completely refreshed for the current model year, the Dodge Charger is slicker both inside and out, but its 3.6-liter Pentastar V6 continues to provide 292 horsepower matched with an 8-speed automatic transmission. Pick up the SXT trim and you'll also benefit from a number of luxury features as well as 18-inch rims and the latest Uconnect infotainment system.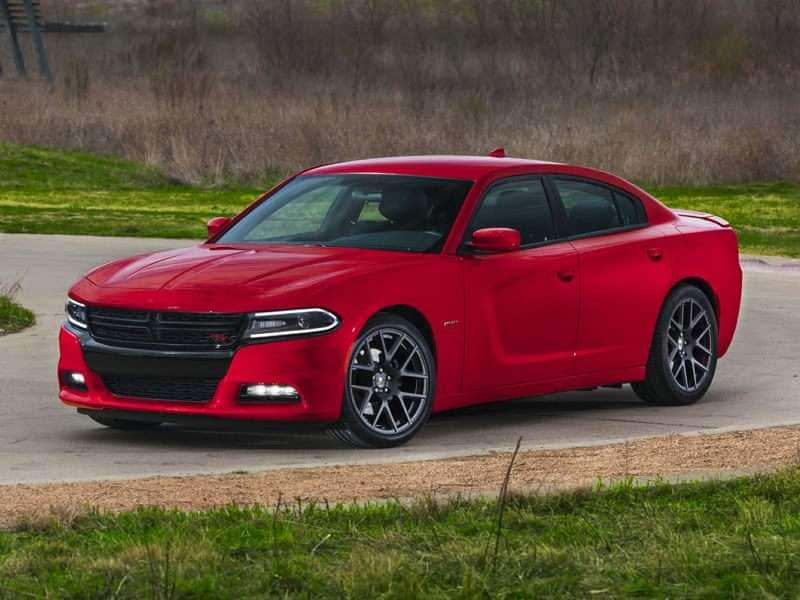 Photo by Fiat Chrysler Automobiles
2016 BMW i8
The 2016 BMW i8 straddles the line between supercar and eco-friendly green car, and it manages to do so while sporting an all-wheel drive system. The AWD BMW i8 is fairly unique, however, as it makes use of an electric motor to drive the front wheels as well as a mid-mounted gasoline engine to motivate the rear axle. Altogether, the i8's drivetrain can be relied on to produce 357 horsepower and 420 lb-ft of torque, and when the system isn't offering impressive acceleration it's capable of traveling on battery alone at speeds of up to 75 miles per hour (with the rear wheels disconnected, of course).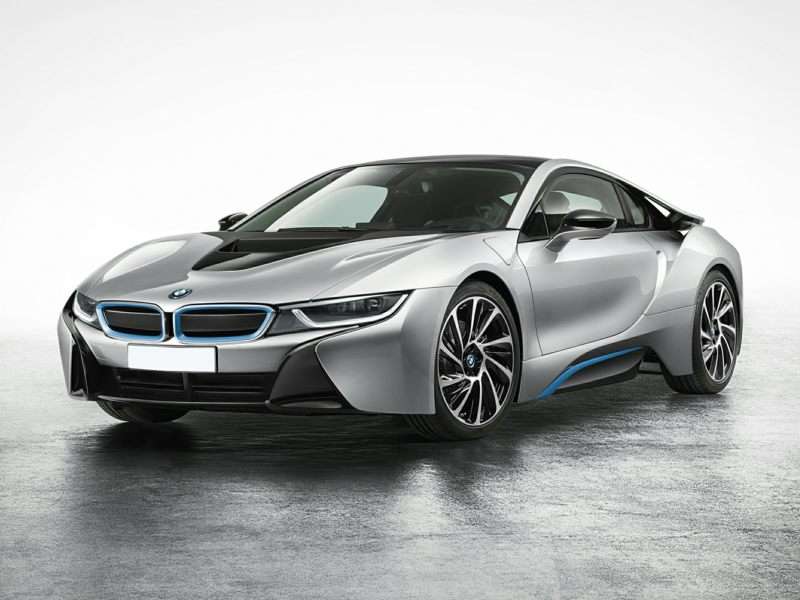 Photo by BMW
2016 BMW 328d xDrive Sports Wagon
Not every AWD BMW is focused on pushing the limits of performance engineering. The 2016 BMW 328d xDrive Sports Wagon comes standard not just with all-wheel drive, but also with a turbodiesel 4-cylinder engine. The end result is a very practical daily driver that can haul up to 53 cubic feet of cargo while also returning fuel mileage of 35 mpg in combined driving. This efficiency goes along with a rating of 180 horsepower and 280 lb-ft of torque, engine output that is managed exclusively by an eight-speed automatic. It's hard to argue against the 328d xDrive Sports Wagon as a competent SUV replacement for anyone who's all crossed-out over crossovers.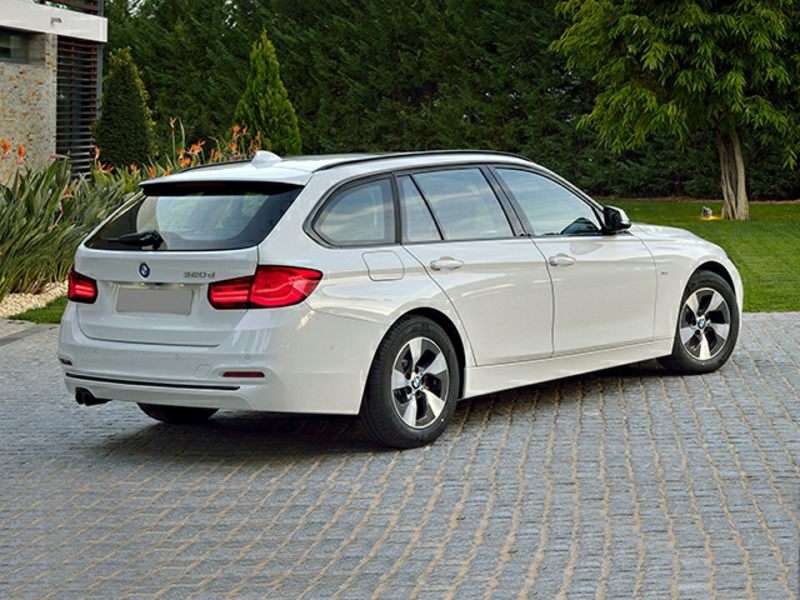 2016 Volvo V60 Polestar
It should come as no surprise that a vehicle like the 2016 Volvo V60 Polestar, conceived in the near-polar hinterlands of Sweden, should offer a competent AWD system. More surprising is the ferocious performance on tap from the Volvo V60 Polestar's turbocharged 3.0-liter six-cylinder engine, which pushes out 345 horsepower and 369 lb-ft of torque. Combined with the car's Ohlin-sourced adjustable shock absorbers, 6-speed paddle-shifted automatic transmission, and launch control system, it's easy to see why Volvo was able to sell out all 750 Polestars wagons (V60) and sedans (S60) that were made available worldwide.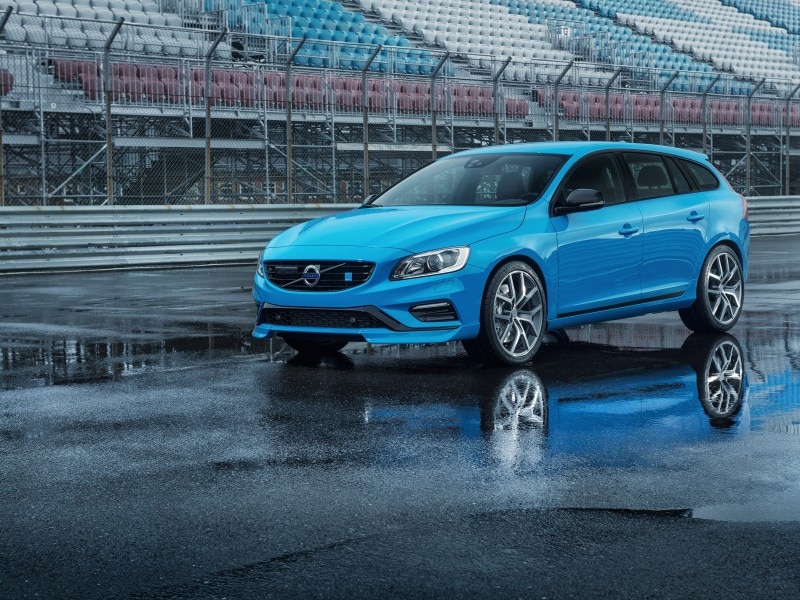 Photo by Volvo
2016 Subaru Legacy
The 2016 Subaru Legacy was completely redesigned this year to give it a better chance at cracking the Camry/Accord/Fusion hegemony that currently rules the midsize sedan market. Huge efforts were made to modernize the Subaru Legacy's interior and overall styling, but even more important was the move to employ continuously variable automatic transmissions in a bid to improve the fuel mileage of the car, which comes standard with all-wheel drive. That means 30 mpg in combined driving for the 4-cylinder Legacy (which features a 175-horsepower, 2.5-liter motor) and a less-impressive, but still-improved 23 mpg from the 256-horsepower, 3.6-liter 6-cylinder edition of the car.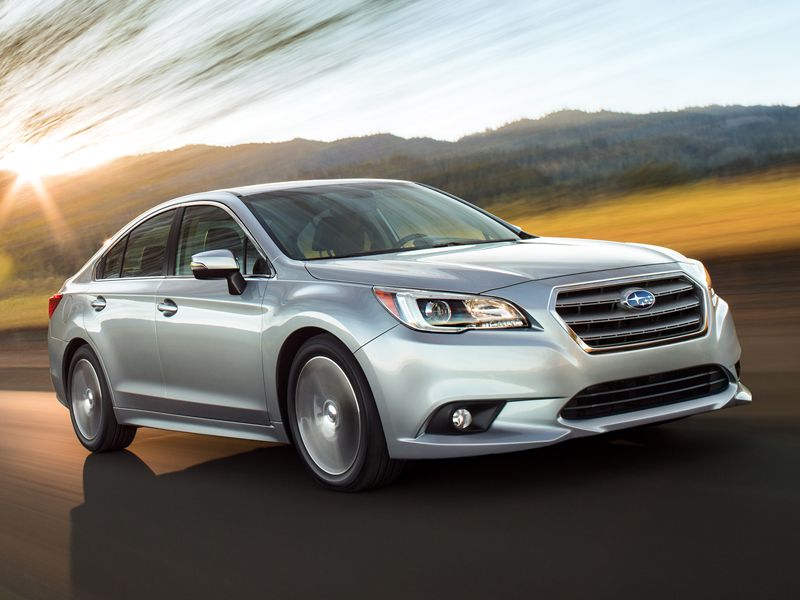 Photo by Subaru
2016 Tesla Model S P90D
The Tesla Model S has routinely found its way onto top 10 lists across the industry, but with the advent of the P90D model it can now be celebrated as one of the best AWD cars available, too. The Tesla Model S P90D adds a second electric motor to complement the most powerful single-motor model in its lineup, creating a drivetrain that churns out a total of 762 horsepower and 713 lb-ft of torque, which is enough to launch the fullsize sedan to 60 mph in a mere 2.8 seconds. All of that acceleration is paired with a high level of luxury and the smooth, quiet operation of an electric car.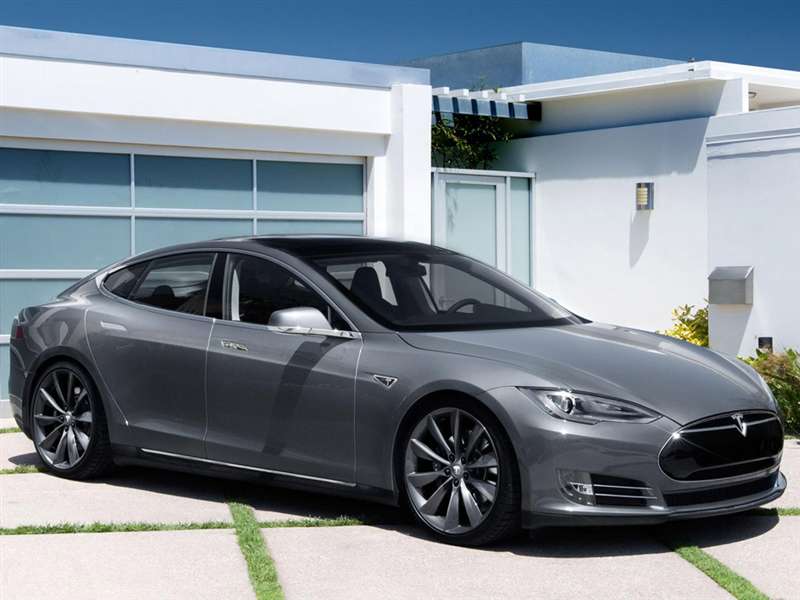 2016 Nissan GT-R
If you're seeking a more traditional, although almost-as-technologically-advanced way to get to 60 mph in three seconds or less, look no further than the 2016 Nissan GT-R. The Nissan GT-R coupe leverages 545 horsepower and 463 lb-ft of torque from a 3.8-liter turbocharged V6 engine to feed its launch control system the juice it needs to smash lesser sports cars into the mud. The GT-R's AWD system also helps the vehicle overcome its not-inconsiderable bulk in the corners, making it one of the world's premier high performance models and a worthy successor to the Skyline heritage embodied by its GT-R name.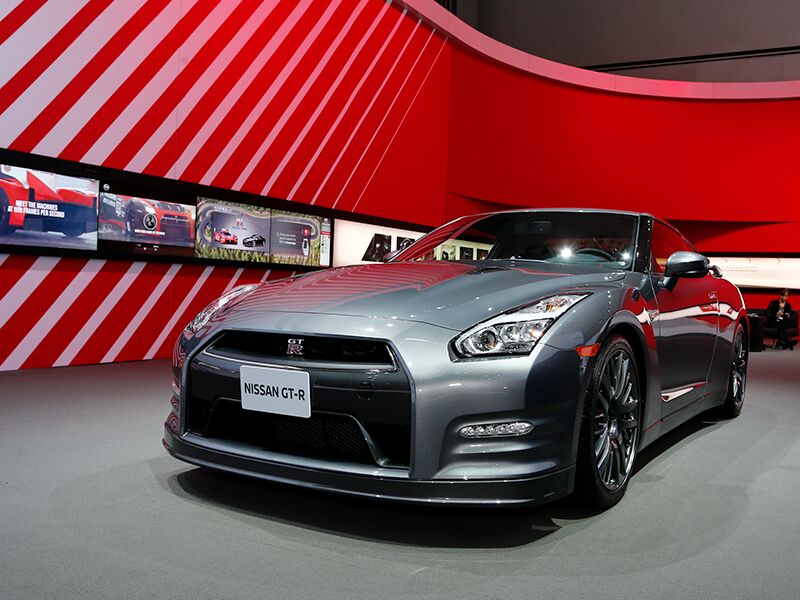 Photo by Rex Torres