Need AWD traction without an SUV attached? Here are 10 great choices.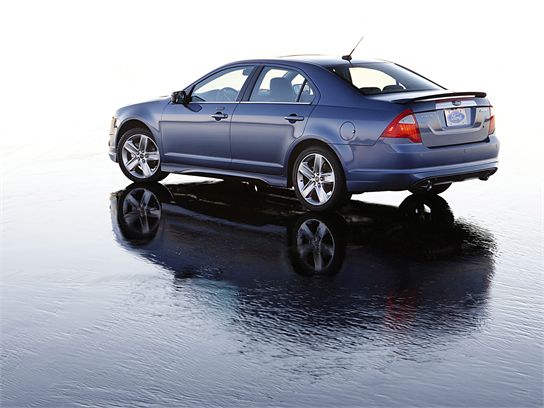 Over the past couple of decades, SUVs and crossovers (also known as CUVs) have taken up a bigger and bigger share of the new car market. And why shouldn't they? Offering enhanced passenger capacity, all-wheel drive and lots of cargo space, they've replaced the station wagon as the family hauler of choice.
But what if you don't want or need all that extra sheetmetal? What if you need extra room, but without the added bulk or the pretense of making it look like it can climb vertical escarpments? What if you don't even care so much about cargo space, but just want all-wheel drive in your sedan?
To answer that question, we've compiled a list of ten SUV and crossover alternatives. Our criteria were simple. First, it had to offer all-wheel drive, at least as an option. Second, it had to be an actual non-SUV or crossover, so halfway measures like the Subaru Outback weren't allowed. It also had to be reasonably priced, which meant a base price less than $40,000. Finally, it also had to be something that we wouldn't mind driving ourselves.
Page 2
There are three reasonably priced luxury brand wagons on this list, and the first is from Audi. This German manufacturer and all-wheel drive go together like sauerkraut and bratwurst thanks to the company's famous quattro all-wheel-drive system. It has also maintained a tradition of wagon versions of its sedans, even as many competitors have given up on them. The 2010 Audi A4 Avant is a prime example. Not only does it offer good cargo space (28 cu.-ft. behind the rear seat), but it comes with a fuel efficient 2.0-liter turbocharged four-cylinder powering all four wheels, and arguably looks better than the sedan. For a luxury brand it's not even all that expensive, with prices starting in the mid-$30,000 range. Best part? It drives, well, like an Audi.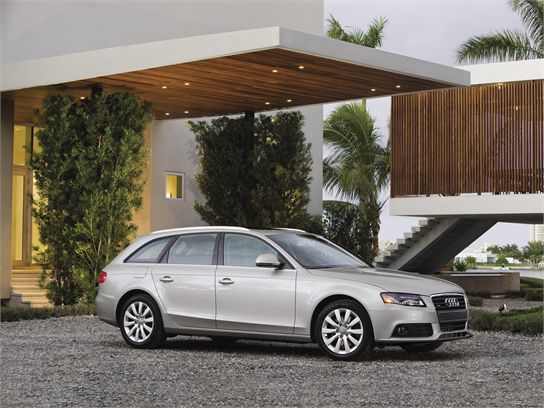 Page 2
So, you say you like the idea of a European luxury wagon, but your tastes lean more toward Bavaria than Ingolstadt , then we suggest the 2010 BMW 328i xDrive. While BMW is well known for its sporty driving characteristics, it's less associated with all-wheel drive than Audi, despite offering it on many models for the past decade. However, the 328i Wagon with xDrive offers up the same advantages as the Audi A4 Avant, albeit with the BMW philosophy and a slightly smaller cargo capacity (25 cu.-ft.). Price-wise, it's about a wash (again, the mid-$30,000s), and although the current 3 Series has been around for longer, it got a satisfying styling refresh for this year.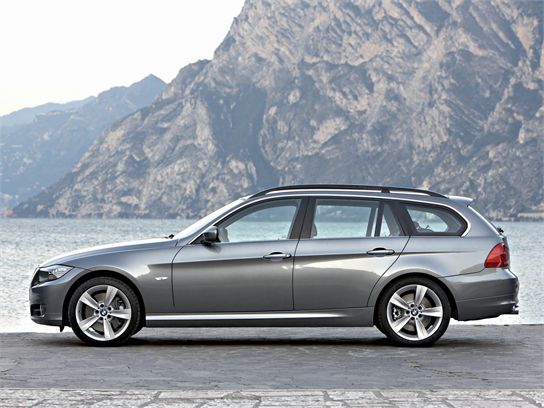 Page 2
Rounding out our trifecta of all-wheel-drive luxury sport wagons is the Cadillac CTS Sport Wagon. Cadillac doesn't publicize its all-wheel-drive system much, but in snowy regions it's a widely sought-after option. Top it off with striking styling and a healthy cargo area (25 cu.-ft.), and the CTS Sport Wagon makes a good SUV alternative. Incidentally, if you think we've lost our minds suggesting a Cadillac in the same breath as an Audi and BMW, then you've apparently missed the news. The current CTS is equal to its BMW and Audi competitors in virtually every respect, offering luxury and driving performance on par with the Germans, but in a package that offers extra passenger space.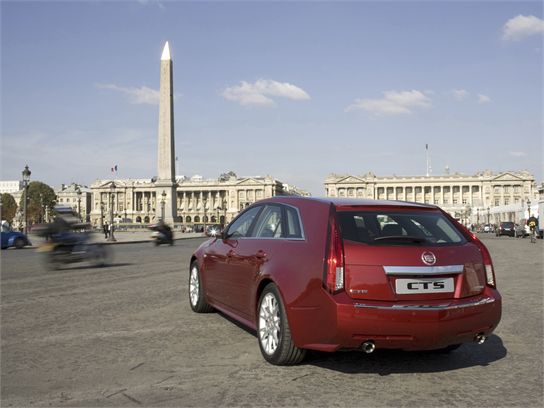 Page 2
If all-wheel drive is what you seek, but you still associate station wagons with memories of grandma's Vista Cruiser, then an all-wheel-drive sedan may fit the bill. There are numerous all-wheel-drive sedans out there, with two choice models coming from Ford. The first is the 2010 Ford Fusion. Fetchingly redesigned for the 2010 model year, the Fusion offers up a V6 and all-wheel drive in SEL and Sport models, and a big-for-the-class 16.2 cu.-ft. trunk. It also has a newly redesigned interior that offers Ford's excellent Sync in-car navigation/phone integration/music player system. All-wheel drive isn't available with the four-cylinder, so prices start in the $27,000 range, which is still a good deal for a slick-driving all-wheel-drive sedan.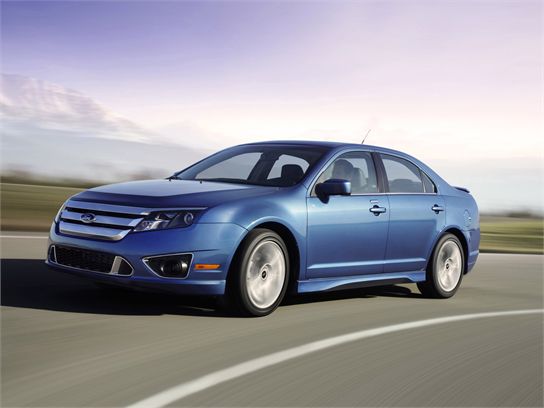 Page 2
If the Fusion isn't quite big enough for you and your brood, Ford has an alternative: The 2010 Ford Taurus. Also redesigned for the 2010 model year, the all-wheel-drive Taurus is a comfortable and quiet sedan with huge (20.1 cu.-ft.) cargo capacity. All-wheel drive is optional on SEL and Limited models, and if you want some added zip in your full-size family sedan, all-wheel drive is standard on the 355-hp Taurus SHO. Prices are pretty reasonable; an all-wheel-drive SEL sneaks just under the $30,000 mark, and although the SHO starts at about $38,000, it's hard to find another sedan with that much power plus all-wheel drive at that price.

Page 2
We would love to have included an Infiniti G37 wagon in this lineup, but unfortunately one doesn't exist. However, if you dig the G37's slick styling but need all-wheel drive, then you're in luck thanks to the G37x. While Infiniti may not be as strongly associated with all-wheel drive as Audi, as part of the Nissan empire we're confident in its all-wheel-drive credentials…if you don't believe us, ask any Nissan GT-R owner. As an SUV alternative, well, the G37x's 13.5 cu.-ft. trunk is smaller than we'd like, but as long as you pack light for your ski weekend, this $37,000 sedan should serve you just fine.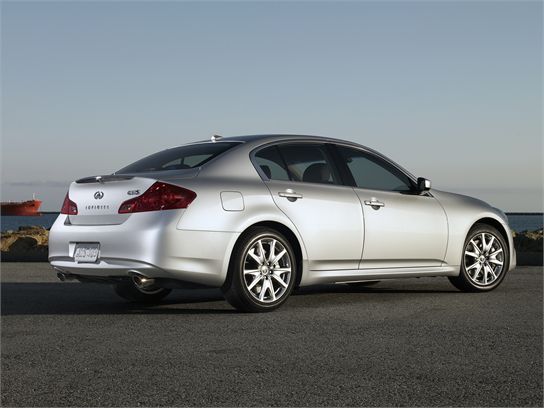 Page 2
With the possible exception of Audi, no carmaker is more strongly associated with all-wheel drive than Subaru. In fact, if you want a two-wheel-drive Subie, you're out of luck: Every single model they make has standard all-wheel drive. That means the $18,000 base 2010 Subaru Impreza is one of the least expensive all-wheel-drive cars on the market, and one of only a handful of all-wheel-drive vehicles available south of the $20,000 mark. But there's more to it than that: Even in its base form, the Impreza is fuel efficient, fun to drive, and available with 19.0 cu.-ft. of cargo space under the hatch. If the 170-hp base model is a little too pokey, there's a 224-hp GT, 265-hp WRX or the 305-hp WRX STi, all for progressively more money, of course.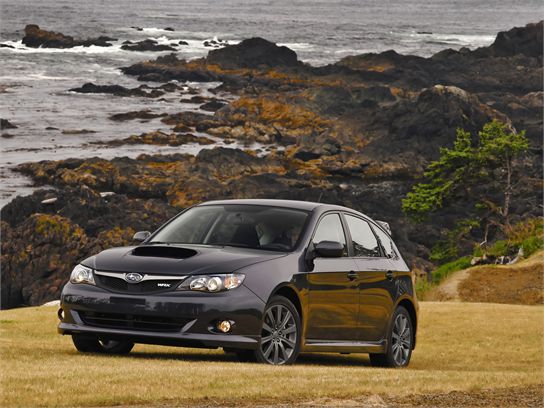 Page 2
Subaru divided its Legacy lineup into two in recent years, making all wagons Outback crossovers and all sedans Legacys. Although we miss the non-Outback wagon body style, we're pleased that the 2010 Subaru Legacy's redesign addressed our main complaint: size. It's now a whole size class bigger, moving from "compact" to "midsize," and gaining a comfortable rear seat and a roomy trunk (14.7 cu.-ft.) in the process. If you opt for the base model with the non-turbo four-cylinder engine, you can keep the price pretty close to the $20,000 mark, which along with its new big-boy clothes makes it a compelling alternative to cars like the Ford Fusion. The Legacy also continues the near-luxury interior feel that Subaru has infused the car with in recent generations.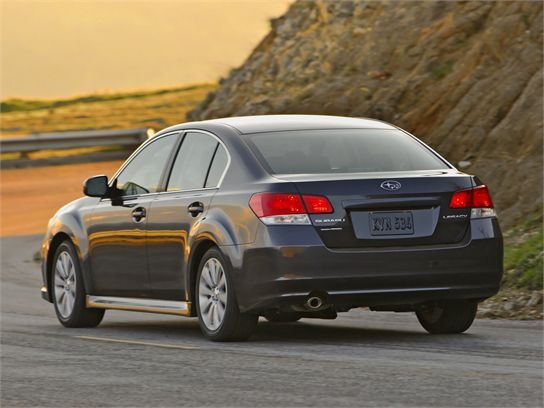 Page 2
OK, we know this says "crossover" in the title, but we promise we're not breaking our rules here. In this case "crossover" is just Suzuki-speak for the all-wheel-drive package on its diminutive SX4 subcompact. The SX4 is already a nifty little car, offering an exceptionally roomy interior (especially headroom) and decent fuel economy for a price in the mid-teens. The SX4 ups the ante by offering all-wheel drive as well, a feature otherwise unheard of in the subcompact class. The 10 cu.-ft. of cargo space expands to 43 cu.-ft. when you fold the rear seats, simultaneously expanding the little 'Zook's utility. If you're looking for the least-expensive non-crossover all-wheel-drive vehicle you can buy, this is it.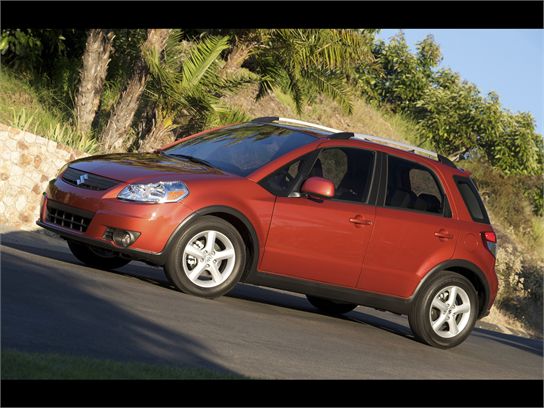 Page 2
So, maybe all of the above looked good, but you have four kids, or have to haul around a basketball team, or simply need more than the five seats the previous nine vehicles offer. If that's you, and you absolutely refuse to drive an SUV or crossover, then there's really only one alternative: The 2011 Toyota Sienna. As the only all-wheel-drive minivan available in the U.S., the Sienna offers extreme cargo space (39.1 cu.-ft. behind the third row) and seven-passenger capacity, but with the security of all-wheel drive for those snowy climates. Prices start at about $32,000 for an all-wheel drive LE; if you like more luxury, the XLE and Limited models are also with four driven wheels.