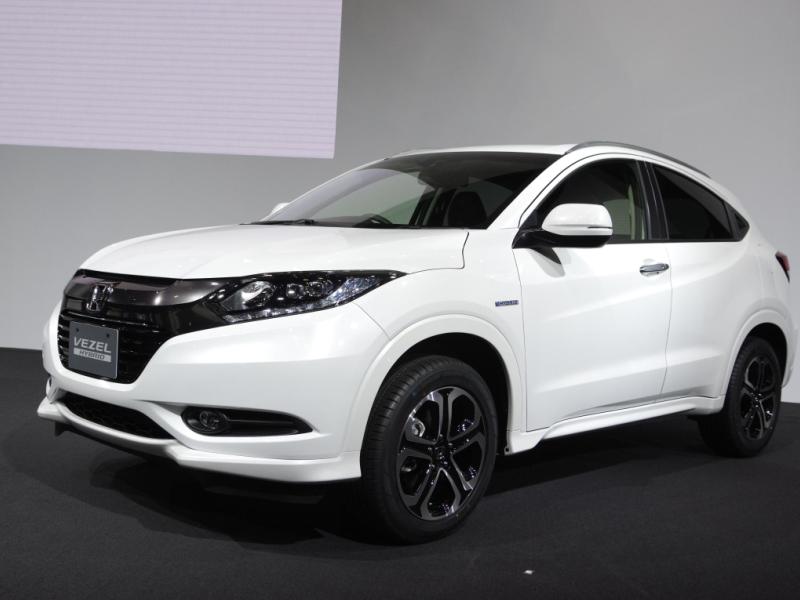 Possibly the hottest segment in the automotive world at the moment is crossovers. Every automaker is trying to find the perfect formula, leading the market to be flooded with crossovers ranging from full-size models to subcompacts. Honda is the latest automaker jumping into the fray by introducing the new Vezel. Honda describes the Vezel as a model "...that goes beyond the boundaries of automobile categories by fusing together multifaceted values at a high level, including the dynamic qualities of an SUV, the elegance of a coupe and the functionality of a minivan." Okay then.
Now if you're wondering if you have seen this vehicle before, you'll be glad to know you have. The overall design is borrowed from the Urban SUV Concept shown at the Detroit Auto Show this year. There is a large front grille that blends into the front headlights. Along the sides are upswept contours.
Powering the Vezel is either a 1.5L direct-injected four-cylinder engine or a Sport Hybrid i-DCD system that pairs the 1.5L engine with an electric motor. Honda has said the Vezel will be front-wheel drive. No word if all-wheel drive will be optional.
The Honda Vezel will go on sale in Japan on December 20th. The U.S. could be seeing the Vezel sometime next year.