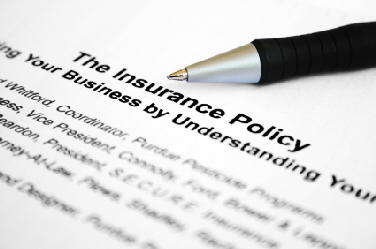 Most experts agree that it is always a good idea to try and buy extended car warranty.  It is an inevitability that cars do and will breakdown.  When that time comes you can rest assured that you will not be footing a large bill for the unfortunate situation you have to deal with.  You should think of buying a car warranty like putting money away for a "rainy day fund".  You never know when you are going to need it, but when you do you'll pat yourself on the back for opting to buy car warranty that extends beyond what the manufacturer provides.  Buying a car warranty of any length takes a proactive attitude that most consumers lack, but it's definitely a smarter choice than not buying a car warranty at all.
Contract Length When Buying a Car Warranty
Most new car buyers are not sure what length of new car extended warranty is best for them.  The length with regards to an extended new car warranty really depends on how long you think you're going to keep the car.  If you think you're going to hold on to your vehicle for only 2 or 3 years, then it would make sense to refrain form buying a car warranty that extends beyond the manufacturer's warranty. However, if you are going to be purchasing a car that you have no intention of letting go of any time soon, then it would obviously makes more sense to buy an extended car warranty.
Buying a Car Warranty Improves Resale
Buying a car warranty helps increase the resale value of your car if you do decide to sell it earlier than intended.  A person who decides to buy car warranty comes off as more responsible in the eyes of a prospective buyer.  After all, owners who buy car warranty are less likely to neglect their vehicles when problems arise.  Buying a car warranty shows that it's more than probable the vehicle has been well maintained and cared for.  Whether the new owner decides that they would like to transfer the extended new car warranty into their name is entirely up to them of course.
Cost to Buy Extended Car Warranty
Regardless, when you do realize that buying a car warranty is the right thing for you, you should be aware of a couple of more things.  For one, know how much an extended new car warranty should cost for your particular make and model; do some research.  Car salesmen stand to make considerable bonuses from selling you a new car extended warranty, sometime up to a thousand dollars!  It is just another sale to them.  Do not feel pressured into signing a warranty contract.  Dealers will routinely inflate the asking price of warranties to about twice their break-even point.  That is a 100% price hike! Knowing this about new car extended warranty pricing by dealers, you should try and negotiate it down as far as you can. 
Try Buying a Car Warranty from a Reputable Dealer
Consumers should realize that the cheapest new car extended warranty is not necessarily the smartest choice.  When buying a car try and purchase your vehicle and the accompanying new car extended warranty from a well-known dealer with a good track record.  In the end you are looking for reputable coverage at a competitive price.
 If you need further information on how much a dependable extended new car warranty should cost, look no further than the web itself.  A simple search will yield result with regards to people's personal experience and will definitely give you a better perspective when it comes time to buying a car warranty that meets your particular needs.