The all-new 2008 Honda Accord proves the more things change, the more they stay the same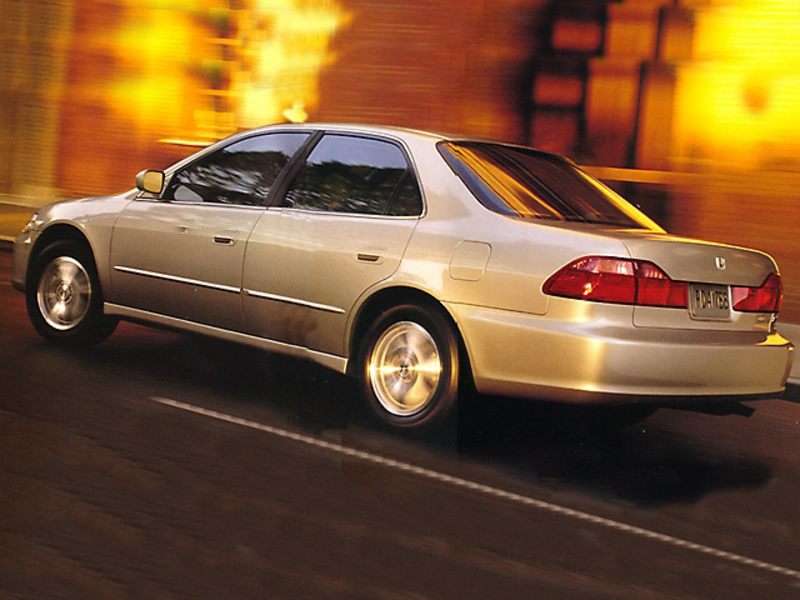 honda accord
Name a car model that's been around for three decades and it's a safe bet that it has two things going for it. The first is consistency. Buyers simply know what to expect, whether it's zippy performance, bulletproof reliability, or good bang for the buck. The other common trait is change. While the revisions from one year to the next may be too subtle to notice, the current generation is certain to look very different than the original. Read on and you'll begin to see what we mean as we look at how much the Honda Accord has changed – and how much it's stayed the same – over the past 32 years.
By Alan Rider
Photo credit: Honda
Shorter than the current Honda Fit subcompact, the first Accord was powered by a 1.6-liter inline four-cylinder engine that sent a whopping 68 horsepower to the front wheels via a five-speed manual gearbox or two-speed automatic transmission. It was offered only as a three-door hatchback, and came in just one trim level with a base price of $3,995. The first Accord sedan joined the line-up in 1979. Total Sold: 731,927.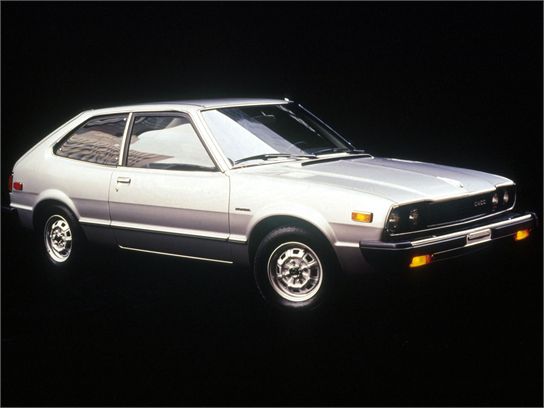 Honda achieved a number of notable firsts with its second-generation Accord, not the least of which was establishing it as the first car model from a Japanese automaker to be manufactured in the United States. In addition to larger dimensions and more powerful engines, key innovations in this period included the introduction of Honda's first four-speed automatic transmission in 1983, and the first fuel-injected Accord in 1985. Total Sold: 942,731.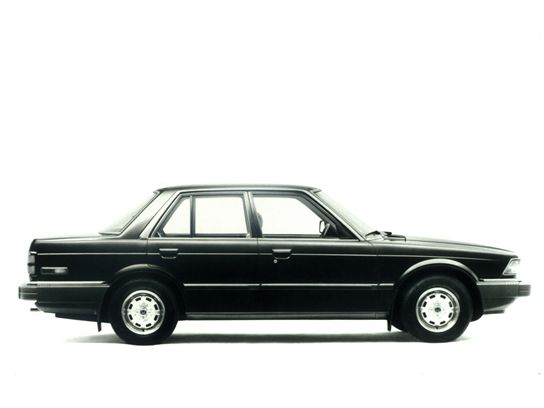 Accords got noticeably better looking in 1986 as the previous generations' chunkier appearance gave way to significantly sleeker styling that featured nifty retractable headlights. Both hatchback and sedan models grew considerably larger and got new 2.0-liter four-cylinder engines. Especially noteworthy is the new coupe body style that joined the lineup in 1988, a model that bears the distinction of being the first Japanese car to be built in America and exported back to Japan. Total Sold: 1,385,250.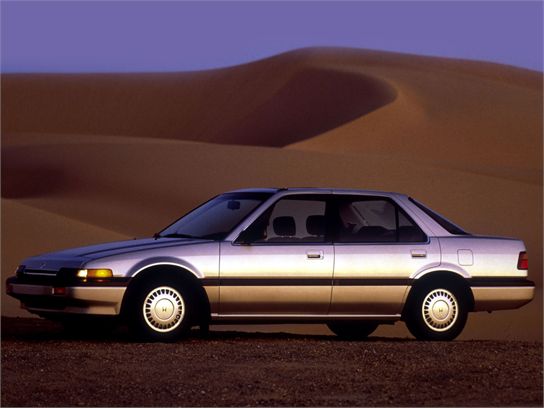 The Accord reached another important landmark in 1990 as the five inches added to its overall length moved it firmly into the midsize category. Equally significant was the debut of a new station wagon body style. Powertrain innovations included the first all-aluminum engine—a 2.2-liter four-cylinder—and a four-speed automatic transmission with a sport-shift mode that selected a more aggressive shift pattern from the drivetrain's ECU for a sportier driving experience. Total Sold: 1,539,983.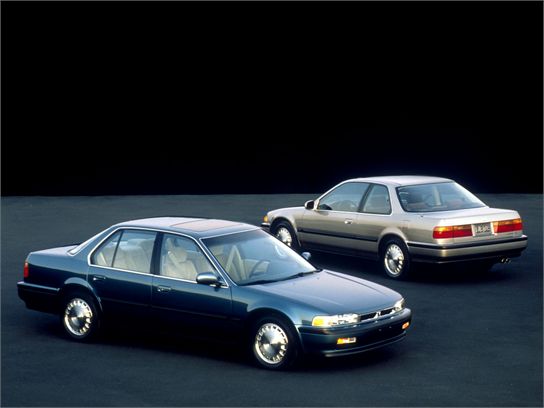 While the changes outside were relatively modest this time around, Honda engineers managed to improve the Accord where it really counted by giving it a larger interior. They had also been hard at work in the engine compartment, introducing their first four-cylinder motor with variable valve timing technology in 1994. The powertrain folks followed that up a year later by stuffing the first-ever V-6 under the Accord's hood, which also required lengthening the nose by a couple inches. Total Sold: 1,475,906.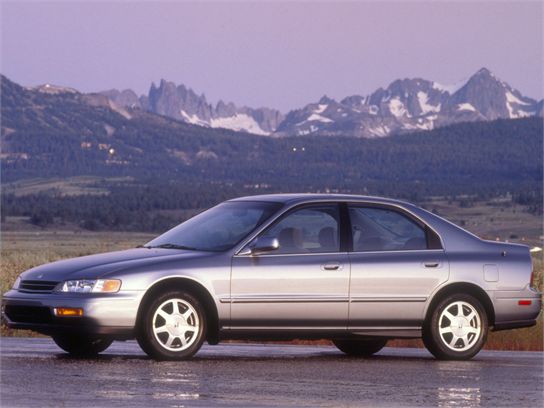 The Accord coupe and sedan each got their own distinctive styling treatments for the first time in 1998, a trend that continues to this day. Occupant protection also got a boost with the introduction of the first side-impact airbags designed to protect the torsos of the driver and front seat passenger in broadside collisions. Just as significant was the fact that the 2000 Accord EX four-cylinder sedan was certified as a Super Ultra-Low Emissions Vehicle (SULEV), making it one of the cleanest gasoline-powered cars on the planet. Total Sold: 2,023,476.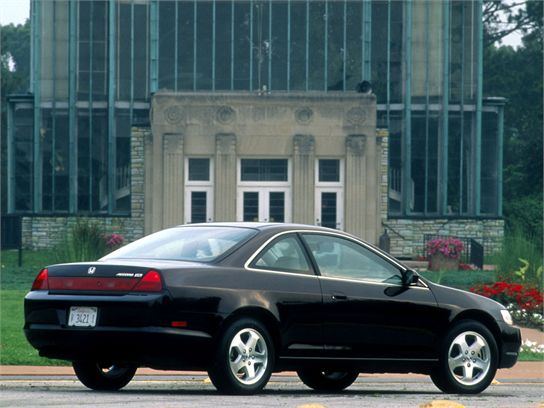 By now, you've probably sussed out the recurring theme of the Accord's development process, namely that each successive incarnation gets ever-larger overall dimensions and more powerful four-cylinder and V-6 engines. This generation was no exception, but there were several more important milestones here, including a new five-speed automatic transmission and the head-protecting side-curtain airbags that were made standard on all Accord models in 2005. Sharing the spotlight that same year was the introduction of a new performance-oriented Accord Hybrid model. Total Sold: Not Available.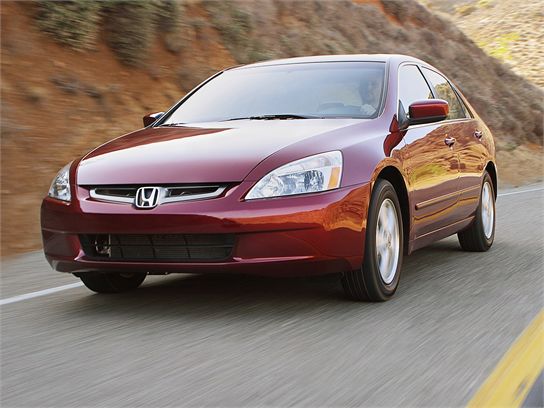 More than 16 inches longer, nearly 9 inches wider, and powered by an available V-6 engine that puts out 200 more horsepower than the original, the all-new eighth-generation Accord represents the zenith of the model's development. Significant changes include larger dimensions that take this former midsize sedan into the EPA's "Large Car" category, and the introduction of Honda's fuel-saving cylinder deactivation technology on the new 3.5-liter V-6 engine. This new model also bolsters the Accord's safety reputation with a list of standard occupant protection features that includes side-impact and side-curtain airbags and whiplash-reducing active front head restraints.