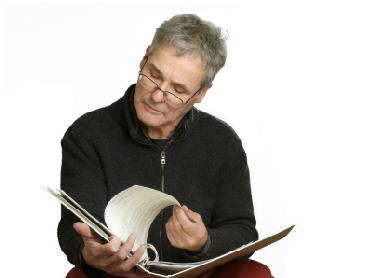 Purchasing a used car is exciting. The typical consumer feels a rush during those brief moments before an agreement is reached. As a result, many people fail to investigate the true condition of the vehicle. With so much to consider when buying a used vehicle, a used car checklist can help you focus the process. An efficient list allows you to quickly assess potential flaws before finalizing a purchase. If you are about to buy a pre-owned vehicle, take a look at this used car checklist.
Several independent companies provide comprehensive records about the mileage and service history of specific vehicles. With the car's vehicle identification number, this background information can be quickly ascertained. You might want to avoid purchasing used cars that have experienced devastating collisions. Also, recently replaced parts will be noted in service records (if the service records are available). For example, when a transmission or engine has been replaced, a used vehicle may run for substantially longer with fewer problems.
No used car checklist would be complete without tips for examining the vehicle's body. Make a quick assessment with a strong focus on the following details:
Look for corrosion. Even a small amount of surface corrosion can hint at bigger troubles. If you find corrosion, check under the vehicle for additional rust problems.
Watch out for inconsistencies in the paint job. Inconsistent paint can hint at previous repairs. Also pay special attention to any areas that have been obviously touched up.
Check for dents, scratches, and odd shapes. Give extra attention to the fender, trunk, doors and the top roof panels if any vehicle with a roof rack.
All seams between panels should be evenly spaced. The hood and trunk lid should sit straight.
You can use a magnet to check for body filler in body panels.
Check that all trim is present.
These details can be examined to discover any unreported accidents and repairs.
Quick steps can be taken to assess the condition of a used car's frame and suspension. Take the following actions to judge the value of a potential purchase:
Examine the way in which the vehicle rests. A healthy suspension will keep all sides of the car at a consistent height. Pay particular attention to vehicles with air suspensions, because these systems can be expensive to repair.
Look for signs of damage to the frame. Past accidents might be concealed by common repair techniques. Examine the trunk and engine area for signs of damage. Also, the wheel well might be marred by imperfections after a comprehensive repair. Check the bottom of the frame for evidence of straightening (weld lines, newly painted sections, missing sections).
When performing the test drive, listen for lound clunks and noises that could come from the suspension or steering components. If the vehicle "bounces" for a while after hitting a bump, the suspension likely has worn components.
The condition of the undercarriage will help you determine the value of a specific used car. Useful information can be gleaned from a brief inspection underneath the vehicle. Include the following details in your used car checklist:
Search the ground beneath the car for fluid leaks before and after driving the vehicle.
Look for evidence of fluid residue on the brakes, transmission pan, and the bottom of the engine. This residue can indicate a leak.
Examine the amount of rust and corrosion under the vehicle. Some surface corrosion is normal, however parts should not be heavily scaled or perforated by corrosion..
Check for loose or broken components, such as air dams, wiring, skid plates, exhaust system, plastic inserts, etc.
You will spend the majority of your time experiencing the interior condition of a used car. As a result, it is important to make the following assessments when evaluating a vehicle with a comprehensive used car checklist:
Check the upholstery for damage or wear. Be sure to look under floor mats.
Test the mechanisms used to adjust the seats and all other interior functions.
Look for missing buttons, trim parts or panels.
Investigate the condition of interior lights, carpeting, and the instrument panel.
Most used car dealers will allow you to take a test drive. This is an excellent time to rule out numerous problems by evaluating the vehicle's performance against your used car checklist. Consider the following metrics:
Evaluate the performance of the engine. Consider its idle speed and rate of acceleration. Listen for unusual sounds (whistling, hissing, clunking, tapping, etc). Watch the exhaust for signs of engine problems (have somebody watch the exhaust pipe to see if smoke comes out when the vehicle is first started).
Check the functionality of features like cruise control, four-wheel drive, lights, stereo equipment, and the air conditioning unit.
Listen for unusual sounds while turning and braking. Note any signs of resistance that might indicate failing parts. Squeaky brakes do not always indicate a problem.
Consider the condition of the transmission. If it struggles to shift into specific gears or hesitates after shifting, you might be facing an expensive repair in the future.
Examine the tread depth and overall condition of the tires. All tires should be the same size. The spare tire and tire changing tools should be present and in working order.
Make sure the vehicle does not pull to either side both when driving and when braking and that the steering wheel is centered when the vehicle is driving straight.
Specific metrics can be reviewed to identify common problems that plague used cars. A used car checklist will enable you to streamline your brief investigation. If any issues emerge, you might want to pay a mechanic to take a closer look. Bring along this list when you are determining the value of a potential used car purchase.