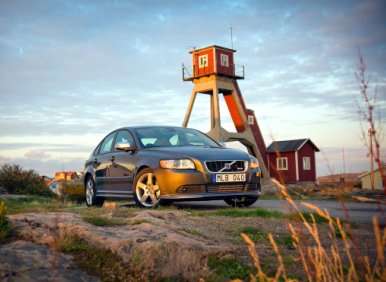 All good things must come to an end, and the same is true of cars and trucks.  Eventually, older designs are replaced by fresh takes on a similar concept, and in some cases nameplates are retired in order to make room for vehicles that better represent what buyers are looking for in a particular automotive segment.  When this happens, there are almost always some great deals to be had on leftover inventory - cars, trucks, crossovers and SUVs that are brand new, due to replaced, but that still have a lot of value to offer shoppers.
Let's take a look at 10 automobiles in their final model year.
01. 2011 Cadillac DTS
The 2011 Cadillac DTS bows out as the last representative of a bygone era of luxury car design.  The Cadillac DTS is intended to offer an insulated, isolated ride that can seat up to six passengers and absorb potholes and level crossings without so much as a shiver of its full-size sedan bones.  Loaded for bear in terms of premium features, the DTS offers up 275 horsepower and 295 lb-ft of torque in most models, with the Platinum trim level squeezing out a few extra horses (292 in total) and subtracting a small amount of torque (288 lb-ft rating) from the same engine.  A four-speed automatic transmission handles the gear shifting duties for the Cadillac DTS, and fuel mileage shows as 15-mpg city and 23-mpg highway.
02. 2011 Volvo V50
The 2011 Volvo V50 is a victim of the Swedish brand's decision to pull back from offering wagons in the American market.  With only the XC70 to carry forward Volvo's wagon banner for the 2012 model year, the 2011 Volvo V50 is the last chance for families seeking an upscale compact hauler with the automaker's vaunted reputation for safety.  The V50 is motivated by a 2.5-liter, five-cylinder engine that has been turbocharged to provide 227 horsepower and 236 lb-ft of torque, and fuel economy for the unit is rated at a respectable 21-mpg city and 30-mpg highway.  A five-speed auto is the only transmission available with the wagon.
03. 2011 Chevrolet HHR
The 2011 Chevrolet HHR has never attracted quite as much attention as its cross-town, old school design rival the Chrysler PT Cruiser, but it does have a lot to offer compact crossover shoppers.  Five passenger seating and roughly 60 cubic feet of total cargo space are on offer from the small, flat-roofer people mover, and it also comes with the choice between two different four-cylinder engine options: a 2.2-liter (155 horsepower, 150 lb-ft of torque) and a 2.4-liter (172 horses, 167 lb-ft of twist).  Fuel mileage is almost identical regardless of which mill is selected (22-mpg city / 30-mpg highway for auto-equipped models), and while a five-speed manual transmission is standard, a four-speed automatic can also be specified with the crossover.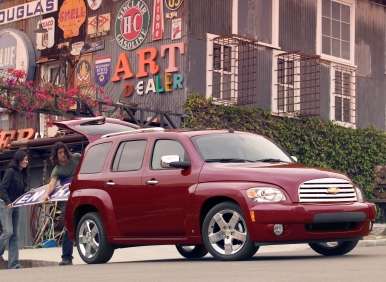 04. 2011 Buick Lucerne
The 2011 Buick Lucerne is a full-size sedan that doesn't exactly fit in with the premium brand's recent makeover, but that doesn't mean it doesn't stand on its own merits for those seeking a comfortable and unassuming commuter.  Like the Cadillac DTS, the Buick Lucerne is one of the last sedans to be built with available six passenger seating, and it features a four-speed automatic transmission.
The base model 2011 Buick Lucerne comes with a 227 horsepower, 3.9-liter V-6 engine.  Also capable of generating 237 lb-ft of torque, this motor delivers fuel mileage of 17-mpg in city driving and 27-mpg on the highway.  For those seeking livelier acceleration, the Lucerne can also be outfitted with a 4.6-liter V-8 that puts out 292 horses and 288 lb-ft of torque.  This option drops fuel economy to 15-mpg around town and 23-mpg highway.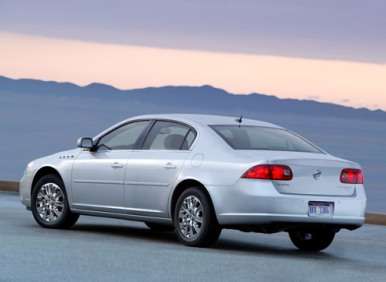 05. 2011 Cadillac STS
The 2011 Cadillac STS has seen its position as the car company's flagship sport sedan usurped by the upstart Cadillac CTS, which has played a significant role in ensuring that the 2011 model year is its last.  The Cadillac STS leaves the domestic luxury brand's lineup with a 3.6-liter V-6 under the hood, one which has been tuned to provide 302 horsepower and 272 lb-ft of torque.  A six-speed automatic transmission is the only gearbox available with the STS, but buyers can choose between either all-wheel or rear-wheel drive editions of the full-size sedan.  Fuel mileage for the Cadillac STS checks in at 18-mpg in stop and go driving and 27-mpg during highway cruising.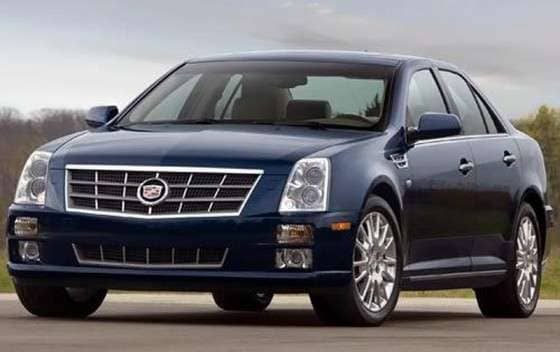 06. 2011 Ford Ranger
The 2011 Ford Ranger is the last in a long line of compact pickups from Dearborn that have changed very little over the last decade.  The Ford Ranger retires as perhaps the only true small truck still offered for sale in North America, one that can be had in Regular or SuperCab body styles with a six-foot cargo box. 
The 2011 Ranger's drivetrain options are listed as a 143 horsepower, 2.3-liter four-cylinder unit with the base model (that also produces 154 lb-ft of torque) and a 4.0-liter V-6 that can be counted on to produce 207 horsepower and 238 lb-ft of torque.  Fuel mileage for the entry-level engine is the most impressive of the two, showing as 22-mpg around town and 27-mpg on the highway, and transmission choices include a five-speed manual and a five-speed automatic.  Four-wheel drive is also available with the Ranger for those who wish to take the truck off-road.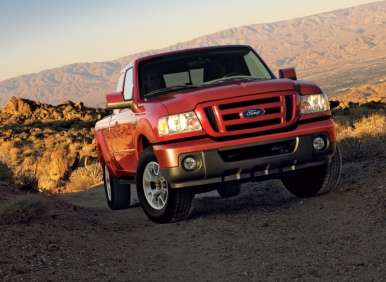 07. 2011 Honda Element
The 2011 Honda Element is beloved by pet owners and adventure sports lovers alike thanks to its roomy interior (up to 75 cubic feet of total cargo space ), wide access points and easy-to-clean trim that doesn't mind getting hosed down from time to time.  The Honda Element is also a fairly frugal compact crossover choice thanks to the presence of a 2.4-liter, four-cylinder engine that puts out 166 horsepower and 161 lb-ft of torque and returns fuel economy of 20-mpg in the city and 25-mpg on the highway.  A five-speed automatic transmission is charged with managing this output, which is sent to either the front wheels or all four wheels if all-wheel drive is ordered.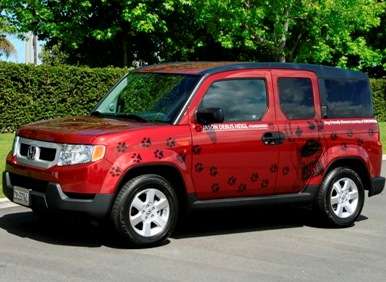 08. 2011 Volvo S40
Based on similar bones as the V50 wagon, the Volvo S40 will be leaving American shores next model year but will remain available for sale in Europe.  The 2011 Volvo S40 is an interesting compact sedan for buyers looking for a certain degree of premium styling and equipment without the same price tag as is found with the vehicle's German competitors.  Regardless of whether the vehicle is found in T5 or T5 R-Design trim the Volvo S40 features a 2.5-liter, five-cylinder turbocharged engine mounted between the front fenders.  Capable of produce 227 horsepower and 236 lb-ft of torque and posting fuel economy figures of 21-mpg city and 30-mpg highway, the S40 is shifted via a five-speed automatic transmission.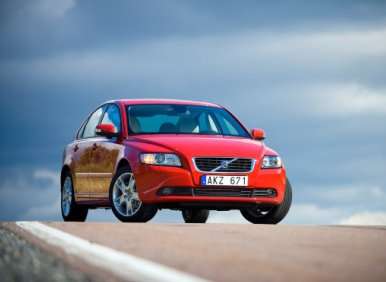 09. 2011 Mazda Tribute
The 2011 Mazda Tribute is another lineup misfit, a compact SUV that has been displaced by crossovers like the CX-7 (a vehicle that is itself about to be unceremoniously pushed out of the Mazda stable by the newly-arrived Mazda CX-5).  The Mazda Tribute can pull duty as either a five-passenger daily driver or a cargo hauler that can swallow up to 67 cubic feet of gear with the rear seats folded forward.  A 171 horsepower, 2.5-liter, four-cylinder engine that also puts out 171 lb-ft of torque is standard with the SUV, while a 3.0-liter V-6 that develops 240 horsepower and 233 lb-ft of torque is available as an option.  All-wheel drive is optional with the Tribute and transmission choices include a mix of five and six-speed automatics as well as a five-speed manual unit.  Fuel mileage for the four-cylinder Mazda is rated at 22-mpg around town and 28-mpg highway, which is roughly three miles per gallon better than the V-6 for each respective measure.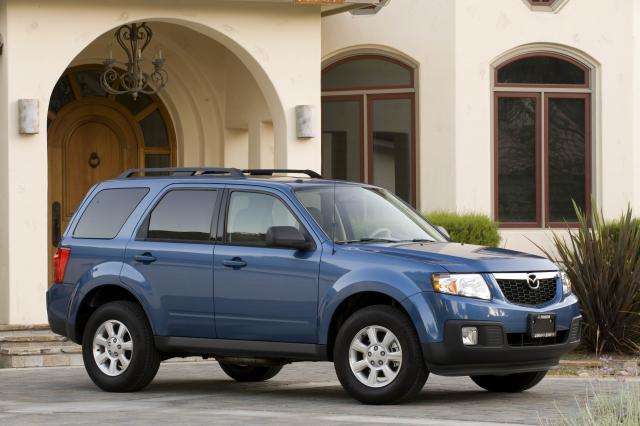 10. 2011 Mitsubishi Endeavor
The 2011 Mitsubishi Endeavor is a mid-size crossover SUV that is often overlooked by family shoppers who might not be aware of the value it offers thanks to its low MSRP.  The Mitsubishi Endeavor can seat as many as five passengers and it offers a respectable 76 cubic feet of total cargo space within the confines of its roomy interior.  Power is provided by a 225 horse, 3.8-liter V-6 engine that also generates 255 lb-ft of torque.  All-wheel drive can be ordered as an option with the Endeavor, and a four-speed automatic is the vehicle's gearbox of choice.  Fuel mileage for the SUV is listed as 15-mpg in stop and go driving and 21-mpg on the highway.