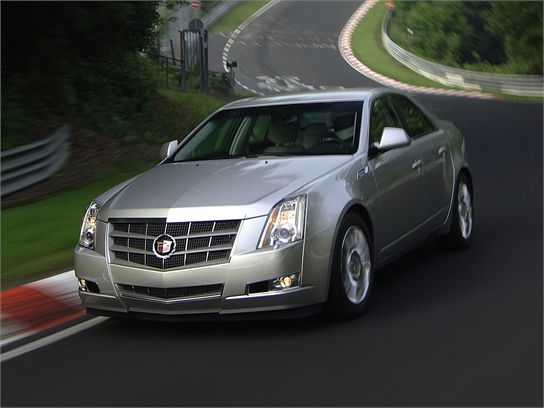 33 left turns and 40 right ones. You may have heard in car commercials, on enthusiast websites, or your gearhead friends talking about how such-n-such a car was tested at the Nürburgring, posted a best-in-class time at the Nürburgring, or how he or she wishes to travel to Europe to drive the Nürburgring. Maybe you nodded politely, feigning understanding, all while asking yourself, "What the heck is a Nürburgring anyhow?"
It's a racetrack near the town of Nürburg, Germany...Nürburg-ring, get it? What makes it special is not the part that's currently used by Formula 1 racecars. No, it's the older, longer Nordschleife that makes the Nürburgring noteworthy.
Constructed between 1925 and 1927, the original Nürburgring configuration was called the Gesamtstrecke, was 17.5 miles long, and consisted of 174 corners. Over the years, Formula 1 as well as other racing series competed there, with numerous track changes made to accommodate increasing safety standards. However, by 1976, little could be done to improve the original track, and after a fiery crash by Ferrari driver Niki Lauda – in which he was badly burned – Formula 1 abandoned it, and it hasn't seen major competition since. Today, actual racing occurs on the purpose-built southern end of the track, known as the GP-Streke. Currently, the Formula 1 circuit alternates between this and another racetrack in Hockenheim for the German Grand Prix.
But back to that old track. Sure, the history is interesting, but the best part is that technically, the Nordschleife is a one-way toll road. This means that anybody, in any vehicle, can drive it. The cost is currently 21 euros per lap, with multi-lap passes available. Show up with a road-worthy car – even a camper if it's street-legal – and do your lap. Note that technically, German road laws apply, so there are speed limits in some areas, passing is only on the left, and if you crash, you pay the costs of any damage you incur, such as replacing dented rails, or even an ambulance whisking you to the hospital.
If you're unskilled, there's a pretty good chance you might crash. The reason the Nürburgring is famous is because of the challenge it presents to drivers and cars. The road twists and turns over the mountains, with numerous blind corners, areas where you can get airborne – part of the track is known as the Flugplatz, German for "airport" – plenty of bumps, and very little runoff room if you do happen to lose control. Weather is unpredictable, and it's not uncommon for the track to be soaking wet.
Manufacturers love testing cars there because it represents, in many eyes, the ultimate test of a vehicle's handling and power. "Nürburgring tested" is quickly becoming a gold standard for high performance cars. German companies have tested there for years, with Porsche primarily known for evaluating its cars there. In recent years, other manufacturers have taken to testing prototypes at the 'Ring: Nissan and GM have run cars virtually undisguised in the latter stages of development, both to give the cars a final handling shakedown, a little advance publicity from spy photos, and to give them some street cred when they go on sale.
So what does it all mean? Well, frankly, part of it's marketing. However, if a car can run lap after hot lap on the Nürburgring and do well, it lends credence to the manufacturer's claims of superior handling, power and braking. A company's commitment to test its cars there – such as GM has done recently, even with cars like the Cobalt SS turbo – shows that it's willing to make an extra effort to produce a superior performance car.